Orange Throat has the floor this and EVERY Friday. Here he is!!!
Orange Throat
Let's dive deep into Dave Hart's decision to keep UT baseball coach Dave Serrano around for another year.
WHAT CAN WE LEARN FROM THE HITMAN'S DECISION TO KEEP SERRANO? Although Tony had this one right all along, Dave Hart's decision to keep Dave Serrano was somewhat surprising, given Serrano's horrendous record over five years. Here are three reason why this might have gone down the way it did:
1. DAVE MAY BE SHORT:
Not talking about height, but in time left at UT. A new chancellor is on the way for the UTK campus, even though the brain surgeons who run the place haven't gotten around to telling us what's going to happen. The smart guys think Hart will be gone no later than this time next year, so if that's the case, why change baseball coaches now? Why go through a search process where you have to lie to the prospective new coach about how long you're going to be at UT?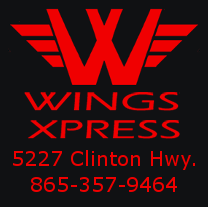 2. NICE GUYS USUALLY FINISH TOWARD THE BACK BUT SOMETIMES KEEP THEIR JOBS:
The late, great Bill Wright used this approach to stay in the Vol baseball job for many years. He kept his head down, never complained, and always spent less than his budget, which tickled AD Bob Woodruff. As Tony emphasized in yesterday's blog, Serrano is a terrific guy who loves being at UT. He's not being an irritant for new facilities. He went into yesterday's meeting with Hart as a "Dead Man Walking" and came out like a Big Orange Lazarus. You think he's going to make waves?
3. THE BIG GUYS DON'T CARE:
While there is a small group of donors who support Tennessee Baseball and aspire for something better than this dreck, the real big hitters don't care. All attention right now is on the UTK chancellor situation, managing the Title IX lawsuit and the upcoming football season. There are no groups filing for protest permits to demonstrate for better baseball at UT.
So, Tennessee Baseball limps into another year in 2017 with a coach who hopes as much for a new lease on life for the current AD as he does for a bullpen that can actually hold a lead.
Orange Throat'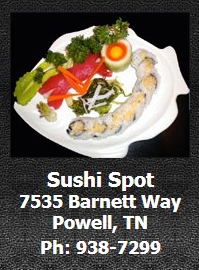 Throaty: Here are my non-award winning thoughts....
The unpredictable Dave Hart struck again yesterday. An excellent source told me about 90 minutes before that press conference that the belief was that Dave Hart called Thursday's press conference to announce the termination of Dave Serrano as baseball coach. Then Hart went before the cameras and announced that Serrano will be retained but not rolled over. Curious stuff right there. Later in the day I talked with somebody else who used the term fishy as to what transpired at Tennessee. Before we proceed, let's lay out the facts as we believe them.
1) New Leadership Is Coming: Tennessee is hiring a new chancellor. Jimmie Cheek's deal runs out at the end of June and it is expected that a new chancellor will be assuming the duties on July 1st. Noland from ETSU is the odds on favorite to land this job.
2) Dave Hart has tried for months unsuccessfully to lobby for an extension to his contract. He's up in 2017. It's our belief that Dave Hart has less than 12 months as UT's AD.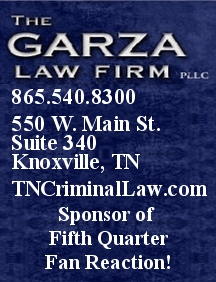 3) Tennessee's big $$$ boosters don't care about Vol Baseball. It's a complete add on. It's an off-the-radar sport.
4) Dave Serrano is as well liked on campus and in the community as any baseball coach that's held the job in the past 30 years. Serrano is a solid citizen.
I believe these moving parts all combined to make yesterday a very interesting one in the annals of UT sports. Only at Tennessee would an AD call a press conference to announce that he's bringing back a coach on a one year deal that has a 10-40 series record in SEC play.
I believe my source when he said yesterday morning that Hart was getting ready to fire Serrano and something intervened. One of two scenarios are in play here as far as I'm concerned.
A) Hart said screw this. I'm a short termer here and I've had a change of heart; therefore, I'm going to allow the next guy to hire the next baseball coach.
B) Somebody got to Hart and said you're not going to do this. Leave the baseball hire to the next guy.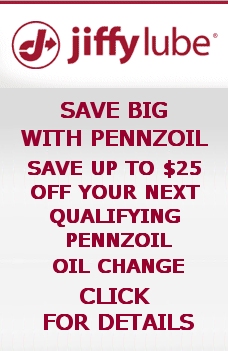 I'm inclined to believe it's the first scenario that played out Thursday. Dave Hart's main objective from the time the new Chancellor hits the ground in Knoxville is going to be to get some more time put on his deal. Look at this from Hart's end. He was a guy playing out the string at Bama. He was parked there. Tennessee has made him an instant millionaire. Would you want a gig like that to end? Of course not.
Why would Dave Hart, who cares very little about Tennessee sports and especially baseball, want to bother with hiring a baseball coach?
So, I guess you could say that what happened on Thursday is a surprise, but it's not.
Cody Underwood had a great line on Twitter yesterday when he said that Serrano getting another year against the backdrop of the health of his baseball program is akin to a condemned criminal getting a stay of execution due to a power failure. Bottom line, old sparky still calls and it's only a matter of when.
Does this turnabout in the baseball situation mean that Tennessee is throwing up its hand and resigned to being a loser in baseball? I don't believe so. If that was the case, Serrano would've seen his contract rolled over or would've gotten a new four year deal. Neither of these things happened.
If anything the events of yesterday scream to me that Tennessee is getting ready to enter a time of transition at the top. I say bring it on...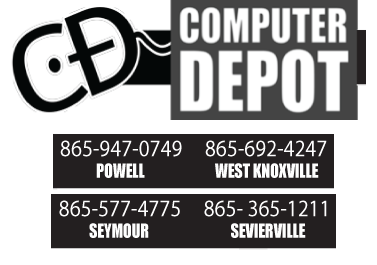 Lessons Learned From Baylor:
1. Don't play footsie with the po po and get caught.
2. Stay off Twitter.
3. Winning big isn't always enough.
4. Big $$$ wants to win at all costs until it gets embarrassing.
5. Everybody has his price.
6. Your friends aren't really your friends in major college sports.
7. Alleged sexual assaults are a major issue in 2016.
8. It's better to take out the trash then end up in it.
9. You better report and document what you report in admin.
O/U on months Art Briles will be unemployed as a HC in college Fball:
I'm installing the # at 6.
Are you taking the over or under?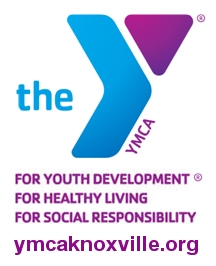 By my estimation. June, July, Aug, Sept, Oct, Nov. We're dealing with a guy that will be employed somewhere by the end of November. Think about it, the silly season will begin probably in mid October when that first coach is fired. Now, Baylor is going to heap burning coals on Briles and try to blame him for everything. Still, Briles is a GREAT coach. And I mean a GREAT coach. Put it this way, if I'm Vandy or Kentucky at year's end, I would hire him in a nano second. I know you're saying, "But Tony, Briles is a horrible guy." Yeah and Petrino and Pitino are what???? Choir boys???
Hatfield's Nine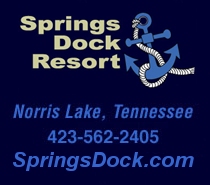 Tony,
This was a news filled sports week. About as many issues worthy of discussion as you will ever see in late May.
1. John Gasaway predicted that Tennessee will finish 12th in the SEC in '16-'17. I am comfortable that he has UT at least four spots too low.
2. The decision to bring Dave Serrano back for another season proves UT as zero commitment to baseball. If it hasn't gotten done in five years, it isn't getting done.
3. David Fizdale is an inspired hire by the Grizzlies. Going outside the usual pool of retreads will pay dividends in Memphis.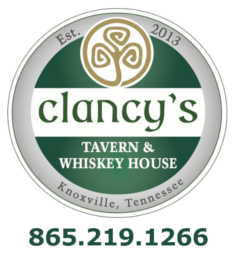 4. In contrast, the Rockets made a truly ludicrous hire. Mike D'Antoni might be the only person in the basketball universe more indifferent to defense than James Harden.
5. Art Briles has nobody to blame for his firing but himself. Once you think you are above the law, someone will always come along to disavow you of that notion.
6. Pittsburgh and San Jose should make for a thrilling Stanley Cup final. I'll tepidly take the Sharks in 7.
7. Golden State absorbed a good shot from Oklahoma City and forced a Game 6. Now, the Warriors have to find a way to avoid digging a big hole early on the road.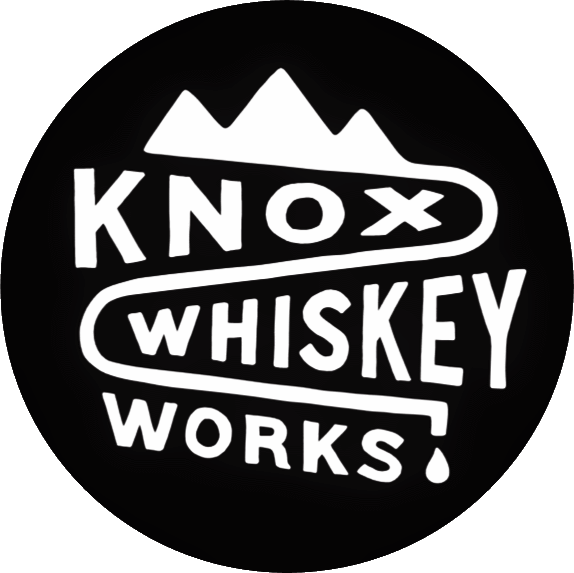 865-525-2372
8. Toronto tries to get up off the mat and force a Game 7 in Cleveland. The Cavaliers have to show far more toughness than they did in Games 3 and 4.
9. The National Spelling Bee is some really disturbing television. It is the ESPN answer to Children of the Corn.
Keith
What should be the goal for each team to be ranked in the SEC? As an AD at UT what should you shoot for as a goal? I'm talking about benchmarks. What should be the benchmarks for each program? Should Tennessee be in the top 25% in the league? Dave Hart seemed awfully giddy about the success of spring sports yesterday. Interesting food for thought.
The Tony Basilio Show
Current Sponsorship Opportunities
•
Beano:
Monday and/or Friday Sponsorship

•
Studio:
Naming Sponsorship

•
Football Fridays:
Live Tony B Broadcast EVERY Friday before football games!
SALE PENDING

•
Postgame Call-In Show:
Both audio and visual presentations with visual product placement avails on Periscope/Youtube

•
Book Corner:
All Interviews. Your Business gets a presenting sponsorship with 30 second commercial.

•
Tony B App:
Presenting Sponsor. Perfect for regional concerns.

•
Mike Huguenin:
Thursdays. A presence W/TB Since 1997.
SOLD

•
Football Mondays:
Every Monday we will BROADCAST LIVE FROM YOUR BUSINESS Mondays after UT football games!
HOBO STEW PART 2

HAPPY MEMORIAL DAY

FREE THOUGHT FRIDAY:
When you don't have one-course meal -let alone three- worthy blog material what do you do? You put together a little brain-mist hobo stew.
HALF-DOZEN FOR DAVE:
I am happy for Dave Serrano. He's a guy that left a job that almost assured high-level success annually to take over a program that only one man has ever had any at....
VOL BASEBALL:
-The Vols played a relatively clean 1st Round SEC Tournament game against a mistake-prone LSU team and still came up short in their effort to advance....
-The only real consistency of Tennessee's season was the bullpen's season-long dreadful performance....

TENNESSEE FOOTBALL:
-I sure like it when Vegas holds the Vols in higher regard than I do....
MLB MENTIONS:
-Maybe it's because I'm retired but there sure seems to be more afternoon action being played on Wednesdays and Thursdays than I remember....
A LITTLE NBA:
-Here's some top-flight hoops analysis for you
...[more]

T-Mail: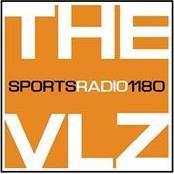 'Tone,
We all agree about how good it feels to have the team, coaches, and program momentum that we have at this moment (I think we do anyway). Most of us are feeling very positive about next year...hoping / wanting / dreaming / demanding championship level play. We have expectations about CBJ and team 120, and recruiting. Yet, we really don't know what will come to light. I say this based on listening to the "X Cast" from Feb of 2014. At the time everything said was perfectly logical, yet in hindsight we'd have a lot of different things to say. You asked Danny Parker to look ahead 12 months to the next class and he named 20 dudes who did not end up at UT. Sawyer and Hendrix got the most d-line love (and Barnett) and they are not here anymore.
My point...which I think you do as well as anyone...no, better than anyone in Knoxville for sure. Thanks for helping the common fan Keep it real. Thanks for the perspective to just Enjoy the moment. Drop the notion of what "should happen" and just enjoy the climb back to the top. Stuff happens we can't see coming that is good and bad - players leave (no one would believe Vic Wharton would be gone last year...that Hendrix or Sawyer would have ZERO impact) and players blossom ( the young o-line, d backs). And I doubt many people would have had a serious conversation with you in Feb 2014 about Tennessee'state potential to be in the NC playoff as we have today.
I love your show...it keeps me sane down in Texas.
PS...you think our Title XI is bad...Baylor is in DEEP, DEEP trouble.
Ward'
'Tony:

Lets list the subjects which Dave Hart has intimate knowledge..... spray tans, hair gel, questionable hires, ability to piss off women everywhere, making money while not accomplishing much..... did I miss anything?


Vic, Nashville'
I would add white jump suits, bunny ears and chest to belly button bumping with Butch Jones.