Garza Law Firm
TN Basketball Overtime

Tune in after BB games this winter!


Listen on TonyBasilio.com
& On Your Apps!

Get the Droid App!

Get the iPhone App!
Friday Live at Stover's
Posted: Friday, January 19th, 2018, 9:28 AM

• Permalink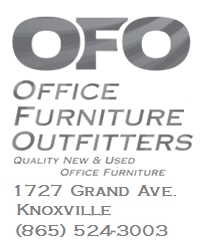 Welcome to Friday.
It's a special day to be here!!! It's going to be a terrific sports weekend for me, and I'm going to enjoy every moment of it. My Vols are letting it rip tomorrow in South Carolina. It should be fun to see how Tennessee responds to getting shoved around at Missouri. Then on Sunday my Eagles play in the main event in Philly in the NFC Title Game versus the Vikings. As far as I'm concerned, the conference title games are better than the Super Bowl. In fact, last weekend was my favorite weekend of the year.
X-Cast....If things go according to plan, tonight at 7pm Eastern we'll be live on your tonybasilio.com app/web stream. Perhaps we'll take a phone call or two (though I wouldn't count on it). If you have any questions, please e-mail them to me at commonfan@gmail.com. We're really looking forward to it.
You can listen to the following Podcast using the player below.

You can find all of our Podcasts
here
.

Update Required
To play the media you will need to either update your browser to a recent version or update your
Flash plugin
.
Orange Throat
Random musings and short shots as we try to thaw out from a frigid week in East Tennessee:
LOSING AT MISSOURI
is no big deal for the UT basketball team, IF the Vols rebound and win at South Carolina tomorrow. After tomorrow, the Big Orange (12-5 overall, 3-3 SEC) will be heavily favored at home against Vandy, LSU and Ole Miss. Sprinkle in the road game a week tomorrow at lightly-regarded Iowa State, and there is a real chance for Rick Barnes' team to get into the SEC race and all but punch its ticket to the NCAA Tournament.
BARNES JUST NEEDS
good offensive production from his medley of guards, not great. Bone, Bowden, Daniel III and Turner were a combined 4-23 from the field and 3-14 from three-point land at Mizzou, and still only lost by four on the road to a team that might make the NCAA in Cuonzo Martin's first year.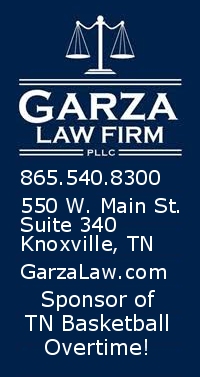 SPEAKING OF BARNES AND MARTIN,
we Vol fans received another lecture from our unelected advisor (Barnes) on how we didn't appreciate Martin enough while he sleep-walked through his time at UT until the petition woke his team up and went on a nice run in the tourney. Remember that our basketball coach has also criticized us for not appreciating Butch Jones' 8-4 seasons and humiliating losses to Vanderbilt.
WE LOVE WHAT BARNES
has done with a team obviously lacking a premier guard, but he should keep his uninformed opinions to himself.
INTERESTING THINGS
going on at the quarterback position in the UT program. First, Quinten Dormady finally announces he's transferring and looking for a fifth-year grad transfer spot. Perhaps he can reunite with Chico Canales at UTEP. Next came word that the Vols may be in the hunt for grad transfer Alex Thomson, an intriguing prospect from Division I-AA Wagner College who can possibly have two years of eligibility.
ADDING WAGNER
would likely destabilize the mercurial Jarrett Guarantano camp, and might even hasten a transfer. That would leave sophomore Will McBride and incoming freshman J.T. Shrout as the only QBs on the 2018 depth chart. One would be hard pressed to interpret the addition of Wagner as a positive sign for Guarantano. In any event, HC Jeremy Pruitt and OC Tyson Helton will be on the lookout for a top QB to sign and possibly start in 2019. It should also be said that every program tries to sign a top quarterback each year.
ALL SIGNS ARE POINTING
to Jauan Jennings getting a last chance to rejoin the UT football program. If so, this situation will be very interesting to watch. Insiders say Jennings has struggled in the past with positive drug tests and has some well-documented behavior issues. However, no one disputes that the product of talent-rich Murfreesboro Blackman is the type of football player Pruitt loves and new WR coach David Johnson would certainly like to have a veteran alpha dog in his stable.
Orange Throat
IGYTH'
Maysie's

Fine Resale
4475 N Broadway
Open 11a-6p
Tues-Sun
(Map)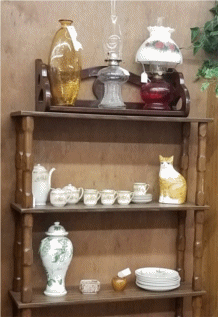 Throaty...
I'll match you line for line.
On Mizzou. It's one of 30. I'd rather have that Purdue win (ironically enough with Cuonzo's ties there) than that game the other night. At the end of the day I say whatever. Let's get that South Carolina game tomorrow night.
On Tennessee's guard play, the Vols have had one guard really develop during the Barnes era. And Kevin Punter ran out of eligibility two years ago. As great as this staff is with big people (and they are wonderful in that regard) they've made very little progress with a litany of back-court players. If Tennessee had average guard play this year to go with the development of Williams, Alexander and Schofield, this team would be Elite 8 caliber and perhaps even better in a soft year for college hoops. As it is, Tennessee's guard play is erratic enough to cost the Vols any game left on its schedule. Not good.
On Barnesʻ comments on Cuonzo relating to Tennessee fans and their 'mistreatment' of Martin....well I really don't want to get started down that road.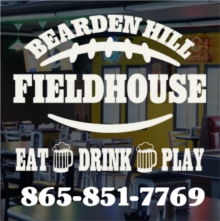 Alex Thompson is an interesting option. Why not destabilize Guarantano? If he's uncomfortable he can go find another place to play. This level is about competition and being a solid teammate toward helping your school win games.
On a side note, I asked Mike Huguenin of gridironnow.com his thoughts on other potential 5th year graduate QB's out there....He offered up Wilton Speight from Michigan and that he's looking for a place to land. I'm taking Thompson over that guy on every day that ends with a Y. While I don't know whether or not Thompson can play at this level, I do feel pretty certain that Speight can't.
That news on Jennings is so next level. Gawww this is going to be so much fun in the next couple of years. My only concern with Jennings is can he stay on the straight and narrow over the next 6 months. It's going to be interesting to watch this one from afar. There's no doubt that Jennings needs some solid coaching and has the gifts to become a terrific player at this level.

Stand With The Tony Basilio Show
Join the T Club
Make a One-Time Donation

Send Us A T-Mail. Click Here.
Mark Griffin's Three Pointers:
Griffin's 3 Pointers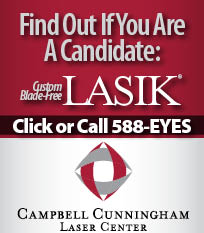 '
Griffinís 3 Pointers- South Carolina (tm)
1. Martin Leaving His Mark-
Frank Martin owns a 213-128 (62.4%) overall record as head coach entering his 11th season and 96-74 (56.4%) record entering his 6th season at South Carolina. In 2016-2017 reached S.C. 1st Final Four with a record of 26-11. Martin coached High School for 15 years and last 7 as a head coach including 7 state championships as an assistant or head coach in Florida.
2. As A Team- 12-6 (3-3 SEC)
with notable wins against Vanderbilt 71-60, Georgia 64-57, and most recently Kentucky 76-68. Notable losses were to Virginia Tech 67-86, Clemson 48-64, Ole Miss 69-74, Missouri 68-79, and Alabama 62-76.
11-0 when scoring 70 + points a game.
SEC- 12th Scoring 71.2 vs TN ranked 5th 78.1
SEC- 14th (LAST) Field Goal % 40.8 vs TN ranked 9th 44.3 %
SEC- 5th Rebounding 38.7 vs TN ranked 10th 36.9
3. Who To Look Out For-
Chris Silva 6í 9Ē Junior Forward- Leads team in the following categories: Field Goals Made and Attempted- 73-148, Field Goal %- 49.3, Free Throws Made and Attempted- 119-157 (next closest attempted 53!!!), Free Throw %- 75.8, Offensive Rebounds- 53, Defensive Rebounds- 90, Average Rebounds- 7.9, Fouls- 60, Turnovers- 43, Blocks- 23, Points- 269, and Points Per Game- 14.9.
SEC Ranked 4th Rebounding and 11th Points Per Game.
More on Silva:

Only averaging 24.7 minutes a game for foul prone and has fouled out 2 games this season. Fresh off tying a career high in points with 27 and collected 8 rebounds against Kentucky.
He is the most productive player in the SEC based on minutes played and is the leader of this South Carolina team. UT must get him in foul trouble in order to have a chance to win on the road.
Enjoy the game.
I'll be on with Tony and Brian Post-game Saturday.
Mark Griffin'
A Basilio School of Broadcasting youngster is making good!!!
Alex Myers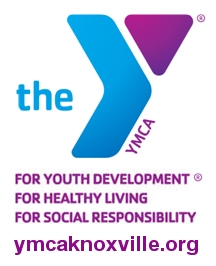 'News in My World!
This weekís blog will be sort of an update on where Iím at. I continue to transition from college to the real world, but I received a really cool opportunity this week specifically.
Over the past year and a half or so, Iíve been lucky enough to be a small part of several broadcasts on the ESPN family of networks. Iíve done football, and both menís and womenís basketball for ESPN3.
Next Sunday, the 28th of January, Iíll get another opportunity to be a part of a broadcast! Iíll be doing color commentary on a womenís college basketball game as Middle Tennessee and Charlotte square off in a C-USA battle. Iím extremely blessed and excited to have another opportunity to do what I love, all while working alongside some very kind and talented folks.
My thoughts on Wagner QB, Alex Thomson:

Iíll be real upfront with you-I havenít watched much of Thomsonís film.
However, thereís no denying he has big-time quarterback size. Thatís not the only thing Thomson could potentially bring to the table. Unlike any incoming freshman, Thomson has college football experience. Is it Power 5 level of experience? Of course not, but itís certainly an improvement from high school competition. The defenses he has faced have been more athletic and more challenging than most any high school competition that a recruit coming out of high school would have faced.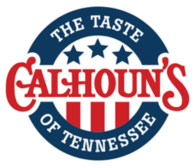 With that experience also comes an understanding of what it takes to lead. Iím not trying to predict that if Thomson came he would suddenly be named captain. I donít know how he would be as a leader, but I can tell you heís got a lot more experience leading a college offense than most would.
Lastly, Thomson has gotten some nice praise from Phil Sims, among others. This can never be a bad thing, right?
Weíll see where this goes in the end, but hereís how I look at this situation. If he comes, at the least it would provide the Vols with some experienced depth at the quarterback position. In an even better situation, he could potentially come in and, unlike most grad-transfers he could be your quarterback for the next two years.
Until Next Time,
Go Vols!
Alex Myers (@AlexMyersTV)'
Alex!!! Love hearing about your opportunity. Proud of your success!!!
TB
THINKING OF TAKING THE CUP OFF

OR NOT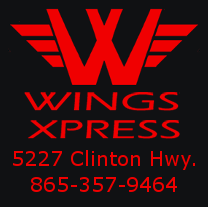 FREE THOUGHT FRIDAY
CAN WE TAKE THE CUP OFF?
-JEREMY PRUITT:
-BLUE COLLAR HOOPS:
-BASEBALL REBIRTH:
-A FIT AT AD:
ON THE OTHER HANDÖ..

VOL HOOPS:

BY GEORGE YOU JUST CANíT WATCH IT THAT WAY:

TEXAS A&M
-Really good win against the most fortified Texas A&M team anyone had seen since early December with D.J Hogg; Admon Gilder; Duane Wilson and Robert Williams all together for the first time in over a month....
MISSOURI
Rick Barnes and Cuonzo Martin are both ugly-it-up Hall of Fame coaches hence the rock fight we witnessed Wednesday....
FINAL FRIDAY THOUGHT:
...[more]

We'd like to get your Feedback. Click here.
In Today's T-Mail...Vandy Joe returns....What can I say????
'Greetings Again Tony B! Feeling your Wheaties are we Tony?

Read your blog response to my T Mail. Found it interesting to say the least.

Youíre as good a smack talker as there is around; otherwise, you wouldn't have hung around doing what you do for so long.

I'll say this for you. You've overloaded your backside with you front side pretty well here.

You guys just scored an F in an analysis performed by USA Today sports for this past year's train wreck of a football season.

Now, I'll say that our's wasn't anything to write home about but letís call a spade a spade here.

Here are the givens: UT has a considerable amount of talent that hasn't lived up to its billing by a long shot.

UT fans have always had unrealistic expectations when it comes to their sports teams. After the football season you guys just experienced, talking smack is less than smart, its plum stupid. Look, I thought that after we started 3-0 last season that we might have a chance to win 9 games again; but, I didn't run around beating on my chest like an idiot because I've lived that act several times before and learned from the mistake. The season turned out to be less than ideal to say the least.

UT fans need to learn how to first become relevant again before talking smack. That's especially true when it comes to a team that has beaten yours 4 out of the past 6 years and would have made it even worse if not for a couple of absolutely unbelievable officiating calls in those two games that cost one of the crews their SEC jobs.

I've got three questions for you, Tony.

Are you truly accusing Clemson of paying local players to play for them? It sure would appear to be the case from what you wrote. If you truly think that's the case and you've got the proof, why not contact the NCAA about it? By extension, are you saying that UT is now going to pay the locals to play for the hometown Vols? If true, that's the real story here.

UT has hired an excellent coach in an attempt to become relevant again. Pruitt is an excellent recruiter. Butch Jones was supposed to be an excellent recruiter. Jones couldn't produce on the field on game day. The jury is still out as to whether Pruitt will be able to produce on game day. My surmise is he will but it will take sometime.

UT fans have no patience when it comes to its sports teams; especially when it comes to their football squad. What's the old saying--patience grasshopper? With the schedule you guys have facing you this fall, a 6-6 record would be an excellent start to the Pruitt era at UT. Anything better would be coach of the year material.

UT will play better defense this year than it has in the past three seasons. The reason is a simple one. Pruitt will demand it!

One final point, I'm wondering how many players Pruitt will run within the first two years he's on campus? My prediction is 20% of the current squad. Several of the players that have declared for the draft or that are transferring are leaving because Jones was running CC type practices where the players did what they wished for the most part. Why do you think they got pushed around on the line of scrimmage the way they did?

I can't predict the future any better than you. If I could, I'd definitely be doing something else. A couple of things I would say is things at least have the appearance that they are trending in a positive direction for your Vols. Time will tell if it turns out that way. The other thing I'll say is that I think the Vanderbilt-UT game will be interesting at least this year and may be for the next couple of years. In case you haven't noticed it(I doubt you have), we've had a pretty good haul recruiting wise this season ourselves. I don't know how these players will pan out but at least they're the best class Vanderbilt has recruited on paper, may be ever. That may not be saying much in your eyes but again I refer you to the past 6 years of results in the annual game.


Be safe Tony & Anchor Down!

Vandy Joe'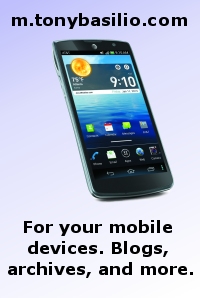 (Vienna)
Vandy Joe (Joke). Talking smack ain't my style and soon all the talking is going to be done on the field. At the end of the day all I can say is that you've beaten Tennessee in football for the last time in the next 30 years. Live with it my man. And yes, Jauan Jennings is coming back because Phillip Fulmer isn't some rules geek that dresses for tailgates like a damn Vandy fan. Currie was a rules obsessed, private school nerd all the way. Fulmer is a football coach. Rules are made to be bent and broken (within reason) when it comes to winning football games. Deal with it Joe. Please do me a favor and keep mentions of Vandy's football recruiting to a minimum. Space is limited in my blog.


Paula in Nashville has an interesting question.




'Tony B


Wonder why Butch Jones isn't eligible for Nick Saban's Reform School for Coaches? He's taken some really interesting characters. Why not Butch?


Paula In Nashville'




Paula:

GREAT line...Love it... Saban hires characters that actually have something to offer. Looking at Alabama's play in recent years, there could be only two possible jobs for Butchy Boi. The first one (and I'm almost serious here) is Special Teams Coordinator. Until Butch almost got a lineman killed with an ill-fated rugby kick, I thought he was a pretty good special teams mind. The ONLY REAL job for Jones in a Saban regime is coordinator of slogans. Imagine if Nick Saban came to SEC Media days talking about 'Life Champions', 'the 6-3 strain' and 'five star hearts.' Now, that's something we could all get behind.


See you today, tonight & tomorrowÖ.(jeez Iím working too much these days)


A New Direction At TonyBasilio.com:

Here at Tonybasilio.com weíre creating a series of programming with little to mostly zero commercial sponsorship. In other words, you will be digesting the following programs in coming days with almost no interruption. This is unprecedented in the history of my business. Nobody has ever done this. Here are the offerings coming your way.
Our Family Of Offerings:
ĎX-Cast: A Recruiting Podcastí
: Featuring Tony Basilio & ĎXí where we discuss the latest moves, behind the scenes machinations and all the intrigue from the world of recruiting. This will hopefully be offered twice monthly with lengths varying. If this takes off perhaps we can even do some live offerings of this show. THIS IS BEING OFFERED COMMERCIAL FREE!!!
Fifth Quarter Fan Reaction:
Back for season 4. Sponsored by Marcos Garza. This year with NO OTHER SPONSORS. This will be pure content for you. Iím taking a chance here but I know you will reward me for not bombarding you with messages Vol Network style. This program will run for at least 3 hours following Tennessee Football Games. We will have new visual presentation of this feature as well that weíre investing in. Thanks to Jayson Swain for helping me with the technical side of our visual presentation.
Southeastern Sunday Night:
7p to 9p on Sunday Nights airing on Periscope/Facebook Live and other platforms including your Tony Basilio Show App. This will be a regional program that aims to keep it real. We will tell the truth on us, them and all with you. This could be a lot of fun if you help me spread the word across the region. This hopefully will turn into a free for all that is free for all. ZERO SPONSORS. COMMERCIAL FREE OFFERING.
Vol-Scars:
A podcast featuring Vol Historian Tom Mattingly and Eric S where we go back in time and commemorate the painful losses in UT football history that left a mark. These shows are extremely time intensive to put together. Iíve worked all summer on these offerings and am really proud of what weíve compiled thus far. I think youíll really enjoy this. COMMERCIAL FREE.
Gate Twenty Won:
A podcast Featuring Vol Historian Tom Mattingly where we celebrate the greatest wins in UT history in time capsule form. These are a breath of fresh air and the type of programming Iím aiming to bring to you . COMMERCIAL FREE
Chill Cast: Tell Me A Story:
A podcast where I grab folks from the sports world and our community and allow them to share their stories with us. This will be done in the spirit of the
recent re-launch programs that I did
. Weíll aim to go deeper here. Stay tuned. COMMERCIAL FREE.
Tennessee Basketball Overtime:
Back for year 5! Immediately following Tennessee Basketball Games. A Tennessee Basketball Call-In show featuring ONLY ONE SPONSORÖGARZA LAW FIRM. Therefore we keep the conversation going without bombarding you Vol Network style. What a concept!!!!
Garza On The Law:
A Podcast dealing with the legal issues that invade the sports world featuring the great Marcos Garza. We will go deeper here. I promise that you will find this interesting. Presented by Garza Law Firm.

Stand With The Tony Basilio Show
Join the T Club
Make a One-Time Donation
FAQ's Asked Of Tony Per Our Relaunch Announcement:
Q: Tony, you didn't say anything about your daily show yesterday. Will you continue to do this?
A: Absolutely. I'm looking forward to year #24 with you.
Q: Tony, you used the word 'subscribe'. What Am I subscribing too?
A: Great question. 'Subscribe' is a misnomer. What you actually are doing if you choose to help us monthly (and we need this for budgeting reasons) is actually acting as a patron. The goal is to keep the content (ALL CONTENT, from postgame offerings to various podcasts) free for all.
Q: So, if I'm not subscribing and I'm already reading this, why give?
A: Because you value the content and our contribution to the market and you want to help us keep this stuff free for everybody.
Q: Are you going to beat us up for money all the time here?
A: Absolutely not. I will bring this up a few times heading into the football season as we attempt to meet our financial goals and create new programming. I'll also mention it in the post-game format as well as the regional programming. I will not however wear you out with this. Either you feel the need to help us or you don't. This is why I'm taking today to field some question I received after day one.
Q: What happens if this doesn't generate the revenue you're seeking?
A: We will scale back our online offerings accordingly. The blog itself could even disappear. I really don't want this to happen but will be forced to spend my time in the most profitable way necessary. That's why we're having the conversation. All my cards are on the table here.
Q: Where can I find these new podcasts, like that X-Cast?
A: Click on "Podcast" wherever you see it on the site, and it will take you to our Podcast page.

Map of Recent Visitors @TonyBasilio.com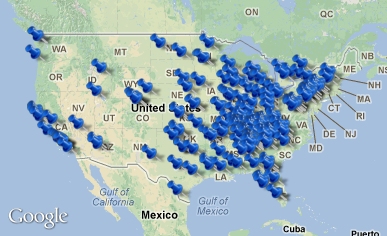 Tony's
Talking
Points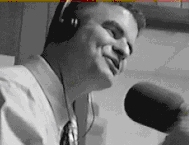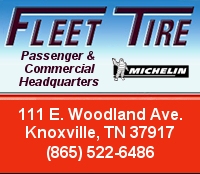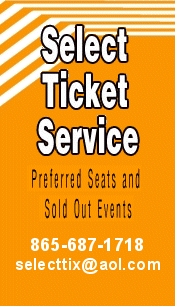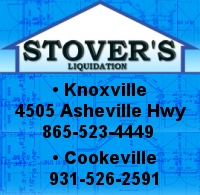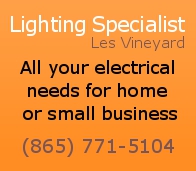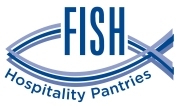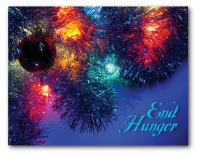 Give a $5 Christmas gift that will be remembered all year. Send your family and friends FISH Hospitality Pantries Christmas Gift Cards and help end hunger in Knoxville.

More info about giving FISH Christmas cards can be found at:

FishPantry.org
FISH Hospitality Pantries (a.k.a. Hospitality Pantries, Inc.) operates four pantries in East, South, Northwest and West Knoxville. They currently provide food to approximately 8,000 families every month. FISH focuses on what more can be done to help ensure that everyone gets enough to eat.
Thank you for your support!
Click here to learn about continuing to support FISH Hospitality Pantries.