Let's start the weekend on an up note. DT is cutting loose on the recruiting trail. Could this be a harbinger of things to come for this weekend? Let's keep the positive vibes going. Keith Hatfield breaks down Donnie Tyndalls' most impressive recruiting gem to date.
Hatfield
It is really easy to get excited about a player legendary high school evaluator Tom Konchalski describes as "a 6'5" Kenny Faried." Clarke is a relentless, attacking player. That fits Tyndall's personality and system perfectly. Coaches have to get players who mirror their vision for their program and that is exactly what has happened here.
To compete at the highest level, you have to win recruiting battles against quality coaches and programs. Buzz Williams is a tireless recruiter who is assembling a Top 25 quality class at Virginia Tech. Kevin Ollie cut down the nets with UCONN last season and then resisted the siren song of the NBA. That's the competition that Tyndall overcame to land Clarke. Look at this film of Clarke from the Peach Jam and see why everyone is so excited about what he can add in Tyndall's system.
Link
Join us today from 1-3 for Show Cause. It will be another star studded program, including appearances from Gary Parrish and the coach of the #1 NAIA hoops squad, Pikeville's Kelly Wells.
Keith'
Great job Keith!! Glad to hear that you like this kid. I trust your ability to judge hoops prospects.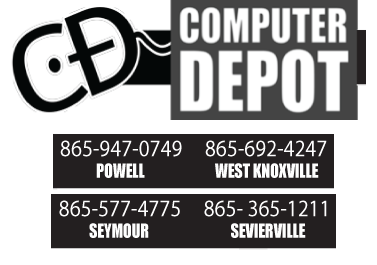 If you read yesterday, you saw where I'm picking Tennessee to literally win out. That means it begins tomorrow for the Vols! Vol Colonel is feeling it, Orange Throat is feeling it. Our film study crew is absolutely feeling it. Can you get used to the idea of perhaps winning the rest of them this year? Remember my caveat that I have zero expectations on this season except to get better each week. The point is that I'm not demanding a 7-5 finish. It would be foolish to go that route.
If Tennessee plays the same offensive line from Bama, I feel a victory coming on. If Butch Jones really goes ahead and plays Kerbyson at tackle and takes Brett Kendrick out of his starting lineup, he's silly. He better quit playing games with the line and leave that kid in and let him play. What's the deal? Kendrick had 5 knock down blocks versus Bama which is more than the rest of UT's OL combined. Kerbyson is a natural interior lineman. If Jones doesn't have Kendrick out there to start tomorrow, I'm going to really question what's going on. It makes no sense. Remember my observation about Jones, its one thing to be wrong, it's another thing to stay wrong. This guy needs to lose his stubborn act going forward. He didn't invent football. It makes zero sense. We all saw what we saw. This ain't rocket science. Butch Jones can't really believe it's the best five for UT's OL if he puts Marcus Jackson and guard with Gilliam at RT along with Kerbyson outside @ LT. It's getting silly coach Jones. Please reconsider and do the right thing.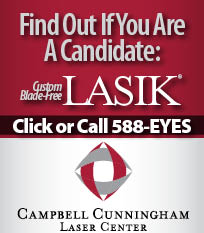 There's got to be something going on behind the scenes with this Kendrick story. It just doesn't add up. Tomorrow's projected O-line isn't fair to Kerbyson because he's a good guard and doesn't have the skill set for tackle. Is it personal? Does Butch Jones not like Kendrick or his family? Was Kendrick born in the wrong month? Horoscopes? Does he drive the wrong car? Is it the way he dresses? Does he have bad breath? By all accounts from my UT sources, Kendrick is model citizen. He's always on time. He's a yes sir kind of young man. Something's up and it makes zero sense. I'm not buying today what Butch Jones is selling on that one. Butch Jones is a talented salesperson and recruiter but he's not selling me today on this. His offensive line has given up 30+ sacks and only 2 in the Arkansas State and Alabama games COMBINED. Brett Kendrick played EVERY SNAP of EACH of those games. Plus UT's running game was so much better in both games with him there. Dr Sean Sinclair hinted that something is going on behind the scenes but he wouldn't elaborate. I just can't figure it out. Butch Jones is extremely stubborn, that's for sure.
That said, I like Butch Jones!!! Enough to link to this song! Get jacked up with Tony Paul. This guy is really talented and he's an excellent picker. Love the drop d tuning utilized on this! Check it out!
Link
I told you Orange Throat is feeling it! Jump in!! The water is warm...
Orange Throat
Tony B:
Our youthful Volunteers, beleaguered in record but hopeful in spirit, now trek to Columbia for a chilly matchup with the Gamecocks and the great Stephen Orr Spurrier.
All of us bathed in Orange know the history of Spurrier the coach:
His 1988 Duke team came to Knoxville and whipped us 31-26. That was the year we opened 0-6 and a guy on a billboard vigil in Nashville.
He went to Florida in 1990 and put the Gators on the football map in a big way. He pretty much owned us during that decade, except at the end.
After a failed stint in the NFL, South Carolina landed the Visor in 2005. It took him six years to win 9 games, but his last four teams went 42-11 before this season.
Which brings us to this weekend, and allows a look back to that wonderful Saturday night when we finally got the upper hand on this brilliant coach.
If Spurrier was a thorn in our collective side, he was a spear in the ribcage of Phillip Fulmer. Fulmer never beat him with Peyton Manning as his QB, but he won the national title in 1998 and his 2001 team finally conquered the Gators at The Swamp in the "911" makeup game. I'll always believe that game helped chase Spurrier to the NFL. Fulmer had finally gotten the upper hand on his nemesis and Spurrier doesn't like to lose. (Of course, we blew the SEC title game to LSU that year and that set us on the hellish decline that we are still trying to overcome.
So, here's my point. Butch Jones has the chance to be the second Tennessee coach to chase Spurrier out of the league. Spurrier will turn 70 next April. His Gamecocks are a pedestrian 4-4 and 2-4 in the SEC. A Tennessee upset would doom the chickens to scratching for bowl eligibility the rest of the way. My bet is Spurrier will be the exception to the rule and will go out on his own terms. He has always kept football in perspective, which further enraged his opponents. He's not going to do this just for the check. Winning fuels him. Outsmarting the guy on the other sideline propels him. If he can't do that, he'll go play golf and do television.
I think Saturday night will be an uphill struggle for our Vols, despite the obvious weaknesses of the Carolina defense. Alabama exposed the shortcomings in our pass defense and the Gamecocks can throw it around pretty good, and hand it to a future NFL running back. We may be required to win a "shootout" game and Josh Dobbs is going to have to throw it more consistently than he did in relief Saturday night. Lorenzo Ward's no Ellis Johnson, but he won't let Dobbs run for 75 yards.
If I'm wrong and Butch gets a huge second straight win over Carolina, I think The Visor hangs it up as a football coach at the end of the season. The tributes will flow in from across the college football world for this Hall of Famer. At the appropriate time, Butch and Phillip should both autograph a Tennessee Orange putter for him to enjoy in his retirement.
Orange Throat
Vol Colonel is pumped for the game!!
Vol Colonel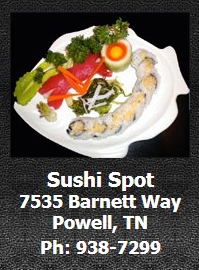 'The Butch Jones era at Tennessee officially begins tomorrow night in Columbia, South Carolina. I know some of you are thinking I didn't take my meds, but I couldn't be more serious. I've wiped the slate clean. I don't care about last year, nor do I care about last month. I believe the future of this program starts right now. I know Coach Butch Jones doesn't want to crown Josh Dobbs just yet, but that won't stop me from crowning him. I'm hungry for winning football and getting back to bowl games. I believe Joshua Dobbs is going to be the guy who helps put this program back on the map. We've been playing without a big toe for too long now. Josh is our Sergeant Hulka. I think we've found our big toe. Look, am I putting the cart before the horse here? Maybe I am, but I don't care. That kid has breathed life into this old Volunteer.
We need to win 3 out of our last 4 games to go bowling. I feel certain we will accomplish this feat, and if we do, I think this program could be on the fast track back to success. When I look at this team and see all of the talented youngsters that this staff has brought in here and I see the class that's coming in here next year, I'm as excited as I've been in a long, long time about the overall health of our program. Amazing how one kid, has totally put the pep in my step. I think he's going to be the driving force in putting more pep in the Vols offensive step. Now, let's go down to Columbia and kick some tail. South Carolina is ripe for the picking! I do believe y'all know where I stand.
Have a Great Weekend and Go Big Orange!
Your Vol Colonel'
The Tony Basilio Show Family Film Study Crew returns for another edition this week! I actually joined the party late as I had a music lesson with David Bivins. When I returned, I had a house full and Vol Colonel, along with Dr Sean Sinclair and 'X' were all here and leading the festivities. Thanks to Fab Five Freddie for bringing his pumpkin seeds. He made up a big batch and they were a huge hit!!!
Tennessee-South Carolina Film Study
'The Vols start the final third of their season needing three wins to reach a bowl game. Surprisingly, the Gamecocks also have work to do to get to another bowl. The locals are hoping that a night kickoff and a return of black jerseys will be enough to bolster their efforts. This has been a different year for Coach Spurrier as he has had to replace a lot of NFL talent on defense as well as one of the top leaders in school history, Conner Shaw. If this game holds to pattern, the Gamecocks look to score at every turn hoping to protect a struggling defense. This should be the salve the Vols have been looking for after a series of matches against top flight defenses.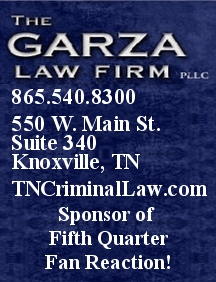 South Carolina on offense
The Gamecocks are lead by senior Dylan Thompson. Thompson has quietly waited his turn behind the aforementioned Shaw and is certainly not wasting his opportunity. Thompson's passing ability has allowed Spurrier to call plays more like in his 'Fun and Gun' days and less like the ground and pound versions we have seen lately. Thompson can make all of the throws and likes to spread the ball around to his three headed wr corps of Shaq Roland, Nick Jones, and Pharaoh Cooper. Each of the three receivers have been go to guys for Thompson this year but Cooper has finally settled into the bell cow role. The receivers are not necessarily big but they all have good hands, are not afraid of contact, and are dangerous after the catch. The tape shows that Thompson likes to use a relatively short passing game and attack the flag when near the end zone. We did notice that Thompson has a tendency to over throw passes and is particularly inaccurate under pressure. Thompson is a better athlete than advertised and can cause problems when he keeps the ball in the zone read package. He almost always pitches the ball in their option game which acts as their rendition of a toss sweep.
Speaking of Pharaoh Cooper, look for him and be concerned when he lines up in the wild cat formation. He has had several long runs this year and is a threat at any time to house it. He tends to keep the ball himself in these situations rather than give the ball to Davis.
The Gamecocks lost a reliable target this past week as tight end Rory Anderson has been scratched for the game with a triceps injury. This is significant not only for Anderson's talent, but because they often line up in 12 personnel (two tights, one back) to pave the way for Mike Davis.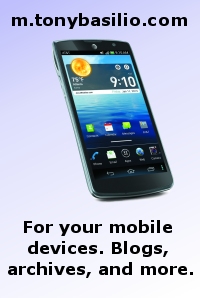 In our opinion, Davis is one of the most underrated backs in the conference if not the nation. He blends an effective power between the tackles run game with very good speed and adequate hands. He can take over a game systematically moving the chains behind an unsung o line and two tight ends. He is not Todd Gurley, but he is not far behind. Davis does most of his damage right up the middle. AJ Johnson will certainly be tested this weekend. Neither Davis nor backup Brandon Wilds are killers in the pass game.
The o line does a nice job protecting Thompson as he has only been sacked eleven times thus far. The line is made up of two rs sr's, two rs jr's, and a rs freshman. The unit does not get a lot of acclaim publicly, but with the yardage the offense is throwing up week after week, they are doing a lot of things right.
Take home thought: The Gamecock offense has certainly been explosive this year and is looking to put up another 500 yard game on Saturday. However, they have not faced the same quality defenses that the Vols have seen and we don't think their production is going to hit the same marks they have become accustomed. We do think that the Vols will be the strongest defense that they will have faced this year.
South Carolina on defense
The Gamecock defense has just not been very good this year currently ranked #91 in the country in total defense. They are at the bottom of the league with Vanderbilt in points given up and their leading tackler, Skai Moore is out this week with an ankle injury. Certainly loosing the likes of Clowney and Quarles from last year's team would affect any unit, but frankly they just don't do a lot at a high level. They are small in the back seven and as a result have had difficulties tackling opponents. Auburn piled up over 400 yards rushing last week with a lot of that coming after first contact.
The front four do not get a consistent push versus the pass and as a whole, the Gamecocks have only produced 8 sacks for their efforts. The study did not show a lot of blitzes to help the cause and the unit has only generated 6 turnovers.
The secondary was hammered this summer by the clearing house as several signees that were being counted on failed to make it to fall practice. There are certainly plays to be made here. The only defensive back on the depth chart over 6 feet, reserve safety Kadetrix Marcus, is out of this game with injury. If Dobbs can be accurate, there is potential for UT's bigger receivers and tight ends.
South Carolina on special teams
Nothing in the films jumps out in any aspect as being extraordinary, much like UT's.
Bottom line: This game will feature strength vs strength USC offense vs UT defense and weakness vs weakness UT offense vs USC defense. Steve Spurrier has been in a groove in his play calling so look for the Gamecocks to be able to move the ball, but in our opinion, this is a very winnable game and the point spread is a result of the recent USC offensive output.
Thanks for reading.
Go Vols!
Basilio Film Study Crew!'

The Young Guns are growing and hitting their stride. They are bringing it!
Jon Reed is ready to win tomorrow night.
Jon Reed
'The big winner of the World Series was Madison Bumgarner. What an unbelievable performance. You could see it in the Royals batters' eyes that they knew the ending of the story way before the curtain was lowered. Billy Butler's nervous smiling in the ninth inning was all you needed to see from that game. The biggest loser of the World Series might have been Clayton Kershaw. Has a pitcher ever lost the crown of the best in the game so triumphantly? Sustained regular season greatness is fantastic to have, but give me the guy that can flat shut you down in the biggest moment imaginable… ON TWO DAYS REST!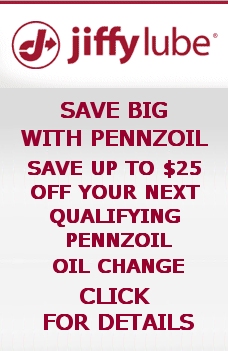 All you need to know about the national perception of Florida State, Jimbo Fisher, and Jameis Winston is that they made the nation rally behind Notre Dame and Bobby Petrino. Thursday night's win might have been the last major hurdle between them and getting into the playoff. As a Titans fan, I'm still on the "Win-None-for-Winston" train. And no, I don't feel good about myself because of it. One last note from last night's game: how in the world is Michael Dyer still in college? Trey Burton, Aaron Murray and Greg Paulus are jealous.
I've written a couple of times that I would take Auburn over anyone in the country. The gauntlet they are about to have to run with road games against Ole Miss, Georgia, and Alabama is brutal. Oh yeah, they had to play at Mississippi State earlier in the year. At least it sets up nicely for them next year?
People have been making a big deal about the quality of Butch Jones's opponents to start his tenure at Tennessee. At least take a moment to show some respect to what Bret Bielema's had to go through because he has had it worse. Thirteen of his first 24 opponents have been ranked in the top 20. I understand the allure of playing against the best competition, but that is unreal. If I had a job offer at a good school in a lesser conference, say Michigan, I jump at that opportunity and play two or three games a year for a chance to make the national playoff.
As far as I am concerned, Saturday's game in South Carolina is put up or shut up time for Tennessee. This is a game you need to win for your fan base. The Gamecocks have already drastically failed their goals for the 2014, whereas the Vols can still attain theirs. Which of these squads should have more to play for on Saturday? I say Tennessee.
Follow @jon__reed on twitter and listen to the Young Guns on Fridays from 3-5EST.
Go Vols
Jon'
Thursday night college football is a runaway hit this season!! It's been a winner for over 20 years!! Who will ever forget Virginia defeating FSU up in Charlottesville. How many wonderful games have there been this year? Louisville ran out of gas last night with FSU. No shame in that. Bobby Petrino almost wrecked Jimbo Fisher's motorcycle last night. Meanwhile NFL Thursday night football is a complete loser. Just an unnatural, horrible product. Absolutely zero demand from NFL fans for that crap on Thursdays. Plus it makes zero sense and creates a competitive disadvantage for players.
If you're going to the game, you better bundle up and you may want to leave early. First of all there's a snowstorm expected to hit in the mountains in Western North Carolina tonight. If you're going, get out ahead of it. Why did I say bundle up? Advanced forecast in Columbia calls for a 90% chance of rain Saturday with a daytime high of 54 degrees. Game time temps are projected to be somewhere between 45 and 38 degrees with a wind out the northwest 21 miles per hour. That weather sounds BRUTAL!!! Not as brutal as the charade Butch Jones played all week with his QB....
Put it this way, Jalen Hurd has a much better chance of starting tomorrow night at QB than Justin Worley. Worley has a ZERO percent chance of starting tomorrow...ZERO.... As if Spurrier is concerned about it. Kinda comical if you ask me.
In closing, I really believe Tennessee's best chance to win is rolling Dobbs out there with that EXACT O-Line from the Bama game and letting it ride!!!
Go Vols
TB