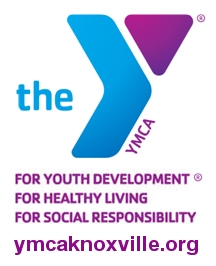 Before we do anything else today, let's take a moment to remember Nebraska, Michigan State and LSU as they were impacted by a terrible accident over the weekend that left two players dead and another injured.
Link
RIP Mike Sadler. What a self-deprecating spirit this young man had. Gone way too soon.
Link
Another thing I want to do is acknowledge a hero in the SEC. We live in a world where more and more people are hesitant to get involved. God bless this Florida Gator.
Link
'X', presented by Smoothie King, Smartway and Fairways and Greens leads things off for us today on the heels of another busy weekend in recruiting.
'X' Says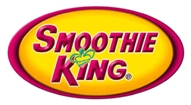 'The last weekend before fall football camp gets underway was a productive one for Tennessee.
Tennessee added a signee to its 2016 class and picked up its 23rd commitment to the 2017 class.
Let's start with the 2016 class.
Tennessee was criticized in some circles for not taking at least one high school defensive lineman in the 2016 class.
Tennessee missed on defensive tackle Derrick Brown and Florida defensive end Jordan Woods. Tennessee could have taken defensive lineman JaQuain Bailey from Jacksonville but that came with a price. Late in the cycle, Bailey became a package deal with his brother. His brother is a good prospect but not a great prospect. Tennessee looked at both of them and decided to pass.
Tennessee added a nice piece to the 2016 signing class when it signed MyKelle McDaniel on Saturday. This signing is significant on two fronts. First, McDaniel can play. He is a good one. As a sophomore, he was a national recruit with most thinking he was destined for Alabama. Literally, as a sophomore, he was as dominant as any high school defensive lineman in Georgia.
Even with over thirty offers, McDaniel saw, many schools moved on from him. The academic issues weren't as severe as many thought.
Tennessee, Texas A&M, Georgia and South Carolina continued to stay in touch. When McDaniel got his academics cleared up, Tennessee and South Carolina had spots available. Tennessee was his choice.
Physically, McDaniel stands 6'3" 230 lbs and he actually looks skinny now. He has missed a summer of conditioning and is likely headed for a red shirt season in 2016. This will give him a chance to add good weight and get stronger. Schematically, McDaniel is an edge guy who will likely be in the rotation in 2017.
The other reason the McDaniel signing is significant is McDaniel attended Grayson High School in Georgia.
Grayson is becoming a year in and year out powerhouse of Georgia football.
Make no mistake Tennessee intends to be a factor with prospects matriculating from Grayson high school during the next two to three recruiting cycles. Getting McDaniel in the fold certainly helps.
A Quarterback Commitment!!!
Saturday evening, Connecticut quarterback prospect
CJ Lewis
publicly announced his commitment to Tennessee. Lewis attends Cheshire Academy in Connecticut. Physically, he stands 6'4" and weighs 200 lbs. This kid is a great fit for Tennessee's offense plus there are
a couple of things that don't show up in the measurable I love
.
First, he loves Tennessee.
Tennessee was the offer he was waiting on and when Tennessee offered last week he wasted no time.
Also, he is a bit of an alpha
. He is a leader and the type of kid that will get out and help you keep the class intact and recruit uncommitted prospects.
Based upon athleticism and a scheme fit, I can't imagine a better fit for Tennessee's offense. He is not terribly fast but he has very quick feet and normally the first defender does not bring him down.
In terms of throwing the ball, he has a good arm, a very accurate passer, makes good decisions with the ball, and throws with nice touch.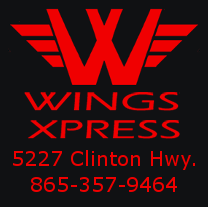 My assessment after watching his film is Lewis receives very good quarterback coaching something many quarterbacks don't get until they reach college.
What I mean by good coaching is so many good athletes that play quarterback in high school take off running when protection breaks down around them. Lewis' high school offensive line is not particularly good. When he was flushed out of the pocket, he continued to look downfield for a receiver instead of immediately taking off.
I believe as late as last week I mentioned here I wasn't sure a quarterback was that big a priority in the 2017 class. Tennessee did their homework on Lewis.
DeBord and Nick Sheridan saw him in person during the spring evaluation period. Thereafter, Tennessee's staff evaluated quarterback prospects through the spring evaluation period, off site camps, and those at Tennessee.

Lewis is the guy they wanted AND they got their man.
I'll be back when news breaks out. Plus be on the lookout for my projected two deep with fearless predictions right here!!
Peace
'X'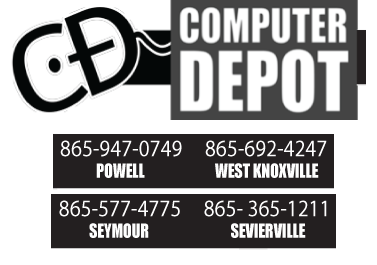 2016 Schedule
9/1
Appy State
7:30p
9/10
Va. Tech*
8p
9/17
Ohio
12p
9/24
Florida
TBA
10/1
@ Georgia
TBA
10/8
@ Texas A&M
TBA
10/15
Alabama
TBA
10/29
@ South Carolina
TBA
11/5
TN Tech

TBA
11/12
Kentucky
TBA
11/19
Missouri
TBA
11/26
@ Vanderbilt
TBA
* Bristol, TN

Homecoming
All Times ET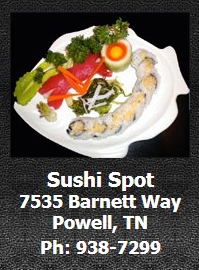 Florida was a resounding winner as the team Vol fans want to beat if given a scenario of an 11-1 season and a loss to either the Gators or the Tide. After Twitter, on and off-air callers and e-mails were counted, beating Florida was preferred by 81% of the Vol fans responding. It makes sense to me.
I also put the question out there about how much hype around Florida was too much. The answer I got was NOTHING is too much when it comes to Florida this year. Joy encapsulated this best when she all but called for a house cleaning if Tennessee fails to beat Florida. Obviously that's extreme, but the passion in her voice is much appreciated.
I'm getting the feeling that absent an unforeseeable start by either Tennessee or Florida, September 24th is going to be the hottest ticket perhaps in the modern era of Tennessee football. Both Florida and Tennessee figure to be unbeaten coming into that weekend. The Vols will be 3-0 and fresh off a win in the most attended game in college football history.
The Florida Gators figure to be unbeaten but completely untested with wins over U Mass, Kentucky and North Texas. Two unbeaten teams battling for early eastern division supremacy will be all time. Plus the back-story of Tennessee's trying to get over the hump on the Gators will add an extra layer of intrigue.
Answer me this....Tennessee/Florida 2016 is the biggest game to be played in Neyland Stadium since ________________________.
Another question: When it comes to the recent tradition of Third Down For What????, I say _______________.
A) Let's keep it going...its fun!!!
B) I'm sick of it. It's run its course
C) I don't really care.
Hatfield's Nine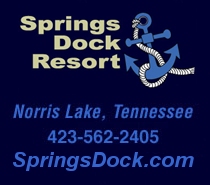 Tony,
The languid journey to football season rolls forward. You know the sports calendar is in a lull when Battlefrog is featured Sunday afternoon programming on ESPN.
1. The July evaluation is winding down. It is now time to look toward who Tennessee will have on campus as official visitors this fall.
2. The IOC decided to attempt to have it both ways in their discipline of the Russian delegation. As usual, they ended up looking indecisive and disorganized.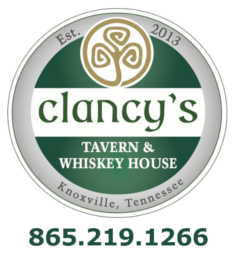 3. Chris Sale has become more trouble than he is worth for the White Sox. They need to see which contender they can fleece for a gaggle of prospects.
4. The Yankees are making the right decision in shipping Aroldis Chapman away and keeping Andrew Miller. Chapman is simply too erratic to be counted on long term.
5. Ken Griffey, Jr's induction into the Hall of Fame reminds me how quickly time passes in sports. It seems like yesterday when he was a teenager breaking in with the Mariners.
6. If Mike Piazza is in the Hall of Fame, the doors need to swing open for Barry Bonds and Roger Clemens immediately. The powers that be need to face reality regarding the Steroid Era.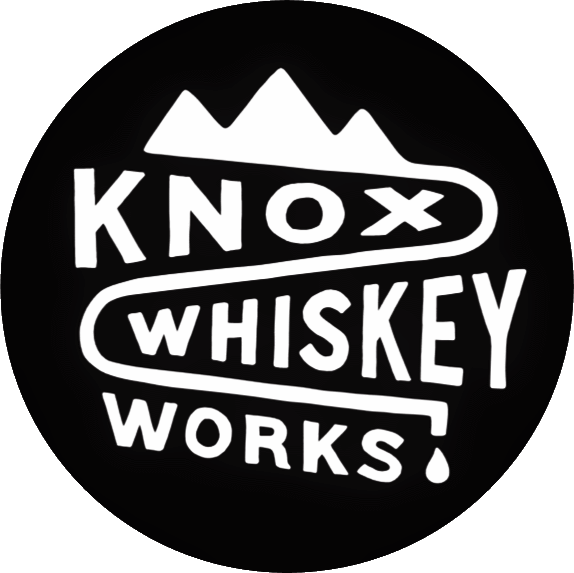 865-525-2372
7. It will be Interesting to see which National League contenders are aggressive in the days leading up to the trade deadline. Everyone in the race has at least one glaring need.
8. I tried watching the MLS in the sports lull this weekend. No thank you.
9. Dean Ambrose surviving Battleground was an interesting call for WWE creative. Of course, they will probably stick the belt on Cena Tuesday.
Remember, we are trying to build a showplace in Secret City. Support Blankenshiplegacy.org.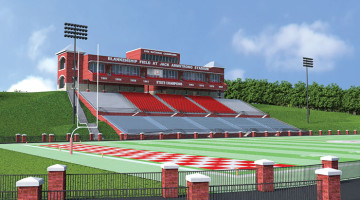 Blankenship
Revitalization
Foundation


(Click to donate)
Keith
The Tony Basilio Show
Current Sponsorship Opportunities
•
Beano:
Monday and/or Friday Sponsorship

•
Studio:
Naming Sponsorship

•
Football Fridays:
Live Tony B Broadcast EVERY Friday before football games!
SALE PENDING

•
Postgame Call-In Show:
Both audio and visual presentations with visual product placement avails on Periscope/Youtube

•
Book Corner:
All Interviews. Your Business gets a presenting sponsorship with 30 second commercial.

•
Tony B App:
Presenting Sponsor. Perfect for regional concerns.

•
Mike Huguenin:
Thursdays. A presence W/TB Since 1997.
SOLD

•
Football Mondays:
Every Monday we will BROADCAST LIVE FROM YOUR BUSINESS Mondays after UT football games!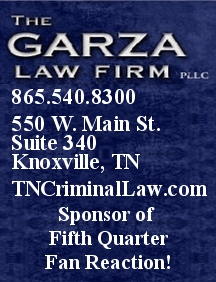 Ron Higgins wrote over the weekend that the SEC should get out in front of expansion and become the biggest and best conference the world has ever seen. If the SEC adds Oklahoma and OK State they will be the world's first ever college football superpower. I'd like to pare back the league by 6 teams and Higgs wants to augment what we have. What do you think of this?
Link
The man at Florida has teeth and he's chomping down on the recruiting world.
Link
College football prop bets for 2016.
Link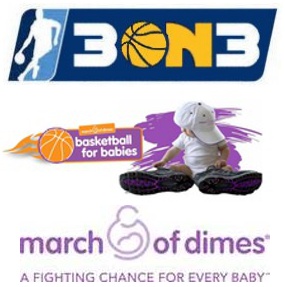 August 12-14
At Webb School
Click to register!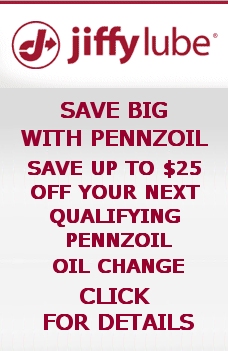 It's not going to help him because the NCAA has decided to bury the career of Donnie Tyndall, but they are getting exposed in the process. Tyndall is getting some favorable press from those unafraid to be lemmings for the NCAA and their "due process." The NCAA's system of justice has been unjust since its inception. Everything about the NCAA is farcical. The way it plays God must stop. They've taken this man and discarded him like 4 day old trash. It's really a disgrace.
Look, do I think Tyndall cheated? YES!!! But EVERYBODY CHEATS!!! Do I think Tyndall did any more at Southern Miss than UNC and Roy Williams...HELL NO!!! But Roy Williams gets to stay in the club while Tyndall gets dragged into the parking lot behind the dumpster and shot in the head. The NCAA is a disgrace. At least some are paying attention on Donnie's behalf. I'll make a prediction for you. He will kill them in a court of law or they will pay him a hefty sum in a settlement. Watch and see. In the meantime, look how patently unfair the treatment of this guy was from the NCAA.
Link
Pokémon Go banned before games by this EPL squad.
Link
Saw where Team USA in hoops was a 47.5 point favorite yesterday in an exhibition with China. What's the point in sending our pros to the Olympics in hoops? Wouldn't it be much more rewarding using college kids? I realize the Zika scare is keeping the roster down somewhat, but still. What's the point?
Link
In honor of Sale, when is the last time you really snapped and went off? Where were you? Who did you snap on?
With NFL camps opening this week, it's time to think hot seat. Who will be the first NFL coach to get it? Think West Coast.
Link
Politics makes for strange bedfellows.
Link