Orange Throat gets the floor first factual and furiously today!
Orange Throat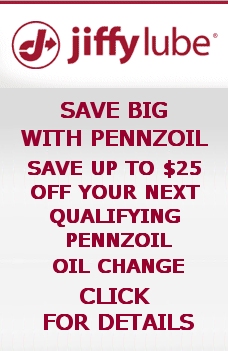 'Basilio World:
Random musings as we take a breath at the end of a great week in Big Orange Country:

THIS FOOTBALL RECRUITING CAMPAIGN WAS AN OUTLIER:
Overall, this was a Tennessee Football recruiting campaign I would describe as "weird." We have predicted for months in this space that Butch Jones would struggle with a smaller class, and he and his staff did. We ended up with more tight ends (2) than DT's (1 JUCO). Five wide receivers but only one running back. We know our head coach loves to stockpile receivers and rotate them like crazy. Numbers became a real problem at the end as there was no room for OL Landon Dickerson, despite the stuff you might hear about his visit. The fact this was a down year in the state of Tennessee exacerbated the challenge with this class.
GREAT FINISH TO THE CAMPAIGN:
Butch Jones reaped immediate dividends from the hiring of former Miami assistant and interim HC Larry Scott as he helped flip uber-talented CB Tyler Byrd from Miami to Tennessee. Next, dark horse WR Latrell Williams also flipped from the U to the UT.
Jones, Tommy Thigpen, and the staff did a tremendous job in recruiting DB Nigel Warrior, which was not easy at all, and the landing of JUCO top prospect Jonathan "King" Kongbo was a mega-huge get at the end. Thigpen, RB coach Robert Gillespie, and now Scott are outstanding recruiters on this staff.
Given the fact Georgia and South Carolina are going to get more aggressive in recruiting, I wouldn't mind adding another good recruiter to this staff, but that will have to wait until the next coaching change cycle.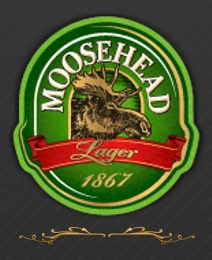 2017: GREAT OPPORTUNITY, BUT LOTS OF COMPETITION:
The 2017 crop of talent is much better in the state of Tennessee, and Jones and company are in good shape at this stage, but competition will be fierce. Things didn't get off to a great start last night with the decommitment of Oak Ridge WR Tee Higgins, who may well be the best player in the state and one of the best East Tennessee prospects in some time.
While we don't know the back story on Higgins' decommitment yet, Clemson is certainly making him a priority and they have traction. We're going to hold our friend Beano, an Oak Ridger, personally responsible for this over the next 12 months.
TENNESSEE BASKETBALL BACK UP:
Rick Barnes' Basketball Vols rallied from a very disappointing week to spring a huge upset of Kentucky on Tuesday night. This win was large in every respect. It applied the paddles to a season that was flatlining after bad losses to Alabama and TCU, and it gave Barnes a signature home win against our greatest basketball rival. Actually, this Kentucky team is very flawed, having already lost to Bruce Pearl's Auburn Tigers, but this was a great comeback win nonetheless. Next up is a tough challenge at Arkansas, so I continue to believe this team won't make the NIT but will hope for it until it is out of reach.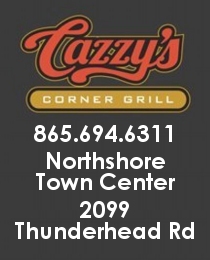 ADAMS COMES TO HOLLY'S DEFENSE:
I am not a basher of John Adams of the Knoxville News-Sentinel. He is a talented writer who can turn a witty phrase in a column and can be sarcastic in an entertaining and redeeming fashion. However,
I thought he reached a bit in his column defending Holly Warlick yesterday and seemed to be willing to accept a new normal in the performance of the Lady Vol basketball program that I'm not ready to accept. Winning percentages are deceiving in women's college basketball because the level of competition is still very, very unbalanced. At the same time, I'm not ready to bury Holly or this year's team. They have outstanding talent, and there's a lot of basketball to be played. Let's see what happens, but let's keep the standards high. They seem to be pretty high in Storrs, CT.
Orange Throat'
Throaty...I love holding BEANO ACCOUNTABLE FOR TEE HIGGINS!!!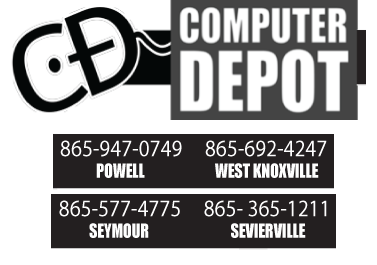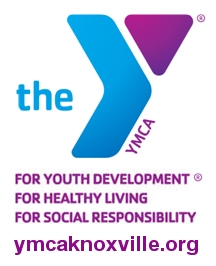 On Tee Higgins. Not shocked he de-committed from Tennessee last night. Higgins, an all-everything talent from Oak Ridge, announced his decision to reopen his recruitment last night on Twitter. I heard last week this could be coming, as I understand he was flat out mesmerized by his visit from Dabo Swinney a few weeks back. He's a great player, but this is not worth freaking out over 363 days before signing day 2017. Tee Higgins is a wonderful talent. How many guys can you think of with the ability to compete at a very high level in both basketball and football at a D-1 school? I just hope if this young guy chooses to go somewhere else that our fans will realize that Tennessee RELIES on kids to eschew home state schools constantly. In other words, keep it classy people. Besides, if the kid has doubts, he owes it to himself and his family to look around. We are after all talking about Signing Day 2017.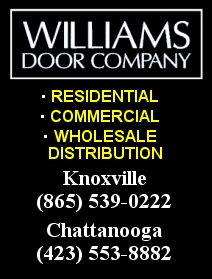 On Sunday's Super Bowl, Coach Jerry Glaville told me on his final appearance of the football season that he thinks this an awful matchup for the Broncos defensively. Coach G said that after watching the film he's come the conclusion that Denver will have no answer for Cam Newton and the read option run at an unprecedentedly high level for the NFL. Jerry made a great point on Newton in that other teams have attempted to run this type of offense before, but none have ever done so with a QB as physically capable of absorbing punishment like Newton. Glanville's main point is that the ability of Carolina to get quick yards with this offense will completely neutralize what Denver does well on offense: rush the passer. In other words, in his mind it's going to be a long day for the Broncos, irrespective of how Peyton Manning plays in the game. He concluded with the following, 'I really wanted to believe that this would be a close game but after watching the film and really studying it, I think Denver will be in for a really long day.'
What do you think on the Super Bowl? I hope Coach G is wrong. It would stink to see Peyton's team to get blown out twice in a row in the Super Bowl.
Hatfield's Nine


1. Tennessee's ability to get back on task will be tested on Fayetteville. Following up the miracle against Kentucky will require serious focus.

2. Vanderbilt is this season's NCAA bubble Rasputin. They just refuse to finally fold and eliminate themselves.

3. Wisconsin has done a fantastic job of playing themselves back into position to play meaningful March basketball yet again. There is a lot to be said for a winning culture.



5. Oregon is not getting enough play nationally. They are Final Four good.

6. Memphis players appears to have cashed in on Josh Pastner. If he is the coach there next year, the folks marketing season tickets deserve hazardous duty pay.

7. South Carolina -Texas A&M is the most intriguing league game Saturday. Winner stays on track, the defeated has a losing streak.



9. Everyone even tangentially involved in the media has to make a Super Bowl prediction. Mine is that I will have quit paying attention shortly after Lady G finishes the Anthem.

Keith


SCHIZO VOLS

GREAT FB OFFSEASON, GREAT VICTORY OVER KY, WHERE'S MY CUP?

FREE THOUGHT FRIDAY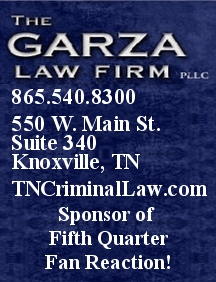 FROM THE WORST WEEK OF VOL HOOPS SINCE…?
21 games in teams almost always have developed characteristics that define who they are....
TO ONE OF THE MOST PLEASANT OF SURPRISES
It appeared that Kentucky -though coming off a loss to Kansas- had hit their stride and would present a matchup problem similar to what the Vols faced in their only lopsided home loss of the season versus Vandy....
PEARL'S MAGIC MAY BE GONE; BARNES' MAY AS WELL:

BRUCE vs BARNES YEAR 1 at UT:
In no way am I diminishing Bruce Pearl's start or overall accomplishments while here at Tennessee. I'm a self-described Pearl sheep and believe I was the first in the market to mention his name and lobby hard on the air for his hiring.....
MO RIVERA-LIKE CLOSE:
Though the 2016 Tennessee Football signing class will not rank as high as the two that preceded it there is no doubt it was an unquestioned success thanks to a fantastic finish....
THANKS PEYTON:

THINK THE SEC IS A MONSTER IN FOOTBALL?
Then check out the early college baseball prognosis nationally....
PUT YOUR CUP ON
FRIDAY FINALE:
Come back Monday and I'll have a couple of humorous anecdotes on The Paisan
...[more]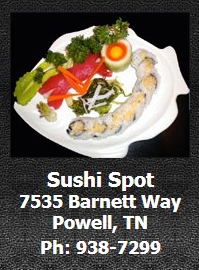 Hugh Freeze is my all time favorite!!! I mean, going up to Canada and spending over an hour with Kongbo's parents while chanting African prayers with African Prayer Candles and Djembe. And then Freeze had the testicular fortitude to get up and hint that other schools in the $EC are bending the rules in recruiting. This guy is quickly becoming my favorite coach. Can you picture Freeze in some kind of African getup? It's the best! All I can picture is One Man Gang from WWF circa 1991 when he transitioned from One Man Gang to Akeem....A huge white character straight out of Africa! Hugh Freeze is $hameless. For him to stand up there and claim victim-hood yesterday is an all time favorite chapter in $EC Recruiting annals. We will be laughing about Freeze and his oils and Djembe 30 years from now!
Congrats Holly Warlick on picking up her 100th win as UT's Women's coach.
Johnny Manziel is beyond sad. In today's NFL this may mean his career is over. Then again it could mean that these rumors of Manziel to the Cowboys will really start to heat up!
Link

Brought to you on Thursdays by
'Tony:

Thank you for giving me a forum to share this with your listeners.

As you know my brother David has been fighting stage 4 brain cancer for a little over three years. He was fortunate to have friends like Coach Cutcliffe and Jimmy Sexton since they helped him get into Dr. Henry at Duke University. In October he was at Duke for a regular check up and they noticed he had new tumors which meant the cancer was spreading. He did some intensive radiation and recently moved to a daily dosage of medicine to see if this could maintain the tumors, but this medicine was very hard on his body. He went to the emergency room Wednesday afternoon and now will be in the care of Hospice.


It is absolutely amazing how many people David touched in a positive way. When he was first diagnosed with cancer there were over 75 people that showed up at UT Hospital and their security had to ask everyone to go home due to the waiting room being over crowded. When I took him to his treatment at UT, there would be 10-15 people that work in the facility that would stop by just to check on him and say hello then go back to their desks or other floors that they worked on. He liked to go to Smokey Mountain Brewery in Maryville, and I had the opportunity to go with him after the Vanderbilt football game last year and waiters and waitresses would leave their station to come by and see David and most asked where he had been since the new tumors in October kept him from going there for several weeks.


I'm asking this audience to please pray for Karla and Ashley (11 years old). They are obviously still grieving for Aaron and now have to add their husband and Dad to their grieving. We know only GOD and prayers can help them manage this tough time so this is why I stopped Tony Wednesday afternoon at Smoky Mountain Brewery Turkey Creek to ask for your prayers and your listeners prayers.


The website for the foundation David and Karla started in honor of Aaron, with the focus being on helping people with Opiate addiction, is TheADFoundation.org. We are currently working with the Boys and Girls Club building Aaron's Music Room to give these kids an avenue to get involved with all types of music and the first room will be dedicated later this month in Loudon.


In Closing, I'm proud of my brother because tried his best in EVERYTHING that he did!


I cannot remember how many times people would ridicule David about me coming in on a scholarship but he did not have one so they would say "walk on go buy a scholarship" and he shrugged this off and went to work...back then it was to get bigger and stronger since that is why he only had small college offers.


He had multiple people tell him he will never get a scholarship at UT and he shrugged this off and went to work.


He then was placed on a scholarship in 1984 and several stated it is great you have a scholarship but you will never play., shrugged this off and went to work.


He then became a starter and the same people would say it is great you received a scholarship, great you are starting at UT but you will never get drafted, shrugged this off and went to work.


He was then drafted in the 8th round and was told you will never make an NFL Team etc...and as you know he played 6 years, had a key block on a kick-off return in the Bengals vs. 49ers Super Bowl.



When he came back to Knoxville in the off season and saw several of the people that stated get a scholarship, you will never play, never be drafted, never make a team in the NFL, he treated them like his best friends. I would not be man enough for this type of behavior since I would want to rub the NFL in their face...never from David since several of these guys are his best friends today.


Anyway, this is the type of person he is and just one small reason why so many people love him.


Thanks again for your help in praying for our family.


God bless you,


Steve Douglas'
Steve: I was really touched by our conversation Wednesday after the Signing Day Special. David is an awesome man! What a great witness he is. I'm really heartbroken for Karla and Ashley. Please let me know if we can be of help in any way with The AD Foundation. As I conveyed to you in person, we are here for you as a radio family. Thanks for reaching out and thanks for thinking of us in your time of need.
TB
RIP Dave Mirra.
Link
RIP Maurice White....A musical genius in any age.
My Top Five Maurice White Compositions
That's The Way Of The World: EWF
Reasons: EWF
Best Of My Love: Recorded By The Emotions
In The Stone: EWF
Sing A Song:
Best Jams Written By Maurice White
Let's Groove: So Great even now!
September: Making Body Ah work for you!
Jupiter: Go to another planet
Boogie Wonderland: Guilty pleasure galore