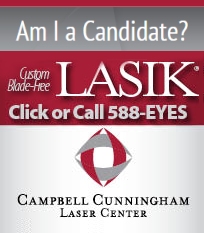 Football is a funny game. You can get literally beat to death in the statistical categories and still stay in games. Don't ask me how Tennessee was in that game on Saturday night but they were. With 12 minutes and change if Tennessee manages their opportunity on the goal line properly and comes away with points, they are all the sudden making OU sweat a little bit. But we all know what happened. Until that point in the game, Tennessee had done so little offensively yet used a really nice defensive scheme to hang around for good things to happen. Call me crazy but I think Tennessee grew up in the process. Don't get me wrong, I would rather see UT at 3-0 today, but the experience of going into that environment and actually hanging will be very good for this program in the long run. So, I was wrong in not wanting to play this game. At the end of the day the team didn't have a demoralizing experience like last year's Oregon trip. When you consider what happened on Saturday, there's a lot of season left for the Vols.
Quoting Daryl Hall, the UT offensive line is going to do what they want and be what they are. And what they are isn't going to be much this year. It's just not. That said, there are still tweaks the staff can make to allow these guys to be effective moving forward.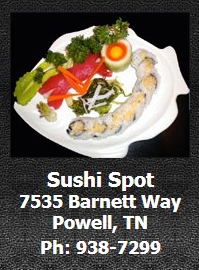 Patrick Brown in Chatty had a couple of startling #'s from the weekend. First of all, Justin Worley may need to pre-medicate playing behind this offensive line. Oklahoma was FLYING to the football. 14 TFL's is unheard of. That's called getting swallowed up. Brown said Tennessee has allowed 9 sacks through three games after surrendering only 15 all of last season. The hits are going to keep on coming. ESPN had a stat Early Sunday morning after the game that 40% of UT's plays occurred with Worley either being hurried, sacked, hit or under duress. And somehow, he hung in that game. Brown pointed out that Tennessee allowed 9 sacks through 3 games back in 2010, which included the Florida game.
I thought it was interesting that Butch Jones stated after the game that last night's starters on the O-line are the group he intends to stay with. Despite chat board and twitter begging, Blair still hasn't seen the field for significant playing time. Think about that for a second. He can't crack THAT offensive line.
So many bright spots. Do you realize that UT started that game with 5 true freshmen on defense? That's amazing. Tennessee ran so well last night to the football on defense against at Oklahoma team that thoroughly outweighed them.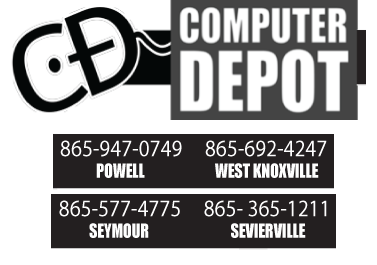 SEC Quick Hitters:
After Bama gets done with Florida, they will have a week to think about what could be Muschamps' Waterloo.
Arkansas turn back the clock offense is intriguing in an era where everything is going space age. Those guys will beat the hell out of you up front. Poor Texas Tech was out of their league on Saturday.
Vandy is really bad. They got LUCKY against UMASS. Seeing is believing. Vandy may struggle to win a game in league this year. No joke.
Georgia/South Carolina was classic SEC football. A game that went to the wire with two heavyweights trading shots. So, was Todd Grantham really the problem there or not?
Georgia/Tennessee will be an interesting game in 12 days. Call me crazy but I'm with Jayson Swain who told me Saturday night/Sunday morning on our postgame show that the Dawgs and Vols always play mystifying games. And besides, that place is not intimidating to the Vols. I give the Vols a punchers chance between the hedges this year.
Orange Throat returns and lets his voice be heard today! The throat is going incognito here but I'll bet you know who he is.
Tony B:
I love the direction of our program, especially our defense. After the opening TD drive by Okie in the third quarter, our defense largely outplayed them the rest of the way. That's a huge confidence builder.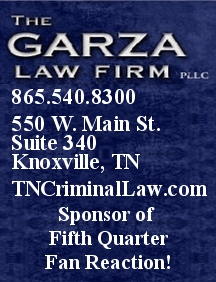 On offense, we have an important off-week to give our coaches time to cement their thinking in the right direction, a direction they appeared to start to find in the second half last night:
Jalen Hurd and Marquez North are your best football players. Get them the ball in advantageous situations.
It does wonders for Hurd when you give him a lead blocker, instead of running him into an entire defense that isn't respecting the ridiculous read-option we're running. Go back and watch the tape. Hurd's great plays happen with he gets a well-designed play with some blocking.
Pig is not a wideout. He's a slot guy. Don't throw him WR routes. Croom shouldn't be discarded but he had a terrible night. If he had caught the ball that got intercepted, we're going to sweat Visor Junior some, the way our D was playing at that point.
This kid Hurd is ready to break out. If we can avoid injuries until Florida comes to town, we can ride this kid to a program-changing win. I'm not writing off the Georgia game, but that's a tougher one.
Orange Throat
P.S. Let's limit the read-option to one per quarter, max, and Worley should carry it at least once per those four.
Keith Hatfield is gifted. His shows on Fridays at 1-3p Eastern Time right here on our live link and on your TB Show App is turning heads! Here's Keith with today's Hatfield IX.
Hatfield's Nine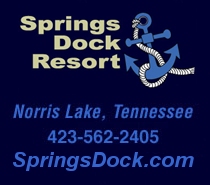 'We now know how Tennessee stacks up against college football's upper echelon. The Vols put up a good fight but just didn't have enough to really threaten the Sooners.
1. Justin Worley took a real beating but kept battling. He's never going to be an All SEC caliber quarterback, but he's not this team's biggest problem.
2. The offensive line is a mess. The previous coach's disgraceful recruiting is really coming home to roost.
3. The young talent on defense is exciting. Team speed on that side of the ball is markedly improved.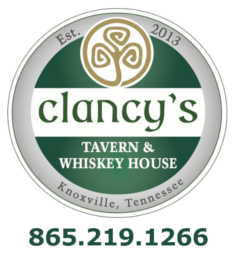 4. The kicking game is still an adventure. Punting is especially shaky.
5. I still think Oklahoma is a bit overrated. It won't shock me at all if they find themselves in a dogfight Saturday night in Morgantown.
6. Georgia once again failed to stamp themselves as championship material. The SEC East is wide open.
7. Team USA performed magnificently in capturing the FIBA World Cup. It was a true team effort.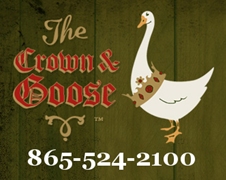 8. The Saints have dug themselves a huge hole. Two losses to mediocre to bad teams is no way to start the season.
9. The Oakland Raiders are the most depressing franchise in professional sports. There is zero hope of improvement in the foreseeable future.
Remember the four course beer dinner our friends at The Crown & Goose are throwing on September 25th. Call and make your reservations for what promises to be a fantastic evening.
Keith'

Christian Lundy is feeling like I do about the Georgia game. Of course, while I staying up till close to 3AM on Sunday doing a postgame show, Christian was in Norman. He files this report today.
Christian Lundy
'The Vols didn't come home with the win, but I would consider my weekend trip to Norman a success.
I left McGhee Tyson Airport at 11:30 on Friday morning. A decent sized contingent of Vol fans were on board as we left for Atlanta. The orange seemed to multiply when we landed in Atlanta and made our way through Hartsfield Jackson Airport. I saw and talked with parents, fans, media and even some former Vols as we waited at the gate for our flight to Oklahoma City.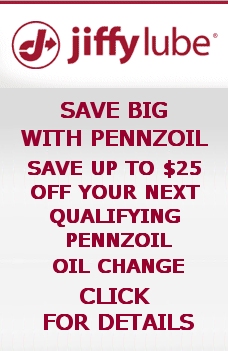 The flight to Oklahoma City left just before 2:00 p.m. The plane was 70% Tennessee fans, if not more. An impressive turnout, especially considering most fans I asked didn't expect a Tennessee win.
When we landed the first thing I noticed was the cool temperature. It was about 55 degrees with a sub-50 wind chill. Of course I didn't check the forecast before I left Knoxville, so I was wearing shorts. The second thing I noticed though was the sea of orange as I walked through the airport. I arrived in Oklahoma City just prior to the Tennessee team plane. Some Tennessee fans appeared to be waiting to try and get a glimpse of the team as they unloaded on the runway.
As I left the airport, I called in to make a quick cameo on "The Young Guns" with Jon Reed (3 p.m. on Fridays on the Tony Basilio app). I then taxied to my hotel just south of Oklahoma City.
After getting a quick nap back at the hotel, we decided we wanted to check out Norman on Friday night. It was about a 20 minute ride from Oklahoma City hotel. We weren't sure what to expect but we were pleasantly surprised. There was a very nice collection of restaurants and bars around campus. We explored the area a bit and got a glimpse of the stadium and the surrounding area before settling on S&B's Burger Joint just a half mile or so away from the stadium. Their burgers are highly recommended if you ever find yourself in Norman.
It was there where we had our first interaction with Oklahoma fans. All of them were both nice and extremely hospitable. Quite a few of them said they would be making the trip to Knoxville next September when Oklahoma plays in Neyland Stadium.
I think every one of them brought up their win over Alabama in last year's Sugar Bowl. It's something the program is obviously very proud of, it was even brought up by the stadium PA announcer during the pre-game ceremony.
After the meal at S&B's I headed back to the hotel to get a much needed night of sleep.
The next day started early, as we left the hotel at 11:00 a.m. central time (8 hours prior to the game), to head down to Norman and get a gauge of the game day atmosphere.
But first I had to stop by a local sporting goods store and buy a long sleeve shirt to go under the short sleeve game day shirt I had packed. As I said, I didn't pack for sub 60 degree weather.
We parked near campus at around 12:30 p.m. and started walking around. We got a look at Tennessee's equipment truck and the Oklahoma practice fields. We tried to tour the Barry Switzer museum in the south end zone of the stadium, but we were unfortunately turned away as it's closed on game days. We did get a glimpse at a large group of Oklahoma recruits outside the museum, including Tennessee target Ricky Deberry, as they made their way around campus.
We then headed to a bar to try to watch the first half of the Georgia-South Carolina game, but of course weather prevented that from happening. We did get to see some exciting conclusions in other games around the country. The East Carolina-Virginia Tech, Maryland-West Virginia and Louisville-Virginia games were all great theater.
With the Georgia-South Carolina still in a delay, we headed over to the stadium. We watched as the Vols unloaded their team bus and walked in to the stadium. A large group of Vol fans gathered to greet them. Among them were former Vols Todd Kelly, Bill Bates and Daniel Hood.
We then slowly walked in to the stadium. Once the sun went down, it was an absolutely perfect night for football. The temperatures were in the mid-to-high sixties and there was no humidity. Oklahoma puts on a very nice pre game show and do a very nice job of showcasing their many traditions and accomplishments.
I have been too many SEC stadiums, and although it might not get as loud at Owen Field as it gets at Bryant Denny Stadium or Tiger Stadium, it was my favorite stadium experience. The crowd gets very loud when necessary, stayed engaged throughout the game and there was very little obnoxiousness displayed by the fan base.
After a rocky start, the Vols did get some chances in the second half, but they unable to capitalize. Things started turning around late in the third quarter when a punt bounced off an Oklahoma return man and was recovered by Jalen Reeves-Maybin. But UT came away with only three second half points despite a plethora of chances. The Tennessee defense played nearly flawless football throughout the half, but turnovers and mistakes by the offense prevented the Vols from getting back in the game. The first mistake came when Justin Worley's pass to Jason Croom was picked off in the end zone by Oklahoma. It appeared to be well thrown, but Croom failed to adjust to the ball in the air and had the ball wrestled away from him by a much smaller defensive back.
Worley had a very solid game all things considered and made only one real mistake, an interception on a 3rd and 2 play from the 4-yard line, which pretty much ended any hope the Vols had at making it a game, as it was returned 100 yards for an Oklahoma touchdown. You do have to question the decision to run that play from a 5 wide receiver set though, as the Vols had started to get the running game going on that drive.
In the end, there were some encouraging signs. The Vols defense took some steps and Jalen Hurd appears poised to become one of the SEC's elite running backs, but the missed opportunities will haunt the Vols when they look back at this game.
Satisfied, but slightly disappointed seemed to be the consensus among Vol fans I talked to on the flight back to Knoxville on Sunday afternoon.
The Vols will have another chance to get a big road win in two weeks at Athens.
Follow me on twitter @C_Lundy1
Join Jon Reed and myself Friday's at 3p for Young Guns
Go Vols
Christian'
Tee Mail:
Eric S. checks in and hits it out of the park. Braves sure could use this guy.
'In the past, Tennessee has played these games against top 5 competition and looked hapless, confused, and played like they expected to lose.

Not these guys.

There were mistakes. There was confusion. But there was also plenty of fight in these guys.

UT had 3 killer turnovers. Worley's fumble killed a drive that was humming along pretty well deep in OU territory and resulted in points for OU.

The INT in the corner of the end zone was just a great play by Sanchez. Put North on that route and he's coming down with it. Period.

The pick six was an awful throw and I think that's 100% Worley. In the replay, it looks like he had a man open on his right. Replays can be deceptive though. What's not deceptive is the Sooner Horde that was between Worley and the intended receiver to the left. Throw this away and perhaps UT scores 3 or 6.

In the second half, UT's defense played pretty well. OU got yards and movement from the explosive plays and broken coverage. Their rushing game didn't seem much better than ours to be honest.

If Matt Darr can't do better than 35 yards a punt, then there needs to be some competition for the job.

The score is pretty close to what I thought it would be. I think my pick was 35-17 Oklahoma or something like that.

Our offensive line was bad as we knew they would be, but the team effort to overcome that was pretty good. They gave their all for Tennessee.

It only took them four quarters, but the refs did finally cal holding on OU. The missed fumble was bad news for Tennessee. Even so, Tennessee didn't lose their composure over this.

Overall, the impression that I have is that the team was ready to play, they gave it their all, they made a few mistakes, and with just a little more protection from that offensive line, this game might have been up for grabs.

I want to see this game next year in Neyland.

The open date comes at a great time for Tennessee. A week to heal up and regroup. And then take it to Georgia. How Georgia continues to struggle with Spurrier and the Gamecocks is beyond me. But the fact that they did is encouraging to me.

If Georgia fans were upset about losing to Carolina, I wonder what they'll do when they lose to Tennessee? Yes, I think Tennessee can do it.

UF-UK.
Once again, Florida gets away with one. In the first OT, the clock was at zero with no snap from Driskel. Instead, they let the play go and UF ties the game to stay alive. I knew it was over at this point. There was no way that Kentucky could be allowed to win this game.

Kentucky is a dangerous team. On the other hand, Florida is really bad so maybe it balances out. Winning simply means that Jeremy Foley can wait until the end of the year to fire Muschamp instead of doing it tomorrow.

Hope those guys enjoyed the win over EMU. It might be the highlight of their season.


Eric S'
NFL Quick Hitters:
Hey Andy Reid is that you? Still can't manage a game.
Cowboys have some life with that running game.
Cleveland Browns deserve to be 2-0
RG III getting hurt is addition by subtraction for Redskins. Cousins can play.
Did you notice that 3 Michigan State QB's led teams to victory last night?
Drew Stanton, Brian Hoyer and Kirk Cousins all got it done. Mike Griffith has to be feeling like a proud grandfather today.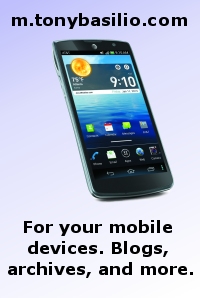 Brian Hoyer is a real competitor. Johnny Football better bring his lunch pail in that QB battle. That kid isn't going to give him anything.
You didn't ask but I don't believe in the Falcons.
Saints being 0-2 means great talk radio in New Orleans. Bobby Hebert and Deke Bellavia on WWL are required listening postgame!! Those guys rock!
Soccer lovers in our country have been set free from Gus Johnson. Soccer is a sport of build ups and nuances. It wasn't fair to Johnson to insert him in this role. He's a screamer and screamer's don't work calling a sport like that. Despite how Fox is playing it, Johnson has obviously been kicked out of the soccer booth. Of course, media types will be calling off-side. Truth is many soccer enthusiasts have had their flags up for some time.
Link
Tomorrow at Tonybasilio.com, Vol Colonel returns
Go Eagles at least compete with the Colts.
Tony