Orange Throat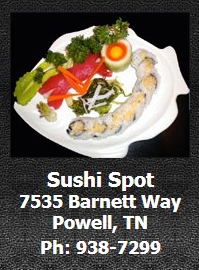 'Tony Nation:
Random musings as we look forward to a beautiful May weekend in East Tennessee:
TRASH TALK GOOD OR BAD?
JUCO DE signee Jonathan Kongbo has been active on twitter sticking up for his new UT team against Florida trash-twitterer Jalen Tabor, and is talking about beating Alabama and going undefeated. New DC Bob Shoop is talking very confidently as well. Your writer wonders how much Kongbo really knows about the SEC, having played at Wyoming before transferring to a junior college in Arizona. "King Kongbo" is certainly one of the most interesting and promising newcomers to join the 2016 Tennessee football team. He stands 6-5 and is now up to 280 pounds and is an excellent athlete.
UT HOSTS TOP PROSPECTS IN SCRIMMAGES:
Even though the Knoxville Snooze-Sentinel buried the story on page C-5 yesterday, your correspondent thinks the announcement of two separate high school scrimmages at UT's indoor facility this month merits more attention. A week from today, Knox Catholic and Murfreesboro Oakland will play. Oakland is an outstanding program and boasts the top-ranked player for 2017, athlete JaCoby Stevens. A week later, Oak Ridge and Seymour will get together on the UT campus and Oak Ridge features one of the top ET recruits in many years, WR Tee Higgins. Even though UT's coaches can't be around, it won't hurt to have these prospects on campus.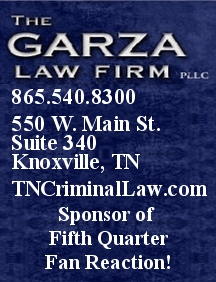 CREAMER TRANSFERRING, ANYONE ELSE?:
Even though Vol legacy Neiko Creamer is transferring, it appears this might be a relatively quiet for UT transfers. Your contributor has been on the lookout for signs of QB Quinten Dormady leaving, but there are none so far. If Dormady stays, this will make for a very crowded backup QB situation this fall. Creamer, son of former Vol great Andre Creamer, just couldn't find his place on Butch Jones' squad. Best wishes to him.
LAWYER LIST MUCH ADO ABOUT NOTHING:
Still more fallout from the Title IX lawsuit this week. A dismissal motion by UT was denied by the Vanderbilt judge and the Nashville and Knoxville newspapers published a non-story about the UTAD providing athletes with a preferred list of local attorneys.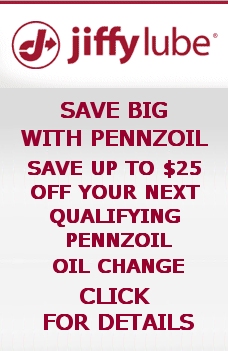 UT SOFTBALL CLOSES OUT SEASON:
The 9th-ranked Lady Vol softball team travels to Oxford to play unranked Ole Miss this weekend. UT needs a sweep to assure itself of a first-round bye in next week's SEC Tournament at Starkville, MS. Bracketologist Scott Whittum has the Lady Vols as a #10 seed in the upcoming NCAA Tournament.
TOP-RANKED GATORS COME TO KNOXVILLE:
Tennessee's baseball team isn't ranked 9th in the country. It isn't even 9th in the SEC. Dave Serrano's hapless Vols are occupying the SEC cellar and the nation's top-ranked Florida Gators come calling this weekend. It is painful watching Serrano in his fifth and almost certainly final season at UT. Nothing short of a miracle will be needed for him to be back for a sixth year.
Orange Throat'
Trash Talk:
Kongbo doing it is one thing. He's a kid and he doesn't know what SEC football is all about. The blustering coming from Bob Shoop is quite another thing all together. I like it on both accounts. Trash talk has never bothered me but Shoop better back it up. He's being well compensated plus he has a stacked group of players. If he welcomes a hotter and brighter light, more power to him.
UT Hosting Scrimmages in Neyland Stadium:
This is a brilliant development. You're right on the money. And yes it's a bigger story than the ink it's received. Your point is well taken. It's going to be a really interesting summer around here. How do you think Butch Jones feels about the in your face move by Jim Harbaugh and Michigan toward him? Harbaugh has ONIONS. Tennessee needs to be as proactive as possible. If I'm the Vols I schedule a camp or two right there in Ann Arbor way. Why not?
Link
Anybody Else Transferring?
I hope Dormady doesn't win because I believe he could be a great QB here in time. Some say he doesn't fit the offense but exactly what does this mean? I don't know that we really know what Butch Jones offense is just yet. Has he had all the pieces yet at this level? He will this year. Then again, Dobbs is so limited as a passer that perhaps we're not seeing everything that could be here offensively. I get that Dormady doesn't have Dobbs' wheels but he can really sling it.
Lawyer List:
Lemme see if I get this....High powered attorneys want the visibility of representing public figures potentially running afoul of the law. Do I have this straight? This goes on EVERYWHERE. Do I believe it's on the up and up. Of course not. But that's not the point. The point is that it goes on EVERYWHERE. Do you think Bama's football players have some public defender schlepping on their behalf? Not happening. Get real.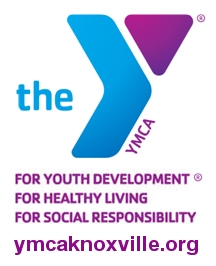 Vol Baseball vs #1 Florida:
It's going to be too beautiful of a weekend to pray for rain. Is there any other intervention we could hope for this weekend. Serrano's last stand could get ugly.
Lady Vol Softball:
I love that sport. This is the time of the year to heat it up! Going to be fun to see how far the Ladies can go without dominating pitching. They've been better this year than I thought they would be.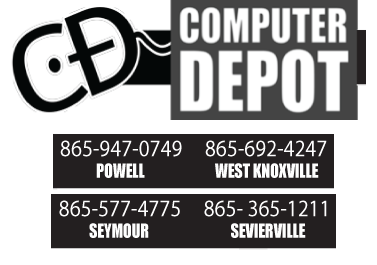 Hatfield's Nine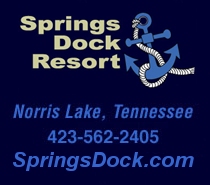 Tony,
Derby Day 2016 has arrived. It will be interesting to see what effect a Triple Crown winner last year has on interest.
1. Rick Barnes says signing two post players is a priority for the 2017 class. That indicates that a senior transfer is the most likely option for 2016.
2. The announcement that Michigan will hold a satellite camp in Middle Tennessee should come as no surprise. It will be intriguing to see where SEC schools choose to set up shop.
3. No team is more consistent in failing to meet postseason expectations than the Washington Capitals. This appears to be yet another season they fall earlier than they should.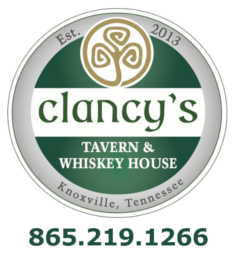 4. Larry Bird placed himself firmly on the hot seat by not retaining Frank Vogel. There's no place to look but in the mirror for Larry Legend now.
5. While the Cubs are grabbing all the headlines, the White Sox are quietly playing superb baseball. Their starting pitching appears to be good enough for the long haul.
6. Golden State is doing exactly what they should with Steph Curry. There is no reason to have him on the floor til he's absolutely needed.
7. Atlanta needs to worry more about actually guarding Cleveland than how the Cavaliers are behaving. Playing defense is a good way to keep people from running up the score on you.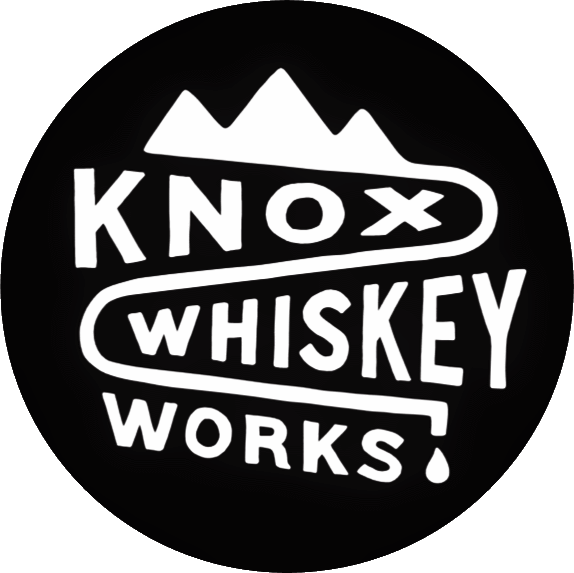 865-525-2372
8. Canelo Alvarez and Amir Khan will be a fantastic fight. The post Money Mayweather era begins with this one.
9. It is time for my yearly awful Derby prediction. Let's go with a superfecta box of Creator, Exaggerator, Mohaymen, and Gun Runner.
Join us tonight at 7 at Clancy's for a special Knox Whiskey Works promo. You will be glad you did.
Keith
MID OFFSEASON COLLEGE FOOTBALL STUFF

AND A BIT OF BASEBALL

FREE THOUGHT FRIDAY:
BUTCH ON THE RISE (BARELY):
The college football contributors on
cbssports.com
unveiled their annual Power-5 Conference Head Football Coach's rankings that along with Notre Dame includes 65 schools. Six writers for the site treated the process like Top-25 voting completing their ballots based on little more than "gut feeling" or as Tom Fornelli who wrote the story for the site explained....
MY STADIUM RECORDS:
Mike Strange wrote an excellent piece about Tennessee's history of playing in iconic stadiums outside the realm of the SEC in Wednesday's (5-4)
News Sentinel
. It got me thinking of how privileged I've been to have seen the Vols in action in several of the venues referenced in the article....
BLOGGER'S CRACKIN ON YOUR CO-HOST'S SPOILER ALERT:
Though SEC stadiums were not included in Strange's write-up I have also been to all the venues within the conference with the exception of Arkansas, Mississippi State, Missouri and Texas A&M. I have little or no desire to go to Fayetteville or Columbia but will most certainly see the other two in the coming seasons. Here is how I have fared on trips within the SEC....
MLB MENTIONS:
-The Cubs continue to plow through the opposition
...[more]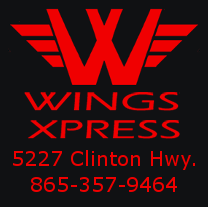 Nick Saban fires a coach, refuses to talk about it and everything is hunky dory. The sheep media in that state won't demand answers as they should. Saban rules. Why did he fire his assistant? What's the real story?
Throaty talked about a legacy player it didn't work out for but Mark Nagi profiles one that will be a real factor in 2016. Todd Kelly Jr has gotten the short shrift from UT's coaches through two years. Now he's a junior, a leader and potentially a force.
Link
The decision by Sports Illustrated to feature Bruce/Kaitlyn Jenner nude covered only in an American flag on the cover of its Summer Olympics preview issue has me glad I cancelled my subscription a few months back. Enough already. I'm as tolerant as the next person but my patience is wearing thin with the tail not only wagging the dog but flogging it. Enough is enough. Please stop.
Have a great weekend
Tony