Beano has a great blog to start your Friday. Make sure you check it out.
Link
Beano
SEC TEAM WEAKNESSES
S-K-I-N IN THE GAME INTRO
SINCE WE LAST SPOKE 7-24-14
SEC WEAKNESSES:
With only 37 days remaining (35 for Ole Miss, A&M and S Car) until the start of CFB season here are some areas that SEC staffs will be looking to shore up ...
REVIEW OF SCHEDULE BREAKDOWN:
At this time last season when the 2014 Vol Football schedule was released I blogged my initial thoughts on the slate. Here is what I wrote at that time and my opinions from a year ago still stand....
[more]
Thank goodness for Beano! He's going to allow me to sneak away an hour early today cause I'm taking a bus trip full of listeners to Atlanta to see the Braves and Padres. Of course no Chase Headley now to see but a night at the old ballpark can't be beat. It's just not possible!! I want to thank everybody involved from Pilot and Pepsi to Toddlow Coach as well as Keith Maner and you the listener for making this possible. It's a lot of fun to do this sort of thing for me. Always great to get to enjoy experiences like this with you the living listener.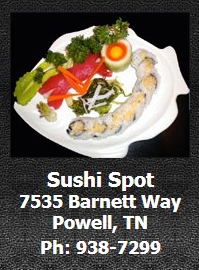 I'll be honest with you on Detrick Mostella. I didn't think he was going to get in. First of all he failed to qualify at a couple other stops. Secondly, he can really play. And around here when it comes to hoops, most of the time that type of dynamic player finds a way of ending up somewhere else. Just the way it is. Funny how things work out sometime. From a UT standpoint, even though these two occurrences are obviously not related, I would have told you that if going 1-2 meant Mostella gets in and not McKnight, I would have signed up for that plan. What kind of player will he be in organized basketball? That's a good question.
Summer league basketball is conditioning. That's all it is when it comes to evaluating whether or not a player can function as part of a team at the division one level. Mostella is obviously athletic enough. What excites me about him is that Donnie Tyndall and staff is going to turn him loose. That's obvious. Bobby Maze told me last month that Mostella is the most dynamic player he's ever played with. This guy will at least make what could be a rough year record wise something that will be fun to watch. I don't know about you, but I love fun to watch when it comes to college hoops. Mostella is through the NCAA Clearinghouse.
Link
I realize once again that Mostella and McKnight have zero to do with each other but isn't it ironic that on the same day at virtually the same time news broke on both guys? Mostella gets in at Tennessee while McKnight matriculates to Long Beach.
Link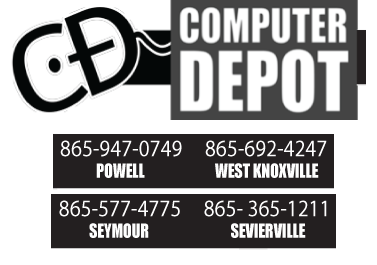 Keith Hatfield returns today with his new show (live @ 1pm Eastern on the live stream/app right here at tonybasilio.com & on 1450AM WLAF in LaFollette). Here's his Friday offering in written form in the Hatfield IX.
Hatfield's Nine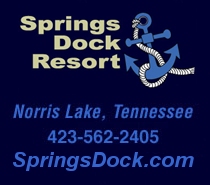 'The final weekend of July comes off the board this weekend. Football is coming up on the horizon.
1. The sparring between Bob Stoops and Nick Saban is good for college football. Anything that adds color to the increasingly soulless industry of intercollegiate athletics is welcome.
2. Sad to hear that Broncos owner Pat Bowen is battling Alzheimers. He has been one of the visionary voices in the recent history of the NFL.
3. College of Charleston seems to be moving in the direction of firing Doug Wojcik. It would have been best for all parties involved if they had done this much earlier.
4. American Muscle is fascinating television. The relationship between physiology and psychology has rarely been explored on the tube.
5. Mark McGuire is one of the biggest losers in the history of sport. He somehow thinks he can cheat his way to fame and fortune, then pretend Jose Canseco is the villain.
7. The angry response to Ray Rice's minimal suspension has been predictable and just. The fact of the matter is that the NFL really doesn't want to open the Pandora's Box of its players and domestic violence.
8. The race in the National League Central will be the most compelling in baseball down the stretch. None of the contenders seem to be able to play well long enough to get any real breathing room.
9. The Tampa Bay Rays have slowly clawed their way back into wildcard contention. You can never count out a team with that type of pitching and a great manager.
Talk to you today at 1pm
Keith'
Great to see John Bruhin and David Douglas with Coach Fulmer at Greater Knoxville Sports Hall of Fame 2014 induction in Knoxville last night.
Link

The NFL is so careful and calculated in all that they do. The league is hell-bent on appearing appealing to the sensibilities of Middle America. It's become a league of symbolism over substance. Here's a sport obviously riddled with brain injuries and catastrophic casualties both in terms of the participants and the periphery of the sport. Ask yourself this, when is the last time you've heard of an MLB or NBA athlete committing a murder. I can rip off three NFL players off the top of my head in Rae Carruth (Panthers), Jovan Belcher from the Chiefs and Aaron Hernandez all have murdered others while active players. That's pretty impressive. I'm not even talking about Ray Lewis here and what he was allegedly involved in during the Super Bowl in Atlanta. What about OJ Simpson who was obviously involved somehow in the death of his ex wife and that Goldman kid?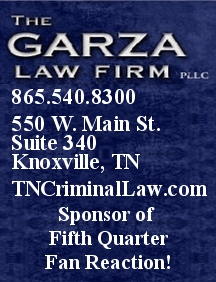 This aside, you have a league with players increasingly awaking wondering who and where they are after years of service. It's a precarious time indeed for the league. You would think they would nip this deal with Ray Rice in the bud. Here's a guy literally on his last legs as a running back and the NFL is saving him at what price? It makes no sense at all. What it comes down to these days is that you can't say Redskins but you can knock your girlfriend unconsciousness. I seriously wonder if the NFL would've dealt more sternly with Rice if he would've beaten up Michael Sam.
The message here is that that poor woman is debris to that league. And in a culture that increasingly objectifies women with scantily clad cheerleaders, sideline reporters and even pre game weather casters, the message is clear. Stay in your place and stay out of the way of the men or else. Don't give me that crap about no charges being filed. All Fidel Goodell has to do is check the tape. And he doesn't need to send an official under the hood to do so. Maybe he can make that footage disappear into the Patriots black hole. It's worth the thought.
The media is not responding to this ruling.
Link
Loved when the folks at profootballtalk.com tweeted out that Pink Ray Rice jerseys are available for sale for the gals. Great jab at that league.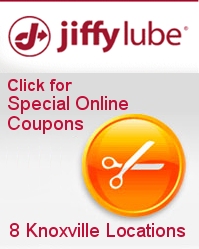 A two game suspension is a miserable fail.
Link
TV Barbie Doll Sam Ponder tweeted the following on Ray Rice. 'Blogs/websites that constantly disrespect women & objectify their bodies, then take a strong stand on the Ray Rice issue really confuse me.'
If it weren't for the 'objectification of women' by football fans, would these ladies have a job as sideline eye candy? That is what Ponder has been. Let's get real here. She's right on Rice. But she's benefited greatly from this arrangement football fans and leagues have with TV sports Barbie dolls.
Wow! What a ride in the NFL for former Vol Kevin Burnett who was released last night by the Raiders.
Link
Football fans in the state of Alabama are sick with this.
Link
Tony Romo is promising he will be at his best version in a four or five years.
Link
Chris Johnson is back at full speed. What is full speed for CJ .5k?
Link
Who are the 10 most tortured fan bases in the NFL.
Link
Tony