Orange Throat
No random musings as we enter game week, at long last. We're going to rank our worries as Team 120 kicks it off Thursday night at Neyland Stadium.
1. OFFENSIVE TACKLES:
Highly-recruited OT Drew Richmond has gone through a red-shirt year and is now gets the start on the left side. So far, the word on Richmond is he's better in pass protection than run blocking. The Memphian will be tested in the second game vs. Virginia Tech and then will face his first huge test against Florida. Knoxvillian Brett Kendrick gets the start on the right side with Chance Hall on the shelf until probably at least Georgia. Kendrick has steadily improved and might have beaten out Richmond if Hall hadn't gone down.
2. WEAK CORNER?:
Junior Emmanuel Moseley has beaten out Justin Martin at the corner opposite Cam Sutton. Moseley played admirably as a very thin freshman in 2014 but didn't seem to improve as much as hoped last season. We're not sure if this is more a compliment to Moseley than a rebuke to Martin, who has big talent but is said to be undisciplined. Freshman Tyler Byrd might have challenged for playing time at corner, but has worked exclusively at WR in preseason camp. Big things are being predicted on Byrd's impact this season, so we will see.
3. DOBBS AND WHAT'S BEHIND HIM:
Senior Josh Dobbs is Tennessee's starting QB, obviously. There has been much discussion about how much the senior QB has improved in the "throw game."
Tony has called for the Vol staff to run him less but we don't think that's realistic in the big games. He's too much of a threat in the run game. If the worst happens and Dobbs goes down for a significant amount of time, we're skeptical that Quentin Dormady can be real successful in this offense,
which would make OC Mike Debord turn to freshman Jarrett Guarantano. Guarantano is ticketed to red-shirt if he isn't needed and no insiders will bet against him claiming the starting job in 2017. He's a perfect fit for this scheme.
4. ARE THEY SERIOUS ABOUT JUMPER AS THE BACKUP TO DKJ AND IS JRM'S SHOULDER GOING TO HOLD UP?
We've been all-wooly for Bob Shoop, with one notable exception. He has bragged profusely on backup LB Colton Jumper, who was in completely over his head as the starter last season before Darrin Kirkland Jr. replaced him. If Jumper truly is the next man up, the drop off from Kirkland to Jumper is Grand Canyon-esque. Jalen Reeves-Maybin is a terrific college player but one has to be concerned with how well his surgically-repaired shoulder holds up.
5. IS MEDLEY READY TO WIN A BIG GAME?
Kicker Aaron Medley got off to a slow start last season and then became more accurate as the season wore on. The junior from Marshall County could have etched his name in UT football lore forever if his 55-yarder at the buzzer would have gone through the uprights at Gainesville last year. Indications are Medley is ready for a big season and you can bet he'll be needed in some key moments this season.
6. IS BUTCH AND THIS PROGRAM READY TO WIN BIG?
It could be argued this should be concern #1. Butch Jones has assembled a roster certainly capable of winning the SEC East and maybe more. He strengthened his defensive staff significantly with the Bob Shoop hire. When TE coach Mark Elder got the Eastern Kentucky job, Jones lured Larry Scott from Miami and Scott has already had an impact on the recruiting trail. Our concern with this staff remains on the offensive side of the ball. Is Mike Debord ready to take the next step? We like to make fun of Zach Azzanni and his zany WR substitutions but Debord is in charge of the offense. We've questioned UT's quarterback coaching in the past and continue to have questions about that area. Back to Butch, there is no question that the Sept. 24 Florida game is the biggest of his coaching career. A win would unleash an unbelievable show of emotion across the Big Orange Universe and give Jones a personal validation and confidence that could lead to a very special year.
7. WHICH OPPONENT(S) IS/ARE BETTER THAN ADVERTISED?
Our two likely suspects for this category are Georgia and Texas A&M. Mark Richt was nice and predictable as steady but unspectacular at Georgia. Kirby Smart is an unknown. What if he elevates the Bulldog defense, the side of the ball which is his specialty? The Aggies have recruited very well but have not been stable at QB and their defense has been leaky. If they have fixed both of those things, they could be the surprise story in the SEC West this year. Tennessee plays both of these teams in their home stadiums.
FOR AMUSEMENT ONLY:
Your fearless forecaster will pick certain games again this fall, although taking the opposite will probably net you more cash. There will be two SEC games before we visit again in this space on Friday. Vandy is a 3.5 point favorite at home vs. South Carolina in Will Muschump's debut, which tells you how far the Gamecocks have fallen. I'd stay away from the spread and take the under on a total of 42.5, although it was tastier at 46. Tennessee opened as a 23.5 point fav over App State, which was bet down to 20.5, and the total is 59.5. Our theory is the Vol defense may make them a good under play early on before the wise guys catch on, especially because the Vol reserves on defense are good too and might prevent a backdoor cover. We're looking for a game that is somewhere in the range of UT, 34-10, so we're calling for a stone cold under and will take the Large Orange and lay the points.
Enjoy Game Week!!!!
Savor 2016!!!!
OT
IGYV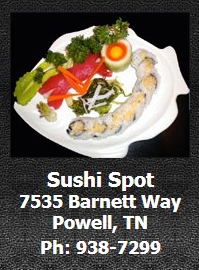 Throaty! That's awesome stuff. Whether you're reporting the inner going's on from the catacomb of campus or breaking down the 2016 Vols, you score. Today on the show I will use this as a template of discussion.
For the listener/reader of this blog.....Here's your assignment. Rank the concerns from Throaty from most to least worrisome. We will discuss this today on the show. If you want to add a concern, shoot me an T-mail. If you think Throaty is reaching, call in or shoot me a T-mail and I'll publish your thoughts... The International Geophysical Year of The Vols is officially upon us.
As for Throaty's points, I'll address a few here.
On the QB's. Yes, I echo what Tony Robinson told me on the air on Friday. Dobbs needs to play within himself and not look to force contact. In other words on called running plays he needs to get on the ground asap. Tennessee doesn't need him taking on tacklers as he did at Bama and Florida last year. It's not wise. Plus it's a long season. I do happen to agree with Throaty on Dormady. This viewpoint on UT's back up puts me at odds with Tony Robinson who happens to think a lot of Dormady's arm talent and leadership ability. We shall she. Hopefully we'll have to wait till Spring 2017 to find out. Then again, Dobbs must get on the ground.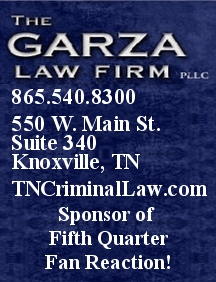 On Colton Jumper: Dammit man get off that kid already. It's not his fault he shows out in practice and has earned the trust of his coaches and teammates. Is he high level SEC athletic? No, he's not. Is he a tough kid not giving quarter? Yes he is. I feel for that kid. His crime is that he really wants it. Perhaps more than some of his teammates who can't seem to knock him down the depth chart. It can't be that bad, can it?
On Butch Jones: I love the makeup of this team so much that I'm almost tempted to put his in game coaching at the top of my concerns list. Then again, I see a more relaxed Jones. I think the worm turned for him in last year's win over Georgia. Tennessee will undoubtedly get opportunities to put signature games away in 2016. Let's hope he's learned. I think he has but you never know till you get there. Going to be intriguing.
IT'S HERE

APPY ST GAME STUFF

ON MY MONDAY MIND:
WHAT VOL FANS SHOULD KNOW ABOUT APP STATE:
ODDS AND ENDS
WHAT THE VOLS MUST DO:
SLOW THE TRAIN:
CLEAN POCKET AND #11 JERSEY:
SHOW THEM THIS AIN'T THE SUN BELT:
IT'S POWER-5 FOOTBALL BROTHER:
KNOCK IT LOOSE:
MY FANTASY (SADLY)
POSITION; PLAYER/TEAM; RD/PICK SELECTED
RESERVES:
MONDAY BUMPERS:
...[more]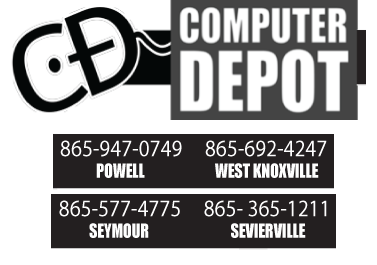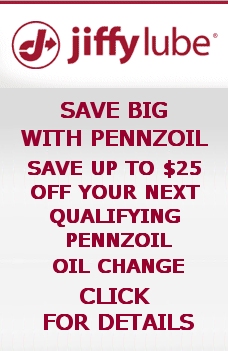 On Colin Kaepernik. America is all about dissent. Dissent is all about right place and right time. Is this the right place and right time? Not for me to decide. That's an NFL matter. Do I agree with Kap? Of course not. I think he's being foolish. Based on his line of thinking when do we stand for the anthem. When the killing stops? Well, the killing never seems to stop in this country. People are people. And unfortunately, people are broken. And broken people break and kill each other. Is Kap on the police? If he is, I'd bet you among the first calls he'd make if attacked would be to the police. It's kind of refreshing to see a millionaire athlete care about civic matters. My question is why now? Did something happen last week that I missed besides Kap losing his starting QB job? The guy has a right to protest all he wants but in my view he's being conveniently dead wrong here. America helped make him a financially rich individual. Where was his stance when he had a starting job to lose? Then again, I'm not black, and I've never walked a mile in his moccasins. It's just seems that Kap's civil disobedience is working to keep his name in the headlines. Kind of reminds me of Michael Jordan all the sudden being a champion of the people. It rings hollow. Just sayin'.
Your Basilio Show Calendar for App State Game Week:
Huge week for us!!!! We're giving you several opportunities to interact with us.
Tuesday:
Live Tony Basilio Show from 11a-? from Wings Xpress. On your Clinton Highway.
Tuesday:
Fountain City Ramblers (with yours truly on Mandolin, Guitar and some vocals) play at Clancy's on Gay Street from 7-9p. In fact we will play each UT football Thursday going forward but adjust our schedule accordingly next week.
Thursday:
Tony Basilio Show airs live from Half Barrel on Cumberland Avenue.. This is a 21 and over establishment, so please be aware of this. It will be a wonderful opportunity my daily live show if you live outside the area. We WILL get you AMPED up for the game!!! Money back guaranteed and it's free!!!
Thursday Night:
Smartway/Garza Law Firm Fifth Quarter Fan Reaction: Make sure you download your free Tony Basilio Show App for the best post game show on the planet. Do it today. And get your family and friends to do it today. We are really excited about spending another college football season with you as SOON as UT games go final we go live!!!! BEEEEEEEEE THEEEEERE....
Get the app!
Droid
|
iPhone

Tee Mail:
In Memoriam For Mr. Fuji....
'Tony B Radio Family:
I was saddened to hear about Harry Fujiwara (aka Mr. Fuji) passing away. He and I began a friendship on a lark in 1999 when I asked him to lunch with another friend of mine to play a joke just to see the look on his face when Mr. Fuji sat down. It started a ritual of us having lunch together for 7 years. He was a complex man who did have darkness in him not unlike the character he played but he also had a huge heart. Harry had battled poverty and abuse as a child and addiction as an adult. He had actually worn shower slippers (flip flops) to school because he couldn't afford shoes. I remember how hard he says it was as cruel kids per usual laughed at him. There was a dichotomy in Fuji's personality that I found fascinating. He was a man that could beat the hell out of a guy in real life and laugh about it but sit down and watch a Broadway play or listen to opera and cry. He was a deeply emotional man who knew very well his image and just went with it.
There were a lot of funny stories he shared with me about the "raslin" business and some not so funny stories of how brutal the game was both in the locker room and out. I will never forget eating with him at Louie's Italian and him walking in the women's restroom by mistake, realizing it half-way in and saying f' it, going ahead using the bathroom because his knees were so bad he didn't feel like turning around. Then as he was coming out a woman was going in and I only wish I had a picture of that ladies face as she came face to face with this rugged looking, scarred x rasler'! I was nearly in tears as I lay over laughing in the waiting area!
As many know he worked at a local theater. A young co-worker of his had been bugging him about hooking him up with hydrocodone. Fuji having grown tired of this presented him with what the young man thought was pain pills instead he had substituted VIAGRA! Mr. Fuji watched in hysterics the rest of his shift as the co-worker struggled with his uh.....affliction. He still loved a good rib even in his later years!
So many great stories and memories of him. I got busy with other things a few years back and stopped seeing him every week. Still regret that part. I would still go see him at work occasionally and after he was entered in a nursing home also. RIP to one of the most interesting, complex human beings I have ever met. He was a good friend.
RWW'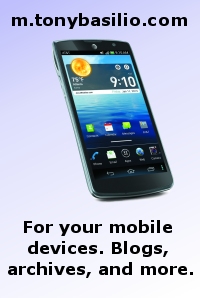 RWW: Always a pleasure hearing from you. Thanks for that terrific eulogy. Harry would've loved you sharing those stories. As you know, I love, respect and treasure old school wrasslin'. Sadly we are losing the last of their kind. These guys kept up the Kayfabe era. They sacrificed to help us believe the illusion. The likes of them will never come again. Harry was a GREAT man that loved his kids. That's why he moved to East Tennessee. To help raise his kids. The wrestling business can be cruel to those that give their lives to it. It truly is a carnival like existence. Harry could barely walk whenever he was on with me. I'll always treasure the times when I had Fuji on back in the late 90's/early 2000's. He could snap into character on a dime and call from the dark side while telling 'Mr. Basilio-son that he was in trouble.' Long live the spirit of Mr. Fuji!!!!
Thanks to Craig Jenkins and EVERYBODY at the Tennessee Smokies for the unspoken great works you do in our community! You get my vote any day of the week!
Tony
The Tony Basilio Show
Current Sponsorship Opportunities
•
Beano:
Monday and/or Friday Sponsorship

•
Studio:
Naming Sponsorship

•
Football Fridays:
Live Tony B Broadcast EVERY Friday before football games!
SALE PENDING

•
Postgame Call-In Show:
Both audio and visual presentations with visual product placement avails on Periscope/Youtube

•
Book Corner:
All Interviews. Your Business gets a presenting sponsorship with 30 second commercial.

•
Tony B App:
Presenting Sponsor. Perfect for regional concerns.

•
Mike Huguenin:
Thursdays. A presence W/TB Since 1997.
SOLD

•
Football Mondays:
Every Monday we will BROADCAST LIVE FROM YOUR BUSINESS Mondays after UT football games!