The Tony Basilio Show

Heard on

99.7 FM and 1040 AM

WJBE

Weekdays in the Midday

From 11a-1p


Call In To The Show!

865-200-5402

Tee Mail Is Back!

865-544-VOLS(8657)

Click Here To Get the Droid App!

Click Here To Get the iTunes App!

Live @ Sushi Spot

Posted: Friday, December 13th, 2013, 12:12 AM
Please help if you can. We now have six (up from 5 yesterday) families that the Tony Basilio Show is adopting through Knoxville Mennonite Church. These fine folks put their arms around the less fortunate EVERY year at Christmas and have allowed our radio family to be a part of this.
We are looking for 3 twenty six inch boys bikes if you know anyone who may have something like this laying around. They don't even have to be new bikes.
We actually had three different listeners step up and either buy brand new bikes or provide the money for them! Great stuff. Good job.... Time is running out. So, any cash you have would be greatly appreciated. The party for these families is Saturday afternoon. So, we need to raise some quick cash. If you'd like to come see me today, I'll be at Sushi Spot off Emory Rd. Hope you can help us. Love to make you a part of this blessing. If you want to pledge some money, e-mail me and I'll cover your pledge with a contribution.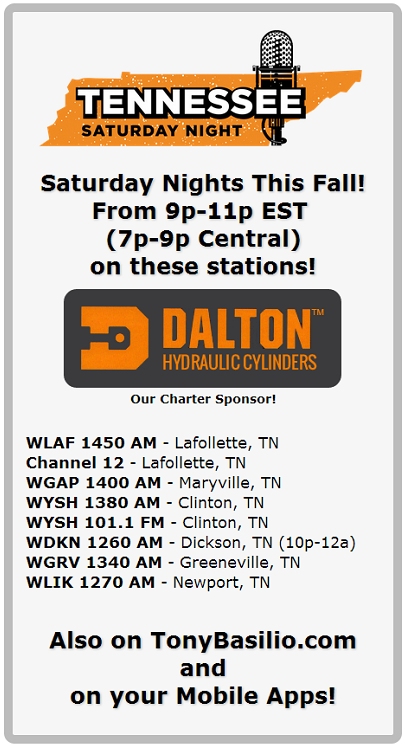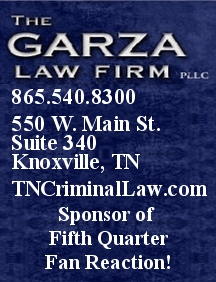 To call tomorrow's game huge for Tennessee would be the understatement of 2013. These guys need a credibility win tomorrow in a really tough environment. Sure, Keith Hatfield downplays the switch to the downtown arena, but don't let that fool you. The Vols will have to handle this well. Especially in the early going. How demoralizing would it be for Tennessee to go out there tomorrow and lay an egg. It seems that Cuonzo Martin is treading water with many in UT's fan base. He needs to win an early season game like this one get some pop back from the Big Orange fan family.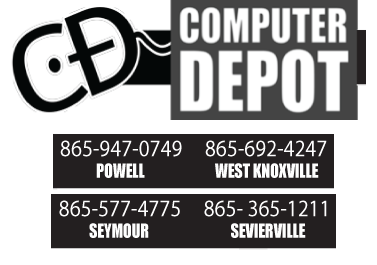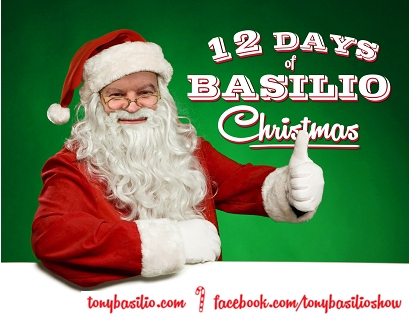 Here's Keith Hatfield, presented by Springs Dock Resort in Norris.
Hatfield's Hardwood Report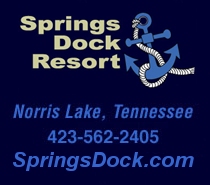 'Tennessee has arrived at its nonconference moment of truth. The Vols have yet to register a win that forces people to take notice. A win over Wichita State tomorrow would be that kind of victory. The Shockers have taken the momentum they gained in last season's run to the Final Four and used it to fuel a 9-0 start and a Top 15 national
ranking.
The individual matchup that creates the most buzz in this contest is obviously Jarnell Stokes squaring off with Cleanthony Early. Both big men have NBA aspirations and this is a chance for them to show scouts they are draft worthy. Early has the kind of length and athleticism
that has given Stokes serious problems on many occasions. Stokes will have to defend on the perimeter more than he is accustomed to doing, because Early has range out past the arc.
The battle on the perimeter pitting Jordan McRae and Josh Richardson against Ron Baker and Tekele Cotton promises to be a good one. Keeping Baker from doing too much damage from beyond the three point line will be a key for Tennessee. Containing him would aid the Vols in keeping
the road crowd too great a factor in the game. Fred VanVleet, who plays huge minutes for the Shockers, will be a challenge for Cuonzo Martin's point guard rotation to keep out of the lane.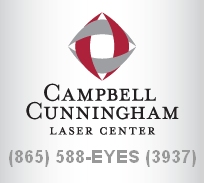 The Big Orange just has not done anything to this point to warrant great confidence going into a road game against a top flight opponent.
I do believe the Vols catch a break playing in the larger, more sterile InTrust Bank Arena than the smaller, raucous Koch Arena on State's
campus.
The crowd, while larger, won't be right on top of the floor and that should make for a less intimidating environment. If Tennessee is to add a much needed signature win to their resume, it will require a level of performance considerably better than anything we've seen so far in '13-'14.
Quick Hitters:
Cuonzo Martin would be wise to inquire about Greg Whittington's interest in considering Tennessee. The soon to be former Georgetown could be a huge addition to next season's roster, if granted a transfer waiver.
Tonight's Iowa-Iow State matchup is the best Hawkeye State battle in some time. The teams come in with a combined record of 17-1 and both look like clubs that could do damage in March.
Number one Arizona gets a huge road test at Michigan on Saturday. The Wolverines have the opportunity to erase a middling start by picking off the top ranked Wildcats.
Kansas, scuffling along with three losses in four games, welcomes New Mexico to Allen Fieldhouse on Saturday. It'll be interesting to see how Bill Self's talented freshmen handle adversity.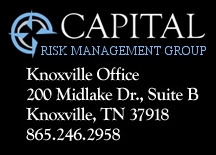 While it has lost a little of its cache due to various factors, Saturday's Cross-town Shootout battle between Cincinnati and Xavier still carries serious weight for both programs. Each squad could desperately use this one in the win column to boost their postseason prospects.
Ole Miss gets a chance to avenge last season's loss to Middle Tennessee State tomorrow in Oxford. This is the kind of game the Rebels must win if they entertain hopes of returning to the NCAA Tournament.
See you tomorrow at the listener watch party at Lincoln's in Oak Ridge. Should be an interesting game.
Keith'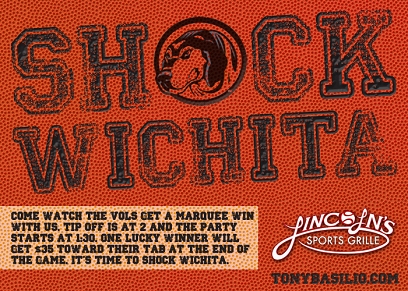 Where are the paying fans of tomorrow in college sports going to come from? Bama students don't turn out and stay for football games. UT can't get kids to come to either hoops or football in any significant #'s. Now this revelation has come to light in the Commonwealth. Kentucky students aren't even turning out for games. That's really hard to believe. We're talking Kentucky here. Where it's ingrained in those folks from the time they first draw air. Amazing stuff here. This is a classic article.
Link
Oh, don't worry. AD's and Presidents are spending like drunken sailors. Kevin Sumlin hasn't even won his division with the most dynamic player in college football yet he's getting PAID. WTH? And he had diminishing returns in year 2 in the SEC. I guess every league needs a Kirk Ferentz. Some guys have all the luck.
Link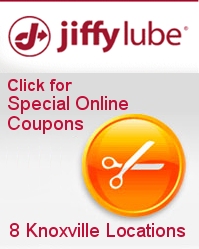 So, what does Texas do in retaliation? Give Saban the whole south side of the Texas campus? Seriously if Sumlin, who has literally done NOTHING at A&M in two years gets $5 mil per year, does Saban get $10 mil per season? Bring it. Not a bad time to be a glorified PE Teacher.
The meltdown in Tuscaloosa would be ALL TIME if Saban leaves. Championship coaches don't leave Bama for other college jobs. It just doesn't happen. If I could draw up the scenario, Saban would deny leaving for the next 10 days and bolt on December 24th in the dark of night and take his entire family to their new fortress on the south part of the Texas campus that will be named in his honor. The absurdity of it all.
Those people in Alabama just aren't wrapped too tight. Look at how this Auburn fan is celebrating Christmas.
Link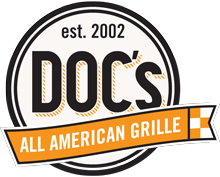 Keenan Allen is a bad dude. And the guy is a 3rd round pick. How could someone this physically dominant ever be a 3rd rounder. That makes no sense.
Link
Don't look now but Justin Hunter has taken the next step.
Link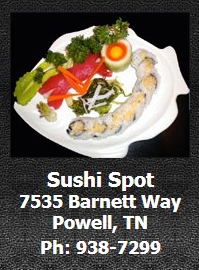 What kind of baseball prospect was Russell Wilson? Apparently a pretty darn good one.
Link
RGIII is not a happy camper these days. This was predictable.
Link
Daniel Snyder has turned the Redskins into a train wreck, but at least they are still the REDSKINS! Yeah! I said it, THE R E D S K I N S!!!! And the name isn't going away any time soon.
Link
I've never understood how the Maxwell Award Winner and the Heisman winner can be different. Makes no sense. McCarron won the Maxwell Award last night for the collegiate player of the year. How?
Link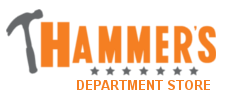 Congrats to former Vol Casey Clausen. He's the new Head Coach at Calabasas High School. Another former Vol QB Rick Clausen will serve as Associate Head Coach on Casey's staff. It's a family affair. If Casey is anything on the headset like he is on the huddle, Calabasas will win a lot of games on the road.
Come to Lincoln's if you want some great fellowship and food for the game tomorrow. Going to be fun!
Have a great weekend!
Tony B

---
---


Calhoun's Atop Bearden Hill
6515 Kingston Pike
Knoxville, TN
865.673.3377

Calhoun's on the River
400 Neyland Drive
Knoxville, TN
865.673.3355

Calhoun's at Pellissippi Parkway
10020 Kingston Pike
Knoxville, TN
865.673.3444


---
---
Live @ Pilot Lovell Road

Posted: Thursday, December 12th, 2013, 1:22 PM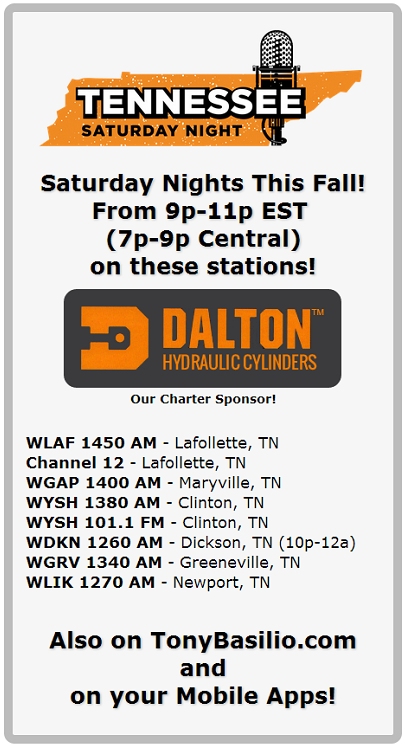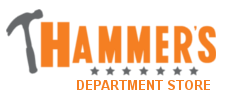 Had former UT assistant Steve Forbes on the show yesterday (
Click to Listen
) who shared with me that Tennessee was by far the best team in his mind that Wichita State has faced early this season. Forbes pointed to UT's ability to get physical upfront along with Jordy Mac's scoring prowess. He then went on to share that Wichita State has had its best week of practice so far on the season with midterm exams out of the way. Also, the game is being moved off campus to a downtown arena that seats 4,000 more folks. Forbes relayed to me that Wichita State's season opener against Western Kentucky was played there before a raucous home crowd that literally shook the building.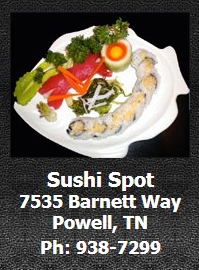 Tennessee better handle this game well or they will be in big trouble early. Do the Vols matchup well with Wichita State? Maybe Cuonzo has built this Tennessee team to compete against top teams in the Valley? Who knows. Should be interesting on Saturday. Remember, we are having a listener watch party for the game Saturday @ 2p at Lincoln's on Illinois Avenue in Oak Ridge.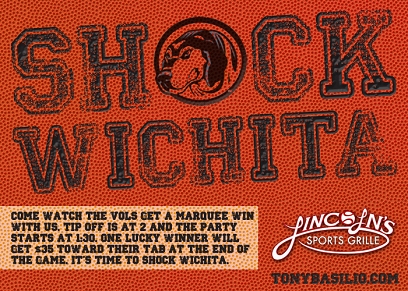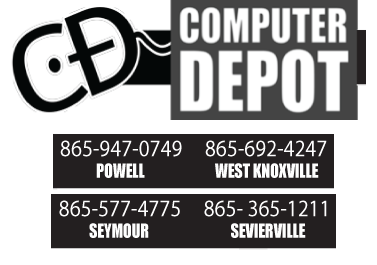 Please help if you can. We have five families that the Tony Basilio Show is adopting through Knoxville Mennonite Church. These fine folks put their arms around the less fortunate EVERY year at Christmas and have allowed our radio family to be a part of this. We are looking for 3 twenty six inch boys bikes if you know anyone who may have something like this laying around. They don't even have to be new bikes. And we can come get them if you want a part in this blessing. Also, any cash you have would be greatly appreciated. The party for these families is Saturday afternoon. So, we need to raise some quick cash. If you'd like to come see me the next couple of days, I'll be at Pilot Lovell Road today and at Sushi Spot off Emory Rd tomorrow. Hope you can help us. Love to make you a part of this blessing.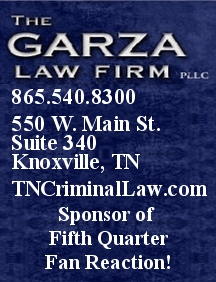 Jalen Hurd tweeted that he's going to be wearing #1 for the Vols next year. Soon it will time to back it up.
YASS!!!! Mack Brown's situation at Texas is turning into a farce! I love major college sports.
Link
AJ McCarron said Nick Saban is staying. Good. I'm glad that's settled.
Link
From one eyesore to another. Let's bring on the college football playoff era. Along with all the politics and embarrassment itís sure to bring!
Link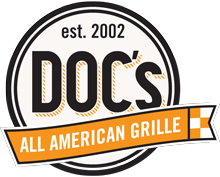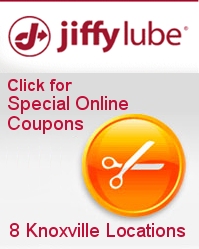 Jerry Colquit was right. The New World Order really is coming. Only it's coming to college football.
Link
Peyton Manning is 5 Td's short of Tom Brady's all time record. He continues his assault on the mark tonight against San Diego without Wes Welker.
Link
The Jameis Winston saga is turning into a circus. The mother of the accuser said the family will hold a press conference on Friday with their attorney and that it's going to be 'good'.
Link
You can take FSU if you want, but I'm betting on Nick Marshall with a month to prepare.
Link
Read this for more on why the FSU/Auburn line seems lopsided.
Link
Gus Malzahn is National Coach of The Year.
Link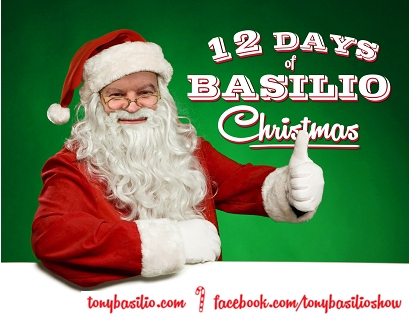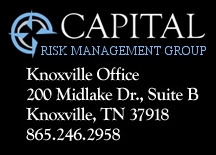 He got death threats and a letter from a former President of The United States. Such is life kicking in the SEC.
Link
Is Jadeveon Clowney going to hold up to the scrutiny required of a top pick these days? So far, not so good.
Link
Texas Tech QB Baker Mayfield is transferring. Tis the season for schools on the hunt. He won't be allowed to transfer to another Big 12 school.
Link
Julius Randle has 8 double doubles but says he can do better. We were afraid of that.
Link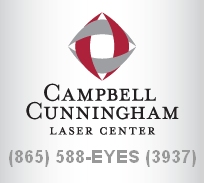 Little Jones is calling out the Cowboys. Bet they're scared.
Link
We all did stupid things as teenagers. I'll bet none of us did anything this stupid.
Link
Martina McBride was terrific last night at the Historic Tennessee Theater last night. A lot of talent and personality in that lady. Great band. Tasteful Christmas arrangements. What a booming voice from a diminutive figure. Amazing. If you get the chance to see this Christmas show, do it! Time well spent. Merry Christmas Martina and band!
Tony B

---
---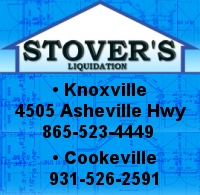 Stover's Wholesale Knoxville
4505 Asheville Hwy
Knoxville, TN 37914-3607
865.523.4449

Stover's Wholesale Cookeville
452 W Broad St
Cookeville, TN 38501-2334
931.526.2591


---
---
Live @ Pilot Kingston Pike @ Watt Rd

Posted: Wednesday, December 11th, 2013, 9:38 AM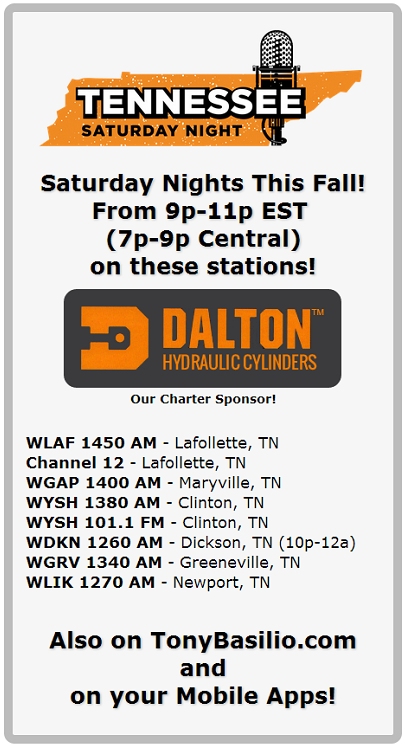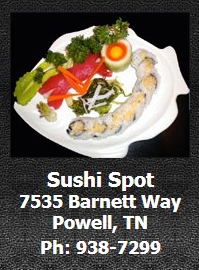 Tennessee OC Mike Bajakian may be on the move if this report is true. Scroll down and see why Bowling Green reportedly has serious interest in Bajakian.
Link
Here's some food for thought for hoping that Bajakian stays around for at least another season.
Link
You know how silly the coaching profession is? If Will Muschamp's football team stays healthy, he's probably the next coach at Texas. And if Gus Malzahn never would have crossed paths with Mitch Mustain, he's probably coaching high school football for life. What if Michael Oher plays for someone other than Hugh Freeze? It would seem that his coach would've been frozen out of getting a big time college job. Interesting, isn't it? What would George Quarles future be like if a five star QB fell into his lap at Maryville? Another thing I don't get is how a guy can be a bum somewhere and be great elsewhere. Look at Dave Clawson. The guy was a zero here but he's a hero today at Wake Forest.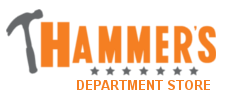 Mack Brown will soon be out and the Saban Silly Season will commence. Can imagine how much money Mack Brown's failure is going to cost Alabama is a couple of weeks. This is goin' to get interesting.
Link
I love the Saban to Texas talk. This is going to be fun theater.
Link
I was cheering on Twitter last night for Mack Brown to dig in his heels. He could've used terms like 'equity' and 'loyalty' and let's not forget the oldie but goodie 'I didn't get stupid over night.'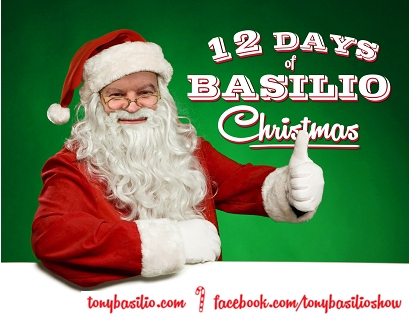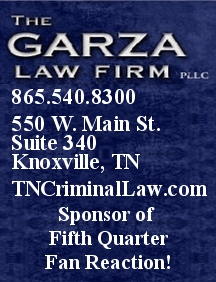 Listening to sports radio out of DC yesterday and they were speculating that Daniel Snyder may reach out to Saban in an effort to make a big splash with the Redskins. Do you want to see Saban stay or go? I think it would be interesting to see if Saban can sustain success at Bama. He's getting ready to get to the 10 year mark in a couple of seasons. Will he get stale? Should be fun to watch and see if he stuck around. Why would he be any different than any other coach in these parts. Spurrier said that when he left Florida that he was doing so because after 10 years coaches get stale. Would Saban fall victim to this in T Town. It would be fulfilling fan wise to see Butch Jones and Tennessee best Bama at full strength and that means with Nick Saban on the sidelines.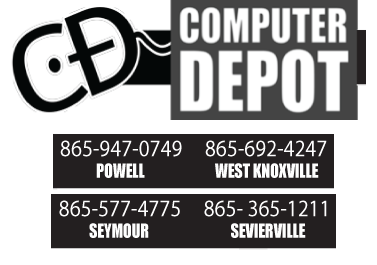 Keith Hatfield, presented by Springs Dock Resort, marvels over the collection of teams that we once called the SEC in today's Hatfield's Hardwood Report.
Hatfield's Hardwood Report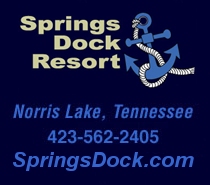 'Another less than stellar performance by the SEC in nonconference play has league partisans wondering why the league cannot shake its recent doldrums. A part of the issue is that the outsized success the conference has enjoyed in football creates high expectations across the
athletic board. It would be near impossible for hoops to achieve a level of success comparable to its football counterparts. However, that's no reason to accept widespread mediocrity.
Scheduling is obviously a major problem. When the league office has to get involved in something that coaches should handle properly on their own, there's a serious problem. There are simply too many games against 250+ RPI teams. That's unacceptable and shortsighted decision making by the coaches.
The lack of real commitment to basketball at several league schools is also another drag on performance.
Compare the coaches currently employed in, for example, the Big 12 to those working in the SEC. It's readily apparent which league makes quality basketball a priority and which one treats hoops as an afterthought. Just building expensive
practice facilities won't rectify the problem.
There's no reason for SEC basketball to be in such poor shape. There's no debate football does and always will drive the athletic train in this league. Making a legitimate commitment to improve hoops wouldn't
hurt the conference's pigskin power one bit. In an era where cash is king in college sports, the SEC could reclaim a bunch of money it has been leaving on the table by upgrading its basketball product.
Quick Hitters:
Florida showed their potential in jumping all over Kansas in the first half last night. If they ever get their roster whole, they will have a shot at reaching the season's final weekend.
The panic among the Jayhawk faithful is almost humorous. Come March, Bill Self will have his rotation worked out and KU will be just fine.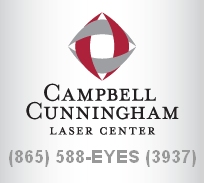 Kentucky appeared to have solved many of its defensive problems. Now all the Cats need is for the Harrison twins to conceded Julius Randle and James Young are UK's two best players.
I have a suspicion this will be the year Gonzaga exorcises their postseason demons. Their guard play is built for March basketball.
West Virginia is a couple of rebounders away from being good again. When Elijah Macon and Jonathan Holton are eligible next season, the Mountaineers should be back up to the standard expected of a Bob Huggins team.
NBA Note: I think the Eastern Conference is confused. Even if everyone tanks, some of them will be left out of the lottery.
Have a great day
Keith'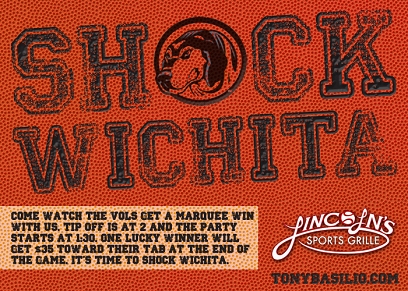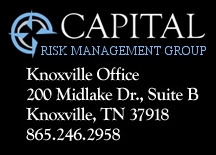 Rank the bowl games. Play along. Yes there are so many bowl games and UT isn't in one of them. How can that be.
Link
When you get your Cowboys calendar, I'll bet Tony Romo isn't Mr. December.
Link

Braves trying to fix the swings of Dan Uggla and BJ Upton. That should be interesting.
Link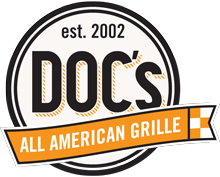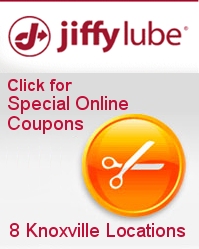 A really impressive win for Florida last night over Kansas. Gators were down 8-2 early and went on a 21-0 run to roll Kansas.
Link
Final Thought: Ian Darke threw out a staggering number on Twitter. USA Soccer is 4-21 in the World Cup since 1990. Is USA Soccer a government program. If they aren't they sure are missing a good chance.
Tony

---
---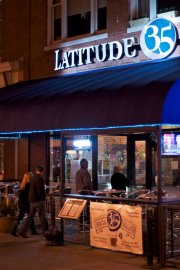 ---
---