We begin this Friday remembering Hugh Freeze and his contributions. Eric S in South Georgia was inspired by Hugh's Tale (double meaning intended).
A Lament For Hugh Freeze:
Are You Ready?
Hell Yeah! Damn Right!
Hotty Toddy, Dialed Alrighty,
Who The Hell Was She? Hey!
Flim Flam, Bim Bam
Hugh Freeze By Damn!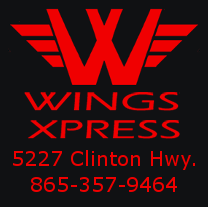 Here's a little look-see into the business of keeping these balls in the air that we call the Tony Basilio Show. Yesterday before the program my lovely wife and I spent 45 minutes with Jayson Swain who was showing us his new video equipment/interface thingy that he's purchased and using for his online presentation. This blew my mind! Swain is really onto something here! He's such an awesome guy and offered his services when we take the plunge on this technology. Needless to say, I was over the moon after seeing this thing in action. Then I went and executed your Tony Basilio Show at Smoothie King on Walker Springs Road at a very high clip. It was turning out to be a really good day. Then I called the folks that host my app regarding the issues some of my listeners are starting to have with with their Tony Basilio App.
I was told that unfortunately some of you are having issues because the platform we are using is incompatible with the very newest operating system updates for Android phones, plus some iPhones. This is a major problem!!! The solution???? We're going to offer you a short term solution shortly along with an explanation that should satisfy this problem.
The long-term solution is that we need to build a new app. This takes money and lots of it. Therefore I'm placing this before you today to ask if you know anyone that does apps that would help us without gouging. Or perhaps you're a designer that would want to get involved with us.
At any rate, I told you at the top of the week that we need you involved in our new efforts to continue to make this show big, bad and independent. I'm simply showing you what one day in my life is like.
My brother Guy used to tell me when I was a kid working in my Dad's mushroom houses that "sometimes you eat the bear and sometimes the bear eats you." Lately I feel like I'm the main course.
Please consider helping us with an ongoing patron gift at one of our levels listed in this blog. This media world is changing and I'd like to stay in it. If we don't get enough folks, it's been fun.
In the meantime, it's Friday so it's time for Orange Throat!!! He's pumped as I am for football season..
Orange Throat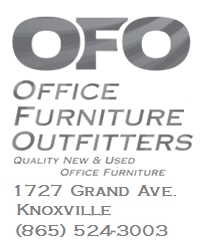 'Tony Nation:
Random musings as we amazingly pull within one week of the Tennessee football team beginning preseason practice:
BUTCH IN THE BOX:
College football rules makers have tightened the parameters on sideline behavior for head coaches and
Las Vegas should be offering a prop bet on which SEC coach gets flagged first for Unsportsmanlike Conduct.
Our favorites would be Butch Jones and Will Muschamp. The rule states the coach cannot step on the field to argue a call. Thankfully, there is no penalty for turning various shades of red, which our head coach is a leader in that category. No indication that the bullet proof vest Derek Mason wore for the Tennessee-Vandy game has been outlawed.
VOL ALL-SEC CANDIDATES NOT MENTIONED:
Tony rightfully noted the complete absence of Tennessee Vols in the media's preseason All-SEC teams on the defensive side of the ball. Also, it's not like Tennessee offensive players showed up early and often either. OL Jashon Robertson and KR Evan Berry made second team and WR Jauan Jennings and P Trevor Daniel made third team. For your Friday dose of hopeium, here are our top picks of Vols to break through and make All-SEC this year.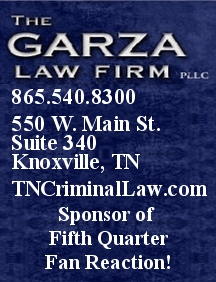 RB JOHN KELLY
: Any regular reader of your humble contributor's feeble offering knows we love us some John Kelly. We think the Detroit Wheel is going to have a monster year running behind Tennessee's best offensive line in years. Don't forget that Kelly had a better yards per carry last year (6.75) than Alvin Kamara (5.89). In fact, Kelly was the 7th in the league in that category.
LB DARRIN KIRKLAND JR.:
There had better be some UT defensive players merit All-SEC consideration if the Vols are going to surprise on the upside in 2017. Kirkland flashed All-America potential as a freshman, but injuries and a porous interior in front of him derailed his sophomore season. We think Kirkland is the canary in the Vol coal mine this season. If he has a monster year, look out.
OL TREY SMITH:
You would have to go back to the best part of the Fulmer era to match the favorable word we're getting from insiders on a player like this huge freshman from Jackson, TN. Legit. Book it. If he stays healthy, he starts and he's a road grader. Kelly will be running behind him at either guard or tackle. First round NFL Draft pick in 2020.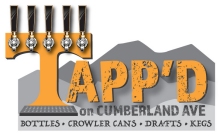 1911 Cumberland Ave
QB QUENTEN DORMADY:
We are huge fans of Jarrett Guarantano, who will play a very important role this season, but we think Tennessee's punishing run game is going to open up big play action opportunities and Dormady will show an NFL arm. He won't be in the same area code as Josh Dobbs when he runs, but he won't be a Justin Worley either.
S NIGEL WARRIOR:
The prodigal son of the great Dale Carter will force DC Bob Shoop to play him and he will make plays all over the field if they manage him properly and set him up for success. If we were playing a backyard game, he might be the first pick off this team.
DE JONATHAN KONGBO:
Tennessee's disastrous personnel situation up front on defense robbed Kongbo of the opportunity to develop at DE last year. Plus, he was as raw as the tuna at Sushi King. A solid if not spectacular situation inside lets Kongbo hone his game under the tutelage of Brady Hoke and the King brings it.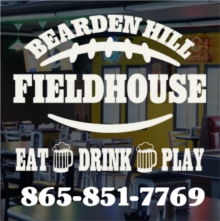 OTHER POSSIBILITIES:
Maybe wishful thinking but we love DT SHY TUTTLE and nobody in the SEC deserves a break from the football gods like this kid ... TE ETHAN WOLF has often looked better in pregame warm-ups than when the live bullets were flying but maybe the disjointed passing game we saw more often than not in the Dobbs era gets consistent and OC Larry Scott gets this kid in a rhythm and keeps him there ... CB SHAQ WIGGINS is a veteran with swagger and could show up ... We might be wrong on Dormady. It might be JARRETT GUARANTANO who wins the QB job before or at Gainesville and his dazzling athleticism electrifies.
Orange Throat'
Throaty: I LOVE....LOVE....LOVE your positive vibe today. I LOVE it! I'm holding out hope that things work out the way you've laid them out here.

Stand With The Tony Basilio Show
Join the T Club
Make a One-Time Donation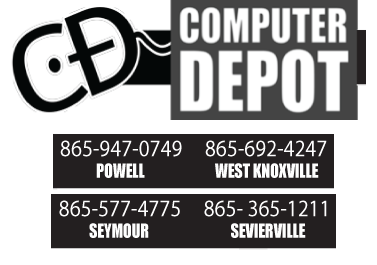 As a post-script on Freeze it's almost inconsequential if Kongbo becomes an impact player here. That recruiting story with the Djembe drum and the African prayer candles and the mantras is the greatest thing that's ever happened in college football recruiting.
Consider for a second how many stories like Kongbo's exist. There's nothing 'Hakeem Freeze' wouldn't do to get a player. The guy was obviously shameless. Rick Barnes should hire him today as recruiting coordinator. We could use some juice around here.
BTW, when Houston Nutt filed that suit it was Sayonara Sukiyaki for Loverboy Hakeem.
I love that Hakeem was using his university phone to call the escort services. That's so beautiful. What a fool.
#undefeated
Can this story about F. Lee Bailey really be true? OJ's last defender.
Link
OJ Simpson had a couple of beauties yesterday. "I've lived a conflict-free life. I was always a good guy." Now he can get back to looking for Ron and Nicole's killer(s) on every golf course from South Florida to Vegas.
T Mail: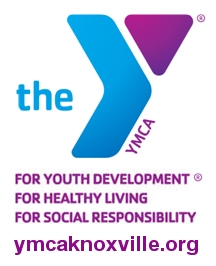 'Tony B,
I sadly write to you tonight from the Cardiovascular ICU at Vanderbilt University Hospital. My sister is here with a rare form of vasculitis and fighting for her life. She was air lifted here from Johnson City last Thursday. I never thought I would see the day when I was glad to see Vandy come to town, but I'm sure glad they did. I have linked her GoFundMe page below if you would like to read about her condition. I'm not asking you for money, but more to share her story through your various outlets if you can? My sister is a VFL and holds a Bachelor in Architecture from our beloved alma mater. Any help you can provide would be greatly appreciated.
#TeamAlena
Here's a
LINK
if you'd like to help us today.
Blessings,
Joseph, VFL04'
Joseph...Thanks for reaching out and my best to Alena. So sorry to hear about this. She's blessed to have a brother that loves her like you do. As the old song goes, you can't stop love in action.

Jack Tate, The Movie King is presented by Smoothie King and he gets five stars for his work this week here at Tonybasilio.com.
Jack Tate - The Movie King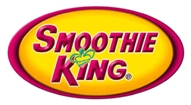 '
THE BIG SICK WILL LEAVE YOU LAUGHING;
5 STAR COMEDIC LOOK AND CULTURAL COMPARISON

The Big Sick uses the backdrop of a comedy club to advance a very funny and very serious true story about how comedian Kumail Nanjiani met and fell in love with Emily. The relationship develops in secret because Kumail's traditional Muslim parents, originally from Pakistan, are set on their son agreeing to an arranged marriage to a young lady who shares their faith.
Kumail is an aspiring stand-up comic who is beginning to impress the right people when he meets Emily. The other comedians at the club are also funny, especially real-life performer Bo Burnham. When Kumail and Emily's relationship appears to be getting serious, the two suddenly hit a roadblock of their own making.
After the couple's split, Emily is diagnosed with a serious illness. Kumail meets Emily's parents (Holly Hunter and Ray Romano) at the hospital while their daughter lies in a coma.
The interaction between Kumail and Emily's parents is integral to this 5-star film's greatness. Hunter and Romano are among the best in the business.
When Kumail's parents learn that Emily is not Muslim, they react harshly, essentially disowning their son. His reaction is anything but stereotypical. The Big Sick hits on all cylinders, with a great cast, intelligent script, and lots of comedy, even in otherwise serious situations. The R-rating is mainly for language.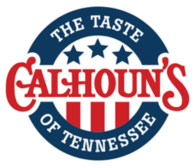 I highly recommend this movie (5-stars). Expect several Academy Award nominations for The Big Sick when they are announced in January.
OTHER MOVIES SEEN THIS WEEK:
The Little Hours (Rated R, 3 ½ stars)
This film is essentially Monty Python meets Saturday Night Live.
The language and sexual situations are pretty intense in The Little Hours, but there are many hilarious scenes.
Mainly set in a European convent in medieval times, The Little Hours cast includes numerous current and past SNL performers.
Dave Franco is terrific as Massetto, a young man on the run who is given work at the convent.
FILMS OPENING TODAY THAT HAVE POTENTIAL:
-DUNKIRK
-VALERIAN AND THE CITY OF A THOUSAND PLANETS
Save me some popcorn.
Jack Tate'
Next week Jack will review Dunkirk.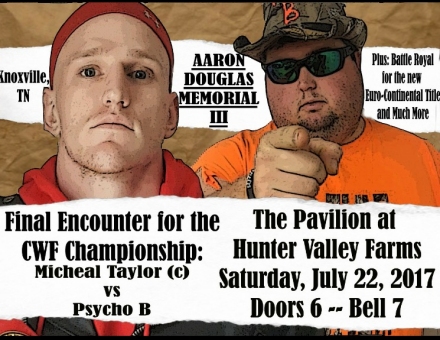 Tony B & Vol-Scars Need You!!!

I'd like to get your personal stories to include in our VolScars audio podcasts!

Here's a link to the contact number and a list of all of the Vol-Scars games.
Final Thought I: I'm proud of myself for staying away from Twitter/TV/Radio/Internet for the better part of yesterday afternoon so as not to care about the OJ verdict.
Final Thought II: I HATE...HATE..HATE seeing Florida safety Marcel Harris get injured in a non-contact summer workout. College football is dangerous enough without a freak accident like this taking a fine competitor in the SEC out. That poor kid is a senior who had high hopes for a great season. I just wanted to get this into the record today. This Vol feels sorry for that Gator.
Final Thought III: College football begins on Monday. Rice opens practice early in preparation for their late August game with Stanford. Yes, it's college football season!!!!
Final Thought IV: Hugh Freeze had a $5 million salary and a buyout of over $15 million coming his way. Now he has NOTHING. Cue to the Laremy Tunsil Grassmask.

Stand With The Tony Basilio Show
Join the T Club
Make a One-Time Donation
Tony B