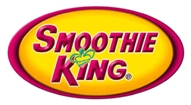 'X's Projected Depth Chart for 2014
Quarterback
- The position everyone talked about all spring AND will continue to discuss throughout the spring and summer. Over the final couple of weeks of spring ball, Justin Worley and Riley Ferguson separated themselves from Joshua Dobbs and Nathan Peterman... with Worley holding the slight edge...The Spring Game aside, the depth chart likely remains unchanged.
My guess is coming out of spring Worley and Ferguson will be bracketed as starters with Dobbs the backup then Peterman. True Riley Ferguson has never taken a snap in a college football game but he truly has the ability to make plays (with his arm and legs) Worley and Dobbs don't have the skills to make. He is of course inexperienced and prone to trying to make a play when one is not there. Those types of decisions are ones that lose you games. Worley has game experience, knows the offense much better, and with 9 new starters it will be important to make sure that everyone gets lined up correctly.. Especially early on.... The knock on Worley is that he still makes mistakes on occasion a senior shouldn't make.
Running Back
- Tennessee will likely play up to 5 running backs in certain situations this fall. Marlin Lane is the starter. He knows the offense and blocking assignments. Lane is prone to injury which reared its head again this spring with the wrist. Jalen Hurd may take over the starting role by mid season but we shouldn't expect a lot from him early. Sure he has game breaking potential but him learning the offensive and blocking assignments. The first half of spring practice Hurd couldn't be tackled. He hit a bit of a freshman wall during the last half but that is normal. Devrin Young is the clear #3 running back coming out of spring but he is just holding the spot down until incoming freshman Derrell Scott gets here. Derrell Scott is every bit as dynamic as Jalen Hurd. Young and Justus Pickett will both contribute. It is a long season and running back is a tough position to play. All the kids will be needed from time to time. If incoming freshman Treyvon Paulk has recovered from knee surgery he could be in the mix as well.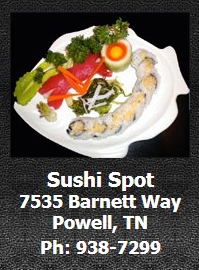 Wide Receiver
- This position has probably been upgraded more since last November than any other position on offense or defense. Marquez North and Jason Croom were virtually unstoppable this spring. Add Vonn Pearson and Josh Malone and you have the makings of one of the best quartets of wide receivers in the league. As dominant as Croom and North have been, Malone may end up being better than either one by the time the season is over. Pearson isnít far behind. This spring, Pearson has been everything he looked like on his JUCO highlight film.
Others like Jonathan Johnson, Jacob Carter, and Josh Smith will play. I canít wait to see how Tennessee uses incoming freshman Vic Wharton. Wharton is faster than any wide receiver in the above group and will be a dynamic weapon with the ball in his hands.
Donít look for Pig Howard to return but that is still a bit up in the air.
Tight End
- Ethan Wolf and Daniel Helm , both true freshmen, are the starters. Barring injury, these kids will see the bulk of the snaps even when returners Brendan Downs and AJ Branisel return from injury. Downs or Branisel didn't participate in spring ball and gave Helms and Wolf ample opportunities. Neither has disappointed. Latroy Lewis was moved to tight end late in spring ball . Depth is a bit of a concern here as there is concern whether Branisel and Downs both will be ready for the fall. However, my opinion is Lewis was moved to try and find a place where he can contribute because it appears he is never going to give them anything at defensive end.
Offensive Line
- Five new starters across the front in 2014. The good news is Don Mahoney had all spring to work with these kids. It has been a struggle though. Tennessee expected Dontavious Blair to step right in and take over in the spot vacated by Tiny Richardson. Blair has not adapted well to Butch Jones' pace and has struggled with technique and his conditioning. The good news is he got here at term and has all summer to get into shape. I expect him to be ready to go in August and battle Jacob Gilliam for the left tackle spot. The other starters across the front Marcus Jackson, Mack Crowder, Kyler Kerbyson, and true freshman Coleman Thomas. Sophomore Dylan Wiseman is pushing Kerbyson and Crowder for playing time. What you could see if Blair and Gilliam falter and tackle is moving Kerbyson to tackle (though it isnít his best position) and inserting Wiseman at guard.
This gets Tennessee's best 5 (Kerbyson, Jackson, Crowder, Wiseman, and Thomas) AND toughest 5 on the field together. Athletically and experience wise these guys aren't as accomplished as the group they replace. However, this group is much tougher and frankly appears to be better run blockers than the last group. Heaven forbid Tennessee has injuries in the offensive line. The backups have a long way to go before they are ready to help out.
Defense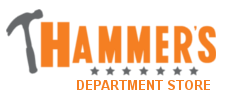 One thing before getting started here. At the end of May /beginning of June, Tennessee will welcome 18 incoming freshman (ok 1 is a junior college kid). As many as 15 .... Yes that is right 15 of the incoming kids will be playing defense and it isn't hard to believe most of the incoming freshman will immediately be in the two deep.
Defensive Line
- Like most VOL fans, this spring I was looking forward to LaTroy Lewis, Daniel O'Brien and Jason Carr taking advantage of the opportunity in front of them. With all the departures from the 2013 defensive line, spring was their opportunity to carve out a roll for themselves in the defensive line rotation in 2014. These players were talked about at different times during the spring however most of the discussions about these kids was in the context of changing positions. You don't need to be Coach Stripling or Coach Jones to be disappointed with this. You didn't hear much about Malik Brown or Jaylen Miller, both promising freshman, but in fairness each was hurt for periods of the spring.
When Tennessee lines up in a 4-3 look. The first 4 defensive linemen will likely be Corey Vereen and Jordan Williams at end with JUCO Owen Williams and Trevarris Saulsberry at tackles. Saulsberry has the most upside of any defensive lineman. He canít stay healthy though. Jordan Williams is serviceable but he is a tad too slow for defensive end and a tad too small for defensive tackle.... but he'll play. Owen Williams is going to play but he needs this summer to get in better shape. Dimarya Mixon, a true freshman, improved the most of any defensive lineman from practice 1 to the end of spring ball.
Mixon has a chance to be really good and expect him to play along with the 4 to 5 of the newcomers who will be on campus at the end of May. Newcomers Dewayne Hendrix and Joe Henderson will get immediate looks at defensive end as will Derek Barnett. It would not surprise anyone if defensive tackle Michael Sawyers and Jashon Robertson both jump in front of other tackles who have been here for a couple of years and play significant snaps.
The good news is Tennessee will play with a nickel corner at least 50% of the time. When Tennessee goes to a nickel package, linebacker Curt Maggitt will move to defensive end with Vereen at the other end and Jordan Williams will slide into a tackle position. It is all about speed off the edge and that is why true freshman Jakob Johnson spent the last third of spring practice at defensive end and will likely stay there. Johnson is 6'4" 245lbs and can run. He is raw but he has shown a propensity to be disruptive which is what Tennessee is looking for off the edge.
Linebacker
- The starters are Curt Maggitt, AJ Johnson, and Jalen Reeves-Maybin. As a group, a really good group. On campus right now, there isnít much behind the starters. Walk on Colton Jumper and Kenny Bynum had their moments this spring. Jumper is a good story and will likely be a fixture on special teams. The good news is signees Dillon Bates, Gavin Bryant and Chris Wetherd will be on campus soon and any one of these three, after they learn the system, are athletic enough to play a lot if not start. Letís not forget about early enrollees Jakob Johnson and Neiko Creamer. Not sure whether Johnson stays at middle linebacker or grows into a defensive end. Regardless, he has a chance to be a very good player. Creamer too. Creamer is learning how to play at linebacker. There is no doubting his size and athleticism.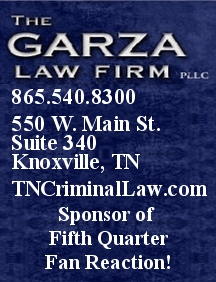 Cornerback
- I know this sounds like a broken record but Tennessee is razor thin at corner. Never seen a position where a team has whiffed as bad on recruiting corners (well defensive backs in general) as Tennessee has in the last few years. Cam Sutton at one corner and Justin Coleman at nickel corner are solid. True freshman Emmanuel Moseley has been the surprise of the spring and is the starter at the other corner coming out of spring .. but he is raw. Moseley has two things going for him. He is the fastest kid on the team and he is not afraid. He needs to add another 10 to 15 pounds over the summer. Behind this group .... a few good athletes who have had their moments but struggle with consistency. I do think sophomore Malik Foreman will play and can help out. Walk on Michael Williams who spurned spring practice to run track will be in the mix come August. Not sure the staff has much confidence in any other corners right now.
Look for newcomer Rashaan Gaulden to step in at either the corner opposite Sutton or to spell Coleman at nickel corner with Coleman moving back outside if Moseley falters.
Safeties
- If Tennessee played tomorrow Brian Randolph and LaDarrell McNeil are your starters. Both have started for multiple years. Randolph is an All SEC type performer. McNeill has struggled with a variety of issues including injuries and busted assignments during his time here. I don't think it is any secret McNeill is going to be in for a fight to fend off anyone of three newcomers for the starting position opposite Randolph. TK Jr., Cortez McDowell, and the aforementioned Gaulden all will have the opportunity to supplant McNeill. Gaulden is assured to play at either corner. TK Jr. is probably the most ready physically ready to play between he and McDowell though again look for both to play. Behind McNeill, Randolph, and the three newcomers.... not much quality depth.
A personal note on the way out. I would be remised if I didn't say thanks to Coach Jones for what you did for Roger.
Butch Jones is a solid man!
'X'