Live @ Pilot 4035 Parkway Pigeon Forge

Posted: Friday, May 24th, 2013, 9:24 AM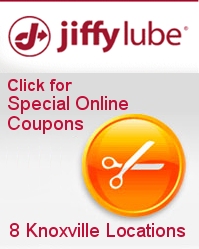 Well, OU/Nebraska don't play anymore. Ditto for Pitt/Penn State as well as Texas/Texas A&M. And life has gone on for all of these schools. Maybe it's time to 6-2 on the scheduling and just forget about it. I'll say this, if the league does decide to go this route, they need to at least reorder the schedule so that the better games like UT/Florida move to the back of the schedule. Plus ALL non league games should be played on the front of the schedule. The Big 10 has had it right for many years. You're supposed to build drama. So, make the SEC like the NFL. Make October like November in the league. Close the schedule with great divisional games! Then again, this is Bama/Tennessee I'm talking about here. What? Are these people nuts? Here's Scarbinsky's thought provoking piece.
Link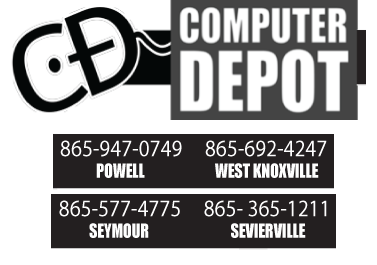 'X', presented by Smoothie King brings a terrific update on this Memorial Day Friday. Yup...'X' is feeling it....
'X' Says: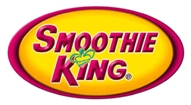 Football season is days away … for me. For a strange and somewhat bizarre reason, I have always connected the start of the college football with the date the incoming freshmen moving into the dormitories for the first session of summer school.
I have suffered from this affliction for years. The affliction has gotten worse not better. This is a bellwether event for X. More now than ever. The proliferation of incoming freshman being counted on to be major contributors by so many programs these days is greater now than ever. In Tennessee's case, maybe this year more than previous seasons. True freshmen are going to be counted on to play early and be solid contributors starting with Game 1. When the incoming freshmen join the returning upperclassman for that first lift in the weight room or the first drill of those summer "informal " practices, the 2013 team starts being melded together.
Butch Jones gets it though. He is dealing with a passionate and hungry fan base who wants to see the program returned to prominence and more importantly recruiting momentum sustained.
During this slow period right before things really get cranked up (more to follow on this later), Butch Jones is doing his very best to keep the Tennessee brand in the public eye. From a public relations perspective, I don't see how a Tennessee fan, even if you think Fulmer or Majors should have never been fired, can ask any more of what Butch Jones has given us to date.
I detect though some fans are getting restless. Whispers are the 2014 recruiting momentum everyone was so excited about has stalled. Yeah, Tennessee picked up commitment #13 on Wednesday when in state kicking specialist Aaron Medley publicly committed to Tennessee. Great pickup. After watching the kicking game for years, I don't see how anyone could say this is not a position of need. With all due respect though, a commitment from a kicking specialist is not going to turn the crank of this fan base.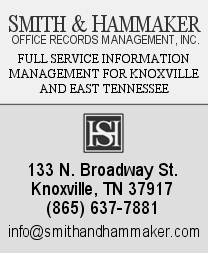 As will happen in recruiting, Tennessee has taken a hit or two of late. Top in state offensive lineman Alex Bars spurned Tennessee for Notre Dame. Honestly, this isn't a surprise … still, you hate to lose an in state prospect at a position of need. I don't think Tennessee's staff ever felt Bars was going anywhere but Notre Dame. Surprisingly, another in state lineman decided to end the recruiting process. Offensive lineman Paul Adams Christ Presbyterian Academy, verbally committed to Missouri. Adams was an up and coming prospect in the eyes of many college programs including Tennessee. Personally, I really liked Adams as a prospect but Tennessee wanted to see him at camp before they finished their evaluation. Tennessee is still hoping Adams attends camp but the public commitment to Missouri was a bit out of left field. Here is hoping he does camp at Tennessee. While these are setbacks, Tennessee can overcome them.
So what can get recruiting momentum ramped back up? This Tennessee fan base is a knowledgeable one. They now need something more than another wide receiver (except for Josh Malone) or another "athlete" type to commit. What Butch Jones and more important VOL fans need is a slump buster. We need one of Tennessee's high profile recruiting targets to drop the hammer and publicly their commitment to Tennessee. Butch Jones needs a high profile recruiting target to commit to propel this recruiting class through the summer and into the start of the football season. If this were to happen, I could see Tennessee picking up anywhere between six and eight new commitments between now and September.
So what public commitment would get the fan base juiced up? Here are my thoughts.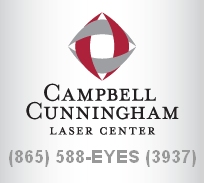 1) Dillon Bates. Master of the obvious I know. Bates is the #1 prospect, regardless of position, remaining on Tennessee's board. Anyone who follows or has followed Tennessee knows who Dillon Bates is and his connection to the Program…….no need to rehash it here. What you should know regardless of what some recruiting analysts (use this term loosely) say Bates is a top #50 prospect in the country. If Bates isn't the best outside linebacker prospect in the country, he is certainly in the discussion. Another thing about Bates. If Bates commits, you can group him with Jalen Hurd and Todd Kelley, Jr. as first day 2014 starters at Tennessee barring injury. It isn't a given that Bates winds up at Tennessee, Texas and Alabama are really pushing for Bates and are likely to represent Tennessee's stiffest competition for the VOL legacy. Nonetheless, Tennessee is in good shape with Bates and family. A Bates commitment would further validate the positive direction this program is heading.
2) David Cornwell. Cornwell is one of the top 2014 quarterback prospects in the country. From Norman, Oklahoma, it is interesting that Cornwell will likely wind up playing college football anywhere but Norman. Cornwell is a big kid with a nice arm. Though he is not the top 2014 on my board, he is the top quarterback on Butch Jones' board and his board matters more than mine. I tell you what I like about Cornwell. He isn't scared to compete. The depth chart at Tennessee doesn't scare him at all. Recruiting analysts say Cornwell is down to two schools (Alabama and Tennessee). These experts further say Cornwell's decision will likely be made by how he performs at Alabama's quarterback camp in early June. If he performs well and receives a committable offer from Alabama, these experts say Cornwell will pick Alabama. Maybe. Though in my opinion, Cornwell to Alabama is far from a slam dunk. Tennessee is more than a fall back plan for Cornwell in the event he doesn't get his Alabama offer. Cornwell has had great visits to Tennessee and is not scared off by the appearance of Tennessee or any other school having a logjam of scholarship quarterbacks already on campus. Georgia and Virginia Tech are in the mix for Cornwell too. A commitment for David Cornwell would be huge for those like me who are unsure if Tennessee has its quarterback of the future on scholarship right now.
3) Rashaan Gaulden. Gaulden is a 4 star, highly regarded defensive back from Independence High School in the Nashville area. Important to note about Gaulden. Tennessee's evaluation of Gaulden has him rated very high on their board on par with current commitments like Jalen Hurd and Todd Kelley, Jr. Members of Tennessee's staff believe by the end of the football season Gaulden will be in the conversation as the best 2014 prospect in the state. Gaulden has blossomed into a national prospect. Schools like Miami, Florida State and others are hot on his trail. I continue to be told Tennessee is in good shape here. A commitment from Gaulden would give this class another versatile option in a defensive secondary that is woefully short on athleticism and speed You could project Gaulden as an early contributor in 2014 if he chooses Tennessee.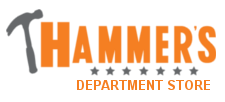 4) Michael Sawyer, Defensive Tackle. Nashville Ensworth. My criticisms of Butch Jones' recruiting have been limited. However, here are two of them. First, my primary criticism of Tennessee's 2014 recruiting class is not one defensive lineman has jumped on board and 2) with Tennessee's glaring need next season for interior defensive line and a prospect like Sawyer 150 miles away why wait so long to offer him a scholarship?
The reasons why I believe a commitment from Michael Sawyer would get this recruiting class jump started again are 1) a commitment from a prospect like Sawyers would help ease a concern many VOL fans have regarding the ability of this staff to land defensive lineman. 2) Sawyers is a quality in state prospect. Historically, the state of Tennessee hasn't produced many defensive tackles plus it has been hard for Tennessee to pull quality defensive tackles from other states. Why perform exhaustive recruiting searches in other states when you have an SEC level defensive tackle, a position of need, 150 miles away.; and, 3) a commitment from Sawyers would also pluck a highly regarded prospect, who Vanderbilt would love to have, right out from under their nose.
5) Patera Wilson. Wilson is a 4 star linebacker from the Memphis area. Landing Wilson would be huge for the following reasons. Wilson is coveted by Tennessee as well as schools like Ole Miss, Mississippi State, Ohio State, and LSU. It has been no secret Tennessee has experienced one problem after another recruiting kids in West Tennessee. Much like fending off Alabama for Memphis defensive lineman and now Tennessee signee Jason Carr, landing Wilson would make a statement to the high school coaches in West Tennessee, the rest of the SEC "WHO HAVE HAD THEIR WAY IN MEMPHIS FOR YEARS", and other rivals that Tennessee is now relevant in Memphis again. I give Butch Jones a fighter's chance with Patera Wilson. A commitment from Wilson would further validate Butch Jones in west Tennessee. Though many disagree, it is important for Tennessee to be a prominent recruiting force in west Tennessee.
6) Dewayne Hendrix. Hendrix is a 4 –star strong side defensive end from Fallon, Illinois. A commitment from Dewayne Hendrix would be every bit as important as any prospect (one through five) mentioned above. I believe it. Hendrix has offers from the likes of Florida, Ohio State, USC, many other SEC and Big 12 schools. 20 plus offers and counting. The reason Hendrix is huge for the class is for many of the reasons I mentioned for Michael Sawyers plus Hendrix appears physically ready to play in the SEC now. Tennessee loses all its experienced edge rushers and defenders after next season. Barring injury, Hendrix would be in the defensive line rotation early in 2014.
Notes for Folks
1) I didn't include wide receiver Josh Malone in my slump buster discussion above. The prospects above are likely to make their decisions sooner than later. Malone, a big time target, is not expected to make a decision until well into the fall.
2) Tennessee fans should start coming to grips with the fact that Nashville, Tennessee, is becoming the new Atlanta. There is a reason Butch Jones has assigned 2 VOL assistants to recruit the Nashville area. There is also a reason Butch Jones takes advantage of every media opportunity he can in the mid-state. In terms of growth, Nashville is simply exploding. Over the next few years, Nashville will become a hotbed for future college athletes in all sports not just football. This is good and bad. Good in the respect the athletic opportunities available for kids will only serve to improve the quality of athlete the area produces. Bad from the position that many families moving into the Nashville area likely do not have any allegiance to Tennessee football.
Like Atlanta, expect the football talent in Nashville to get better and better. You already see that. The 2015 crop of football prospects the mid-state is producing already looks deeper and better than the 2014 recruiting class. Though it's early, the 2016 class may even be better. Like Atlanta, expect college football recruiters to literally camp out in the mid-state in the future. Look for Tennessee to be in a dogfight for each and every high profile prospect the area produces. The flagship university in Georgia doesn't get every great prospect the Atlanta area produces…. but they get their share. Tennessee , in order to get the program back to relevance, will need to get its fair share of prospects out of the Nashville area this year and in years to come produces…. plus a couple more.
3) Speaking of getting the Tennessee program back to relevance. Here is something that gives me a glimmer of hope. Notice Tennessee is not competing with likes of Conference USA or directional schools for prospects. Tennessee is now regularly banging heads with Alabama, Florida, Ohio State, Georgia, Florida State and other like schools for kids. Consider the kicking specialist who just committed to Tennessee. He had offers from Texas A&M and Oklahoma plus Ohio State is on the verge of offering the kid a scholarship. Tennessee seems to be winning a few of the these battles now. As Tennessee fans, we haven't been used to that in the last few years. All you can ask is for Butch Jones to compete for the best prospects that fit his system and win as many of these battles as he can …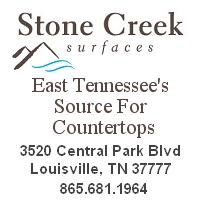 4) Think June is a busy month for Tennessee? Get a look at a few things going on.
a) Football camps begin on June 1 and run periodically through early July. Tennessee has evaluated a number of prospects during this spring. Many of these prospects will be attending a Tennessee camp looking to earn a scholarship.
b) Tennessee defensive back target Cortez McDowell will be visiting. Tennessee has been at the top of McDowell's list February. Oh there will be more targets on campus, McDowell is huge one.
c) Rumored that Tennessee targets quarterback David Cornwell, defensive lineman DeWayne Hendrix, linebacker Greg MicLisse, outside linebacker/defensive end KeShun Freeman, and wide receiver Demarre Kitt will be announcing their decisions.
d) Possible that Dillon Bates could do the same.
e) Junior College targets offensive lineman Dontavious Blair and Chad Mavety, defensive lineman DeVonte Lambert, and running back Akeem Judd are scheduled to be on campus for visits
5) Speaking of Junior College prospects. Tennessee has been scouring the country for junior college defensive lineman. While two have been offered, I don't think Tennessee is in very good shape with either. Evaluations of junior college defensive lineman will continue. Prospects like Corey Richardson from Los Angeles Pierce Community College, Thomas Coronado from the College of Fresno (December graduate with three to play two), Rika Lava from the College of San Mateo, and Victor Vernon from Deana Community College are just a sampling of JUCO defensive lineman that will continue to be evaluated. Vernon is intriguing. He is a disruptive type of defensive lineman. Originally from the south (South Carolina) who too is a December graduate with three years to play two).
Thanks
'X'
Big Orange Caravan concluded last night in Nashville. Butch Jones continues to turn 'em out.
Link
These idiots that run major college sports. It looks like Charlie Weiss is getting around $19 million in buyout money from Notre Dame. Can you imagine that?
Link
Dan Wolken gives Memphis some love as a basketball loving Mecca. They certainly love their hoops in all forms there.
Link
Map of Recent Visitors @TonyBasilio.com
This is funny stuff.
Link
Rockhead of the Week presented by Stone Creek Surfaces has to be Sergio. I mean, how do you possibly top something as moronic as that? It's not possible.
Link
TB
---
---


Calhoun's Atop Bearden Hill
6515 Kingston Pike
Knoxville, TN
865.673.3377

Calhoun's on the River
400 Neyland Drive
Knoxville, TN
865.673.3355

Calhoun's at Pellissippi Parkway
10020 Kingston Pike
Knoxville, TN
865.673.3444


---
---
Live Calhoun's Marina Lenoir City

Posted: Thursday, May 23rd, 2013, 10:52 AM

As of 8:48 EDT, Rivals ranks Tennessee's 2014
recruiting class #3 in the nation (behind tied Texas &
Notre Dame) and, get this, #1 in the SEC! Yep, a lot
can change between now and next February; nonetheless,
this is rarefied air to savor on Rocky Top.

Go Vols
Mike Galyon!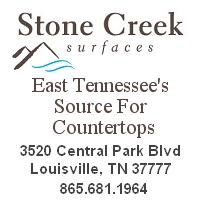 And yes, its fun to feel good about something, isn't it?
A gentleman asked on twitter yesterday who, if anyone Tennessee would upset this year. So, here's the schedule. You call the shot. Me? I don't know if or where that upset lies this year.


2013 Schedule
8/31/13 vs. Austin Peay
09/07/13 vs. Western Kentucky
09/14/13 at Oregon
09/21/13 at Florida
09/28/13 vs. South Alabama
10/05/13 vs. Georgia
10/19/13 vs. South Carolina
10/26/13 at Alabama
11/02/13 at Missouri
11/09/13 vs. Auburn
11/23/13 vs. Vanderbilt
11/30/13 at Kentucky
The problem with UT beating somebody better than them is that they will have to steal a game from one of the big 5. And with that kicking game are you going take Mike Palardy to hit a game winner against somebody/anybody?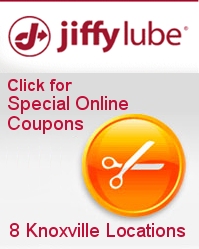 Meanwhile, kicking help for the future is on the way. Former Vol kicker turned kick coach James Wilhoit says Aaron Medley is the best kicker he's ever worked with.
Link
Raven Chavanne is one of 3 finalists for National Player of the Year in her sport. Yeah. She's great.
Link
Link
Hibbert: 'Never again will I sit there quietly.'
Link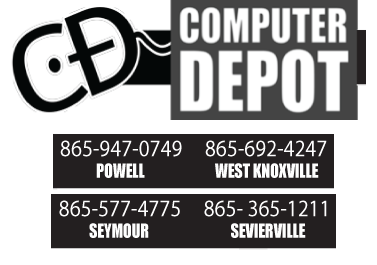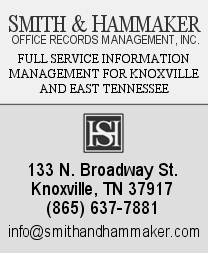 Tiger Woods and Sergio really hate each other. It's a shame Sergio's not a winner. Otherwise this could blast the PGA into another stratosphere.
Link
Now that we're 99 days away from the start of college football season Jeff Shultz in the AJC celebrates with this rambling piece.
Link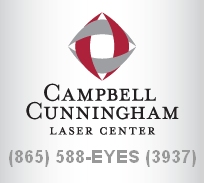 Find me a better story anywhere than Evan Gattis.
Link
Some SEC Baseball coaches want a livelier ball.
Link
Tennessee makes Best and Worst List of BCS Era.
Link
Another year. Another SEC All Sports Trophy for Florida.
Link
Interesting article here on the money paid to undrafted free agents in the NFL.
Link
First it was a billboard from his fan club. Then a couple other bizarre groups got involved. And now Chuck Norris, yes Chuck Norris has entered the Tim Tebow fray. Would somebody please give Tebow a job doing something?
Link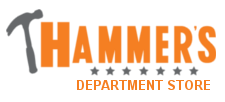 Donnie Softball goes off on Ethier and other players to the press. Hey, the guy is going out swinging. And he makes a good point. You can't just buy pennants. You have to have leadership too in baseball.
Link
Yankees using MLS to stick it to the Mets. This is fun.
Link
Could you imagine losing a child like this? Sad stuff.
Link
TB
---
---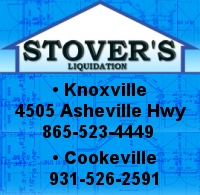 Stover's Wholesale Knoxville
4505 Asheville Hwy
Knoxville, TN 37914-3607
865.523.4449

Stover's Wholesale Cookeville
452 W Broad St
Cookeville, TN 38501-2334
931.526.2591


---
---
Live @ Ray Mears Studio

Wednesday Talking Points
'X' Returns

Posted: Wednesday, May 22nd, 2013, 4:28 PM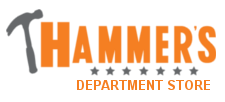 I led yesterday with this and promised some 'X'. Well, here it is. The Rivals folks put out their Top 100 Monday. Here's the list on which Tennessee is well represented. And I'm talking both the state and the Vols are heard from on this list. 'X' says if they Vols have their way, there will be many more joining the list of two UT commitments already on the Top 100.
Link


'X', presented by Smoothie King, and believes Tennessee is alive with a bunch of these elite prep players.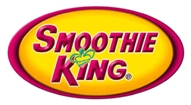 Going a little third person this morning. I should say right up front X is not a big fan of Rivals and their ratings. Hey, it is the end of May and there is not much going on so why not pour through their updated 100 top 2014 prospects.
In my opinion, services that promote a philosophy of prejudicing their ratings in favor of prospects that participate in their camps versus those that either cant or choose not to is not a service that I take seriously.
Let's look at the prospects in the top 100 Tennessee is not only recruiting but has a legitimate shot (at least at May 21st) at landing.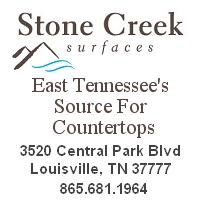 First, before I get started, all I will say about this is…..I find it hard to believe there are 5 running backs in America that better prospects than Jalen Hurd. He comes at #19 and would likely be rated higher if he was attending Rivals camp which he hasn't yet this spring.
The first legitimate target is rated #20 Jalen Tabor a cornerback from Washington DC. Tennessee has a commitment from Tabor's teammate D'Andre Payne. Tabor recently released his top 8 and Tennessee made his cut.
The #1 wide receiver on Tennessee's board is Josh Malone #38. Malone, an in state prospect holds over 30 offers, will likely see his stock continue to rise during the summer as he camps and continues to visit schools. His recruitment can still be labeled as wide open . However, Tennessee is right in the middle of it. Malone is an early enrollee too so we'll know about where Malone is going to school sooner than later.
Jalyn Holmes #48 is one of Tennessee's top targets at defensive end. Holmes has been receptive to Tennessee so far and has struck up a good relationship with Tommie Thigpen. Key will be getting Holmes back to campus this summer.
Tennessee made linebacker Korie Rogers' (#52) top three schools. However, Tennessee still has work to do here.
Need I say anything about #59 Dillon Bates. Still find it very hard to imagine there are #58 better high schools prospects across the land than Dillon Bates.
Appears Tennessee is in the top two for #66 rated quarterback David Cornwell from Norman, Oklahoma. I will have more on Cornwell later this week. I think Tennessee is more in the mix with Cornwell than others think.
Tennessee is a finalist from wide receiver #68 Demarre Kitt from Tyrone, Georgia. Josh Malone (#38) is clearly the #1 wide receiver prospect on Tennessee's board. Kitt's finalist are Clemson, Tennessee, and Ohio State. I tend to believe Kitt is headed to Clemson or Ohio State not Tennessee.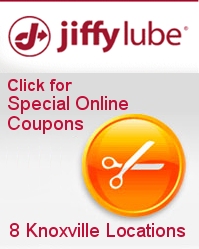 Tennessee has made runs at Georgia running backs Nick Chubb(370) and Adam Choice (#76). With Tennessee already having Hurd and Treyvon Paulk committed, I think Choice and Chubb will likely end up playing their college football at some other venue.
Tennessee has made a run at Linebacker Nyles Morgan (#83) from Crete , Illinois and Defensive Tackle Thomas Holley (#84) Brooklyn, New York. Both talk favorably about Tennessee but Tennessee needs to get these prospects to campus this summer before I will believe there is legitimate interest. Holley is a very intriguing prospect having only played organized football for really less than one year and already has close to 20 offers from schools all over the country.
Tennessee is battling Mississippi State for in state linebacker Patera Wilson (#85) from Memphis, Tennessee. I think Mississippi State and Tennessee are his top two schools and the key to Tennessee landing Wilson is getting him and family to campus multiple times during the summer and fall.
I purposely didn't list cornerback Adoree Jackson (#9). Jackson is a talented football and track athlete. He has talked of visiting Tennessee but I don't see Tennessee being a serious player for Jackson. Two reasons. I don't see Jackson leaving the west coast plus as an accomplished track athlete he wants to run track in college. Tennessee's track program is frankly in shambles right now. Tennessee will not be able to land athletes like Jackson until the track program is fixed.
Also, Tennessee is trying to get involved with defensive tackle Derrick Nnadi (#34) from Virginia. However, right now, Tennessee is a long shot there.
More to come later this week.
'X'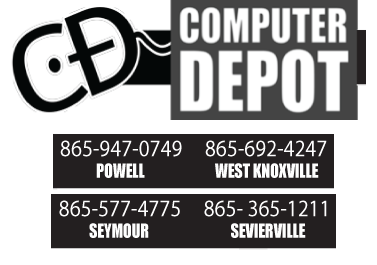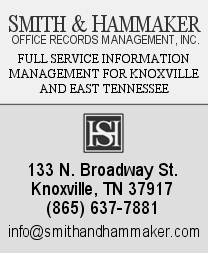 Anchored putting will be banned starting in 2016 for all USGA & Royal & Ancient events. I must say that I agree with this. It seems to me to be a complete advantage created by equipment. Putting with a 'belly putter' does not seem to require neither the same skill nor the same consistent stroke that putting with a regular putter does. We will discuss this today. Has the USGA done the right thing?
Link
NY Times: 'How about cleaning up the real issues on the PGA like drugs, slow play and phrankenclubs.'
Link
Huge layoffs at ESPN. Revenue is way up there but they are cutting jobs. Go figure.
Link
Michelle Beadle and Erin Andrews have heat.
Link
In 10 short years Paul Finebaum has gone from being a guy who used to literally make fun of SEC Media Days on the air to an official company man. I have to say I never saw this coming a decade ago. The guy is really talented and has done an incredible job breaking out of that market. What a story for the UT grad. Amazing.
Link
Fidel Goodell is talking about taking the NFL Draft out of NYCNY. Why Fidel? Why? The annual highlight is watching those losers boo the Jets first round pick. Plus the drawn out looks on the face of the audience in the late rounds. Keep the draft in NYCNY.
Link
Map of Recent Visitors @TonyBasilio.com
Miss State and Mizzou went 17 last night in the SEC Tourney. Love single elimination tournament baseball.
Link
It's only Wednesday. Yet we already have a Stone Creek Surfaces RockHead of the Week candidate right here. There's just no accounting for taste.
Link
Mike Trout is in rare baseball air. Trout is 6th player under the age of 22 to hit for cycle since 1916: Mel Ott, Cliff Heathcote, Arky Vaughan, Cesar Cedeno, A-Rod. Courtesy Katie Sharp ESPN.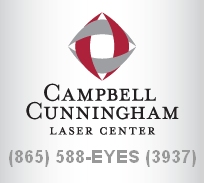 Grizz showed a lot of heart getting back into that one sided game last night. A 15-2 run to close the game and force overtime is nothing to sneeze at. But a four point loss is a loss nonetheless. Bottom line on that game is that you have to hit shots in clutch situations. Plus you have to get better shot selection down the stretch. Bayless can't shoot that ball there like that. Tip of the cap to those guys from Memphis who represented last night. They really had San Antonio rattled last night but couldn't finish it. Down 2-0 the task is to even that series up before what is the most ear-piercing crowd left in the NBA postseason.
Well, my Sixers suck so bad that they can't even get lucky in the lottery. Meanwhile Nerlins Noel is projected to be the #1 pick. He seems overrated to me.
Link
"We will have him round every night. We will serve fried chicken." Sergio on Tiger...Yes...He went THERE.
Link
Evan Mathis literally used Twitter to bully Tim Tebow over his celibacy till marriage.
Link
Check out this 3D shot of the tornado that ripped through Oklahoma Monday.
Link
2,400 homes damaged or destroyed. Look at this picture. So sad.
Link
TB
---
---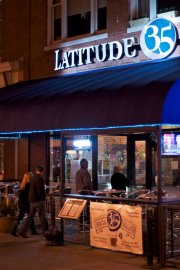 ---
---