Christian Lundy is excellent in his reporting and shares his thoughts off the top on this Tuesday.
Christian Lundy
'The Vols took care of Utah State with ease on Sunday night and the young talent stole the show.
Tight end Ethan Wolf, Right guard Jashon Robertson, defensive end Derek Barnett and kicker Aaron Medley all got the start on Sunday night. Running back Jalen Hurd, wide receiver Josh Malone and linebacker Dillon Bates had big nights as well.
Pig Howard got the scoring started for the Vols, scoring on a jet sweep on the Vols' second possession of the night after an ugly three and out on the first possession.
A.J. Johnson forced a Utah State fumble on the ensuing kickoff which was recovered by freshman safety Todd Kelly, Jr.
It took the Vols just one play to capitalize as Justin Worley hit Brendan Downs on a play action pass for a 12-yard touchdown on the next play. The Medley extra point made it 14-0.
The Vols were unable to capitalize on some good field position throughout the second quarter, but finally pushed the lead to three possessions with 1:00 to go in the first half when Aaron Medley knocked in a 36-yard field goal. Medley badly missed a 41-yard attempt early in the second quarter.
Medley barely one the Vols' starting kicking job over sophomore George Bullock.
"It was kind of a gut feeling," Tennessee head coach Butch Jones said Sunday. "It was neck-and-neck. We charted everything throughout the course of training camp, from being a specialist and pressure situations, and from about 40 yard in, (Medley) was 85 percent, so he has a very strong leg. He started a little slow, missed it, but then came right over to me and said 'I got it, Coach.' It was great to see him on the extra points. At that stage of the game, when he hit that field goal from the right hash, that was great to see because we needed that."
The quarterback battle wasn't as close. Jones named Justin Worley the Vols' starter over two weeks ago at the Vols media day. Worley made Jones' decision look like a wise one on Sunday night.
"Justin [Worley] was calm and collected and he acted like he had been there before," Jones said. "He was kind of a calming presence on the sideline. I thought our receivers, for the most part, did a good job of catching the football. They made some really good catches to extend drives and we haven't had that in the past, so it was great to see as well. Some of the quick touches, Von Pearson
makes a great play in the open field, and that's what we need to be able to do."

Pearson's touchdown came with 5:31 to go in the third quarter and put the Vols up 24-0, when he shook multiple Utah State defenders in the open field. Pearson finished with three catches for 27 yards on the night.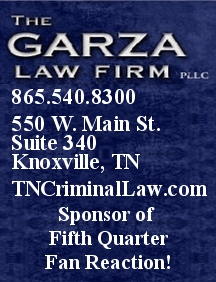 "I think tonight was a good night, to get a win, play as a whole, play as a team," Pearson said. "We just have to go back in the film room and make some corrections and be ready next week."

Pearson believes the national pundits who picked Utah State to beat the Vols added a little fuel to the fire, as did the sold out Neyland Stadium crowd.

"Of course we watched that," Pearson said. "We came into this game with a nice little edge. We have the fans on our back and we came with an edge so we were ready to go."

Hurd scored his first career touchdown on the first play of the fourth quarter when he took a screen pass from Justin Worley 15 yards for a score. Hurd made a cutback and made multiple defenders miss before finding his way in to the checkerboard.

Utah State scored its only touchdown of the game on a quick two play drive to spoil the Vols' shutout bid, but that was all they would get.

Starting running back Marlin Lane ended the scoring for the Vols as he scored from seven yards out with ten minutes left in the game to make it 38-7. That would be the final score.

Lane finished with 41 yards on eleven carries on the evening.

Tennessee will face Arkansas State at noon next Saturday in Neyland Stadium. It will be a quick turnaround for Butch Jones' team. Jones made a plea to the fan base to be as noisy next Saturday as they were on Sunday night.

"We need (the fans) at noon Saturday," Jones said Sunday. "The next evolution of this new football team is how can we handle this, put it to rest, and then come to work tomorrow with a short workweek [preparing] for a very good quality opponent, a very good football team that knows how to win in Arkansas State."

Catch Young Guns Friday's at 3pm eastern with Jon Reed and me.'

Christian'
Vols get another basketball commitment in Shembari Phillips, a 6-3 point guard out of Albany, GA. Phillips, listed as a 3 star player by most services was offered by Wichita State, Kansas State, Cincinnati, Alabama and Ole Miss. Not bad. You can win with guys like this. That's an impressive list. Keith Hatfield joined yesterday on our Fairways and Greens 19th Hole Overtime (app only) to talk about the commitment of Phillips along with Admiral Schofield. Here's a link. Start at 23 min
Link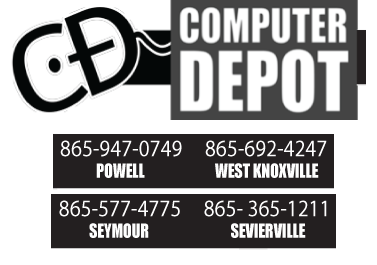 Arkansas State head coach Blake Anderson will join me off the top of the show today. If you have any pertinent questions for him or a State fan, shoot me an e-mail here at commonfan@gmail.com.
The kids from Arkansas State have had too much success for their own good. They've literally have had 5 coaches in 5 years! Jeez.
Head Coach Blake Anderson was the OC at UNC where the Heels threw up some huge #'s. Interesting choice for Ark State in as much as they've were running a bunch of triple offense last year. Anderson is installing a spread offense in Jonesboro and it's very much a work in progress.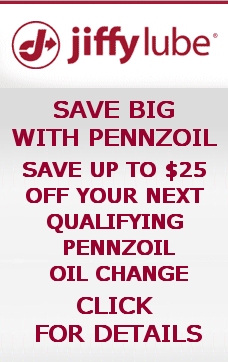 The Red Wolves are lead by spindly 5-11 QB Fredi Knighten who 19 of 29 for 219 yards with a touchdown in State's season opening win over Montana State a few days ago. Knighten was also the leading rusher in the game with 93 yards on 16 carries.
Top target on offense is Wr J.D. McKissic. Like Knighten he stands south of 6 feet at 5-11, 193 pounds. Don't sleep on this guy as the junior was first-team All-Sun Belt in 2013. McKissic averaged 122 all-purpose yards per game. He's caught 185 balls in his career. This guy can play and he's not averse to competition. You want proof? How about his day last year @ Mizzou when he had 15 catches for 117 yards. Interestingly he had a relatively quiet opener with Montana State only catching 4 passes for 83 yards.
Michael Gordon and Johnston White will share ball running back duties. White had more carries than the incumbent Gordon versus Montana State. Incidentally, the 5-11, 180 White is from Covington, TN.
Btw, kicker Luke Ferguson is pretty good. He was 3-3 in the season opener hitting twice from 20 to 29 yards and once from 48. Not bad.
Defensively Arkansas State has five all conference performers returning. In a lot of ways they are going to be more of a test for Tennessee's offense than Utah State. They have special college football players at each level of defense.
These guys won't be a pushover. In fact they are spending some serious money for their level on a stadium renovation.
Link
Arkansas State shockingly played hardball with Mizzou on a home and home. They actually turned down a buy game date in St. Louis with Mizzou in 2015. I found this interesting.
Tee Mail time...

'Tony B:

1. Ridiculous content from you this weekend. You should charge for this. It's that good.

2. Tennessee Football is clearly on the way back. This class won't just go down in Tennessee history ... it will go down in SEC history.

3. Love A.J. Johnson breaking wedges in the kickoff game, but don't want to gamble with that for very long. The improvement of this defense is outstanding, and we don't need to lose AJJ on a special teams play.

4. I have yet to fall in love with a QB Read-Option offense with a QB who only makes yards running when he shocks the defense with a keeper. I believe this running game is impeded more by the scheme than by the blocking and RBs.

5. Way too many pass interference calls in college FB this weekend. Great example is the call on the sideline on Coleman. Keeton threw up a prayer that curved back into the field of play. The Utah State WR had no chance of catching it even if he had a net. Terrible call.

Orange Throat'
OT: I'll take your points in order.
1. Not a bad idea. Thanks. Spread the word! My intention is to NEVER go to a pay model with anything related to this site. I praise God for the wonderful advertisers that make this possible.
2. No doubt! Saturday was a celebration. Pre game rain washed the remnants of Dooley away. I thought I saw one of Dooley's lame excuses going down the drain outside of Gate 21 at kickoff
3. Agree. Playing AJ on kick coverage full time seems excessive for a player of his output. Let the front line younger guys cut their teeth there. Loved seeing Dillon Bates tearing it up on special teams. His father became a LEGEND in Dallas off his special teams play. No joke.
4. Worley just doesn't look athletic in that offense. He looks more comfortable but not athletic. As for scheme vs RB ability, you sound like Jerry Colquitt. He wants to see more quick hitting stuff.
5. If you think f-ball in college is bad, wait till the NFL kicks off on Sunday. If they call games the way they did in the pre-season, games will take 4 hours. And that's no joke!
Jon Reed was feeling like an easy bowl bid in the pre-season. He seems pretty jacked up today.
Jon Reed
'Sunday's dismantling of Utah State was the biggest win in Butch Jones' tenure.
You heard (read) me.
Despite the experts in Vegas, professionals in national media, and the Texas Rattlesnake Stone Cold Steve Austin picking against the Tennessee, the 38-7 victory wasn't an upset; it was a statement.
Utah State and Tennessee play ten times? The Vols win 9….. at least.
Forget the opponent. All offseason, people hyped up the Aggies as a formidable foe. Chuckie Keeton was a Heisman contender, who, according to his coach, has been completely healthy for months. He would exploit Tennessee's defense, and Tennessee's offense wouldn't be good enough to keep up with him.
Of course, in the ashes of the demolition, the narrative has shifted to "it was just Utah State. No Mountain West team should ever compete with a SEC team." In reality, people weren't picking Utah State as much as they were just picking against Tennessee.
Don't get me wrong. Picking against Tennessee has been a lucrative side over the past years.
That's why Sunday's win was bigger than South Carolina.
Even Stevie Wonder, who may or may not really be blind, would have been able to notice the difference in athletes on the field (Stevie would've been able to hear the pads hitting, by the way). A national audience saw that Tennessee has the athletes it needs to compete. The guys in the orange jerseys were finally fast again.
Justin Worley played the most complete game of his career, but it is a performance that Butch Jones is going to need for the rest of the season. Utah State's team weakness was their secondary, whereas Arkansas State is led by theirs. Still, it was clear that his wide receivers are going to be good enough to make plays this season.
The offensive line may not be. 38-7 was an impressive final score, but without struggles up front, it would have been much worse. And that was before starting Tackle Jacob Gilliam was injured. The offensive line must be cohesive and work more as a unit than individuals, so it has been expected that there would be growing pains early in the season, but, for Team 117+1 to reach its potential, the growing needs to happen soon.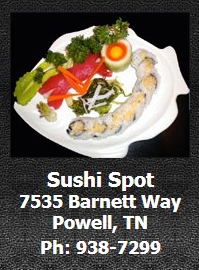 The third major preseason concern was the defensive line. Those concerns should be eased. True Freshman Derek Barnett did not look like a true freshman. He is the most talented lineman that Tennessee has had in years, regardless of class. The bigger, 2014 version of Jordan Williams and Danny O'Brien didn't look like a liability at tackle, yet. Still, Utah State's offensive line isn't near the quality of upper-echelon SEC teams. However, I'm still 100% confident in my preseason stance that the defensive line will be better this season than they were in 2013.
AJ Johnson and Cam Sutton are All-SEC caliber. I feel confident in saying that. Johnson will have to be good again next week containing Red Wolf QB FrediKnighten. I also feel confident in saying that Justin Worley will not outrush Knighten as he did Keeton. He had 93 yards on 16 carries, so you may want to hold out on the "Tennessee can finally stop a dual-threat quarterback" talk.
Arkansas State doesn't have the talent that Tennessee does. The point spread reflects that as the home team has been set as 17 point favorites. But this team has won three straight Sun Belt Championships despite having five head coaches in five years. If you include bowl games, the Red Wolves have had eight coaches over a 41-game span; Vol fans can appreciate that.
How will these young Vols handle their first taste of success? Is the East really as wide open (outside of Georgia) as it appeared? Week 2 will reveal more of the story of 2014.
Young Guns with me and Christian Lundy airs Friday's following Keith Hatfield's 'Show Cause' here at Tonybasilio.com and on your Tony B app for android and I-phone.
The aforementioned Keith Hatfield is up next with Today's Hatfield IX replete with observations from the football weekend that was.
Hatfield's Nine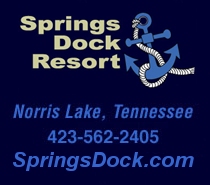 'We finally have actual results to discuss. Plenty of intriguing story lines out of weekend one.
1. Lane Kiffin should tell Nick Saban the offense isn't the problem. The Tide must improve immensely on defense to chase a title.
2. Florida State looked vulnerable. They appeared to be very complacent.
3. LSU's Houdini act helped the SEC maintain its air of superiority. Great win for the league.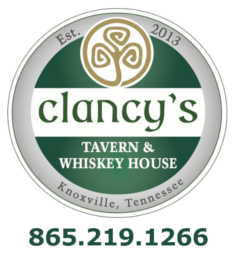 4. Auburn will be an interesting team to watch. It's hard to envision them being as fortunate as they were last season.
5. Kentucky looked like a real football team. That is a testament to their coaching staff.
6. The under the radar game in week two is Texas - San Antonio against Arizona in the Alamodome. It will be interesting to see if the Roadrunners can stay with Rich Rod's squad.
7. The level of talent at Tennessee is now close to where it needs to be. This freshman class will be remembered like the Carl Pickens group.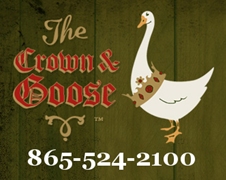 8. The improved speed on defense is the main upgrade. There weren't near as many open receivers and untouched backs as we've seen the previous two seasons.
9. The objective now is to replicate that performance against Arkansas State. Two impressive wins would send the team into Norman with the confidence necessary to compete.
Catch you Friday on Show Cause Friday's from 1-3 here at tonybasilio.com and at WLAF AM and FM in Lafollette.
Keith'

More Tee Mail. This is pretty astute and obviously above my pay grade.

'How can the stats for only 56:26 of possession time between the two teams? That's over 4 minutes of unaccounted time.

Sincerely,
Steve Parker'
That's a great question. Could it be that the statistician responsible was as communications major at UT? He or she adds like I do.
Some SEC links from espn.com
Link
A&M goes from unranked to #3? Nice system.
Link
RIP Jimi Jamison of Survivor. Great pop/rock lead singer. Died at home in Memphis.
Link
Wed in this blog. More thoughts on Ark State, Vol Colonel returns and Vandy Joe speaks after the embarrassing loss to Temple.
Final Note: As former Vol great AW Davis continues to recover from cancer surgery, we've decided to collect cards/letters for him. It would be great if you would shoot him a get well soon card to let him know we're thinking of him. AW is a great man! Great Volunteer too.
Send to Tony Basilio Show PO Box 26011, Knoxville, TN 37912
Enjoy your Tuesday.
Tony