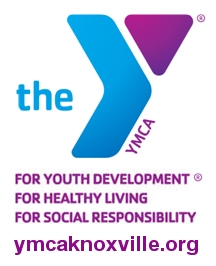 'Random musings as we enter a glorious football weekend in Knoxville ... glorious because these are precious and we live in the greatest community in the country:
THE ELEPHANT (CROWDER) IN THE ROOM:
After talking to a lot of people, i believe something happened between Butch Jones and Mack Crowder in a practice setting in August, but I don't believe it rises to the level of abuse.
Our chancellor made a comment yesterday in support of Butch, and despite some internet claims, there doesn't appear to be anything on video that supports the idea our HC stepped over the line.
Now, does our coach cuss like a merchant marine sailor? Absolutely. He is rough on players. He is wound tighter than a Nik Wallenda line between buildings in Manhattan. There will probably be others that try to pile on, with Butch struggling through a disappointing season, especially former players.
I was struck that Crowder came out of social media silence yesterday with a general statement of support for his team, but did not put the issue to rest. That tells me somebody in his camp thinks this situation can be leveraged for more playing time or a financial gain from Jones and/or the University. If Crowder truly is a VFL and thinks this head coach is a menace to current and future Volunteers, he should say so. If not, he should say nothing inappropriate happened. Am I wrong here, Tony?
Only Vol fans of Beano's vintage will remember the story of the Snail Darter in the 1970s controversy around Tellico Dam and a species that was supposedly going to be endangered. Well, the contemporary version of an endangered species in these parts is something called a Fullback. Hope you noticed that Arkansas used a 6-1, 249-pound version of this species in an antiquated thing called the I-formation in its winning touchdown play. His name was Kendrick Jackson.
We used to have these things around Knoxville, but current coaching philosophy doesn't see the need. Big tight ends who actually block seem to have also been outlawed on the UT campus and they were in evidence on the Razorback side.
GLASS HALF FULL:
Tony, I love buying a stock with good fundamentals when nobody seems to want it. This Tennessee team still has talent. Jalen Hurd is special. Alvin Kamara is waiting to break out. We know Josh Dobbs can run it in certain situations. These receivers can't possibly be this bad, can they? Same with our defense. This team should rally around it's embattled head coach. Georgia looked terrible against Alabama. We always seem to play Georgia tough, even in this "Lost Decade."
GLASS HALF EMPTY:
This Tennessee team is going in the wrong direction. We won't get the passing game going against good defenses with Dobbs at QB, and we can't beat a good team without it. There is inexplicable dysfunction on this Tennessee defensive staff and obvious youth and talent problems at certain positions.
PREDICTION (5-1 ATS):
The contrarian view, which often wins, would tell you that Tennessee is primed for a big game and I think we will show up with a loose, hungry team in this game. However,
i can't shake the fact our defense is playing so poorly and unless Benny Hinn intervenes with Curt Maggitt, i don't see relief anytime soon. If you're placing a friendly wager, i would say a small bet on the under of 60 and I wouldn't touch the spread, although I think Georgia probably covers the -3. Something like 34-24, Dogs.
Orange Throat'