'Butch Jones: Successes, Failures & Equivalencies To Cuonzo Martin:
With the Florida debacle behind us, lets delve deeper into Butch Jones and his tenure here at Tennessee. Itís no secret that when Jones arrived in Knoxville the cabinet was extremely bare. There were depth issues throughout the roster, but both offensive and defensive lines stick out to me as areas where depth was especially an issue. I remember watching Dooley-era teams get blown past as Tennesseeís team speed had seemingly vanished.
Make no mistake, Mike Rowe could have made a TV show out of cleaning up the mess that Jones and his staff inherited.
With the aforementioned dearth of talent in mind, I refuse to act as if Jones hasnít been good for this program. Aside from some unnecessary press conference rhetoric, Jones has represented this program in a very professional manner.
On the field, Jones and his ever-changing staff have managed to bring Tennessee Football back to something resembling relevance.
In case you may have forgotten, last season ESPNís College Gameday showed up to three of the Volsí first six football games.
Tennessee has become a more attractive program to television programmers, in part because of Jonesí ability to consistently finish among the nation's best in recruiting rankings. Itís simple, teams with more talent are usually more fun to watch. In those three games, Tennessee beat Virginia Tech and Florida before falling in double overtime to Texas A&M.
I canít list positives without mentioning the Florida game, circa 2016. I donít know that in the rest of my sports-watching days Iíll ever forget that day.
I was in fifth grade the last time the Vols had beaten the Gators, and it took them until my final, and fifth year of college to do it again. Down early, that game looked as if it was going to be another disappointment. However, with the help of Jones, his staff, and some playmakers on the field the Vols were able to score 38 unanswered points en route to a streak-ending victory that Tennessee fans will remember for years to come.
However, itís not all sunshine and roses. I donít need to remind folks about the disappointment that has consumed many Vol fans. While last season the Vols started off 5-0, Jonesí team finished the regular season just 8-4, before a bowl win over Nebraska capped off the 2016-2017 season.
If one disappointing season was Jonesí only misstep, fans would likely still be heavily in his corner. The problem is, 2016 was far from the first time during Jonesí tenure that the Vols let an opportunity slip away.

In 2015, Tennessee let a tremendous opportunity slip away as they had Bob Stoopsí Oklahoma team on the ropes. That game ended in disappointment as coaching decisions were questioned and the Vols were ultimately defeated in overtime.
The Sooners, which looked at that time like a team whose season could go either way, helped use that game as a launching pad to go 11-2 as they finished the season ranked number five in the nation. All the while, Tennessee fans looked around with thoughts of, what if?
Then came this past Saturday. Tennessee, once again, seemed as if they had the better team. It was clear going into the game that Floridaís offense wasnít great. A shaky at best QB situation was just one reason for Tennessee fans to be hopeful. Tennessee finally broke the Gatorsí winning streak after scoring 38 unanswered points in Knoxville last season. So, it would seem as if the monkey was off the backs of players and coaches alike. Perhaps this was a chance for the Vols to build a little streak of their own. After lining up in the shotgun near the goal line, throwing an interception near the goal line, and oh yeah, not using simply turning around and handing the ball to what appeared to be the best player on the field, Jonesí offense failed time after time to capitalize on chances they had to get into the end zone against Florida. Even after all of that nonsense, Jones and his team found themselves with a chance to send the game to overtime. Florida was on their side of midfield and the Volsí defense just needed to hold for one more play to make that happen. The rest is history. Tennesseeís defense let Floridaís wide receiver get behind them, turning what should have been at best a Hail Mary, essentially into nothing more than a long pass. That long pass was good enough to win the game and send Volunteer fans roughly 545 miles back to Knoxville disappointed.....yet again.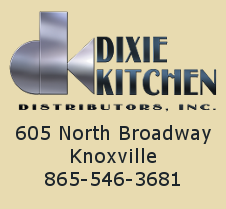 By now youíre probably wondering how any of this relates to Cuonzo Martin. Well, where should I begin?
Cuonzo Martin coached Tennessee basketball from the 2011-2012 season through the 2013-2014 season. While Butch is now in his fifth season in Knoxville, there are still several uncanny similarities between the two coaches.
Martin and Jones both put out teams with very good talent levels. Jones has had a lot of success on the recruiting trail, even finishing inside the top five nationally for the 2015 class. Martin also had a talented team. In his final year on the hill, Martinís team had three eventual NBA players on the roster. Jordan McRae, Jarnell Stokes, and eventual Eastern Conference Rookie of the Month Josh Richardson all played on the team that Martin took to the Sweet 16.
I've addressed Butch Jones and how his teams havenít always played to their potential. There have been several games and seasons where fans felt like the Vols could have and should have been much better. Martinís teams may not have had the recruiting hype that Jonesí teams have had, but itís also no secret that in basketball you donít have to recruit as many studs to have a good team. If youíre confused about what I mean, let me explain.
In football, a coach can recruit a good quarterback and a five star running back. However, if those players donít have a talented line that has experience, they likely wonít shine to their potential. On defense, the same could be said about the linebacker position. If a five star linebacker needs a year or two to bulk up, he may be looked at as overrated because he wasnít ready to play immediately. If he plays, but no one from his defensive line can absorb a block, heís never going to put up the numbers that he should. In basketball, however, things are a bit different. While strength is extremely important in both sports, a skinnier, lankier player can have great success immediately. Do I need to bring up Kevin Durant at Texas? Another difference is that if you have, say a Kevin Durant or some elite player on a basketball team, they can make a huge difference in wins and losses, even if they have little to no help around them. You can look at a guy like Adrian Peterson and see that if you donít have a solid team to support, in football, it doesnít matter how good one superstar is.
While Martin may not have recruited at the same level from a rankings standpoint, he had three eventual NBA players on one roster. With that in mind, itís hard for me to defend the regular season that Martinís squad had in 2013-2014.
Martinís teams struggled at times, just as Jonesí teams have. In his first season, with a roster that had Bruce Pearlís fingerprints all over it, Martin led the Vols to a 19 win season, but they failed to make the tournament. The following year the Vols only improved their win total by one, as their season was ended at home in a first round NIT loss to Mercer.
There were some high points for Martinís teams though, just as there have been for Butch Jones and his staff. Cuonzo Martinís teams seemed to fight hard for their coach, just as Jonesí teams do despite debacles. Martinís teams were typically very good on the defensive end. And, for those who enjoy a slow it down, defensive mindset, Martinís teams would have been pretty enjoyable to watch.
In Martinís final season at Tennessee, the Vols looked to be heading nowhere fast. The team had a lot of talent and everyone around Knoxville knew that. Since the talent level increased, expectations began to rise for the basketball program, just as they have with the football program under Jones. And, just like Jonesí teams to this point, the Martin-lead Vols were simply not living up to those expectations. They werenít playing to the level that they were capable of playing at.
Martinís team, towards the end of the 2013-2014 season, finally found the spark that they needed. The team used the negativity from the fan base and rallied to eventually win enough games to get in to the NCAA Tournamentís Play-In Game.
Iíll repeat, they rallied to eventually win enough games to get into the NCAA Tournamentís Play-In Game. Essentially what that means is, the Vols were about one turnover away from the NIT.

Martin and his staff put together successful game plans that led to victory. A controversial call near the end of their Sweet 16 game against Michigan frustrated fans, as Martin and his staff were minutes away from potentially reaching as far as any coach or team in program history had goneÖthe Elite 8.
There certainly are a lot of similarities between Cuonzo Martin and Butch Jones as it relates to their time on Rocky Top. Even so, not everything is the same.
Many in the national media commented on the situation when Martin up and left for California. Most comments and articles I read at the time had some validity to them. Was Martin underappreciated at times during his stay in Knoxville? Sure, but Tennessee fans werenít totally in the wrong by being critical of his teams either. We could debate all day about how good or bad of a job Martin did while he was here, but Iíll avoid that. Instead, Iíd ask one simple question.

Why was it, that when fans got onto Martin about his team underperforming, there was a narrative nationally that it had to do, in part with his race? However, as Jonesí football teams have underachieved I havenít heard any of this come up. Fans I know are frustrated with what seems to them to be a double standard. Itís hard for Tennessee fans to understand how when one coach underachieves for a large portion of the season, theyíre ridiculed for getting upset and calling them out. However, there has been a lot less talk with fans this go around as they have been equally, if not more outspoken about their frustrations with Jones.

The fact of the matter is that Butch Jones, in my opinion is a huge flight risk at the end of this season. If this, down the road potential scenario were to play out, I think itíd be a situation that both sides would be OK with. Cuonzo Martin bolted for California at the conclusion of his third season, and if Jones can get through this season with eight, or somehow nine wins, I think the possibility is very likely that Jones would look to get out. Thatís a big if though, as right now Jonesí and staff still have a long way to go before the end of the season.
Vols fans are passionate, and Iíd encourage them to never lose that passion, for passion is what makes this place so special on Saturday afternoons in the fall.
Until Next Time,
Go Vols!
Ales Myers (@AlexMyersTV)'