Droid
|
iPhone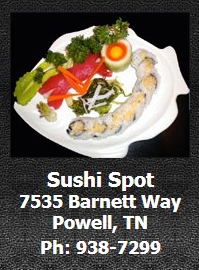 Offensive line has been an adventure in the Butch Jones era. Never a dull moment. Mack Crowder had his moment on Monday after being demoted to second team in the initial depth chart. Crowder took an unexcused day off from practice on Monday while apparently stewing over his demotion. He did return to team activities yesterday. We were discussing this in real time yesterday as I confirmed it and I was proud of Beano and his reaction to this. 'Here's a guy that's been a good soldier since he's been here. He's been a team leader and he's done whatever the coaches have asked of him. He's entitled to a mistake. Butch Jones and the team should take him back with open arms with the understanding that this was a one shot deal.' Well played Beano and right on Coach Jones and Tennessee. As I said yesterday in this spot, Coleman Thomas is more talented and talent usually wins out. Then again, we're talking about Tennessee's offensive line so you know Mac Crowder will be called on at some point this year. Never a dull moment.
Is Mike Debord cryptically referencing the events with Crowder of the past 24 hours plus the drama surrounding a couple of other unhappy offensive linemen of the past week and a half at UT?
Link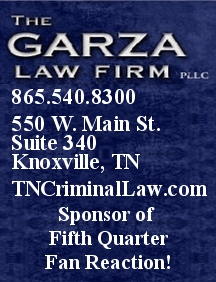 Yesterday also brought some discussion on the arrest of Andrew Butcher. No offense but that's the most insane thing I can ever remember a UT football player doing in my two plus decades of doing this every day. A severely inebriated guy walking in the shoulder of a high speed highway is a recipe for disaster. When you think about it, he's really lucky he wasn't hurt, or worse. Let's hope he learns from it. And you know if you listen to me that I keep it real. I never pretend that I didn't drink or smoke dope therefore I don't stand in judgment of that sort of thing. I do stand in judgment of violent crimes and pure goofiness. Walking while drunk on the side of I-40 is beyond goofy. Even in my craziest of days, this wouldn't have crossed my mind. How about you? Here's the Butcher story if you missed it.
Link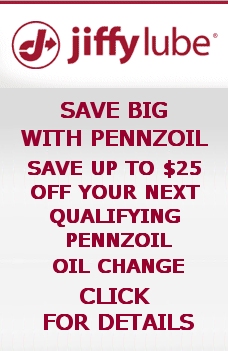 Apparently the drama even extends into the ranks of the committed.
Link
I took some chiding a few days ago for taking on fans that engage recruits in social media. This twitter trail from Dorian Banks speaks for itself. We have some serious brain donors in this fan base. What would possess a person to engage a young person in this manner. Now, it should be pointed out that some handle the news on Dorian Banks with class while others lash out at him. The worst part about the way Banks was treated is that some of our genius fans completely misread this situation. Banks obviously was told to look elsewhere. Stevie Wonder could see that from a mile away. Great job geniuses. We celebrate you today!!!
Link
UT DC Jancek talks MLB.
Link
Is it really coming to this for colleges trying to put fannies in the seats?
Link
Heads up SEC on CBS viewer. CBS will stream all its SEC games through its app CBS Sports. Also you will get unique camera angles with this as well. What a great feature.

'Tony,

long time fan. I disagree with your assessment on the game in Nashville. That game is way for us to broaden the reach of our team/brand - further into Middle/Western TN, and to play Defense against so many programs that have made inroads into what is going to end up being a great state for recruiting down the road. In this day and age, you have to do different things to appeal to a broader base. That game would probably be at 90% if played in Knoxville. However you need to bring new fans into the fold. Plus - now Memphisonians cannot complain about the Universitys lack of attention to their part of the state, and conversely - Ole Miss, Memphis, Miss St, and Alabamas attention there. (I only include Ole Miss sparingly, because we all know that Brother Freeze is not only recruiting, but also spreading the word, and good scripture as well. Can I get an Amen, Brother Freeze?

Brad'
Brad: We can agree to disagree. My main point is that the University of Tennessee shouldn't need to play anywhere in the state of Tennessee but in Knoxville and pretty much be able to land any recruit they want in the Volunteer state. That's the main point I'm trying to convey. Plus playing any would be home game away from Knoxville is a disservice to our fans. And I will take exception to your point about the game being 90% sold if played in Knoxville. The game is 85% sold and it's in Nashville with tickets at a premium price at face. If the game was played in Knoxville with thousands of $35 tickets, it would be a HARD SELLOUT! I'll always believe this. That said, I do appreciate your passion and you reaching out to me on the e-mail. It matters to me that you're there. Plus the shot a Freeze is appreciated. Remember he will promise you heaven while he cheats like hell. It's the Ole Miss way. Keep it up Brad!
This is right up there with Arian Foster bursting onto the scenes as an undrafted free agent with the Texans. Matt Darr has won the punting job with the Miami Dolphins! Did anything that Darr did here in Knoxville point to him being an NFL punter? Wow. Good for him. Dreams come true. I can think of a whole lot worse occupations than punting for the Miami Dolphins in that climate. Good for Matt Darr.
Link
Little O's updated blog features a great scouting report on Jarrett Guarantano.
Link
ROLL TIDE!!!!
Link
Modern Day Babylon lives!
Link
Sheesh...USC has drama befitting of Hollywood.
Link
This doesn't look good.
Link
Link
Golf analyst David Feherty done at CBS.
Link
As you read this today there are approximately 9,000 tickets left for UT/BGSU in Nashville. That's one hell of a crowd when you consider that Bowling Green is expected to literally bring somewhere around 300-400 people.
Tony