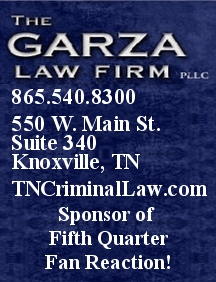 Got to feel great if you're a Royals fan today. A rousing 10-0 win last night in game 6 sets up the brawl for it all tonight in KC! The home team has won the previous 9 World Series game 7's. It's absurd that the All Star Game has helped determine the fate of both of these teams heading into tonight. As we say in these parts, it is what it is. San Fran is in trouble. Tim Hudson starts for San Fran but it will fall to the young ace at some point. If Bumgarner can get it done tonight, he needs to open his jersey post game and fly out of there. The 82 Cardinals are the last team to lose by 10 or more runs yet win game 7 of the World Series. Tonight's winner will bring a great story line either way. If San Fran wins that will give them 3 World Series Titles in 5 years. That's only happened 5 times in MLB history. If KC wins, David fells all the Goliath's. This is never a bad thing. I'll take the Royals by a count of 4-2 tonight in game 7. Viva David!!!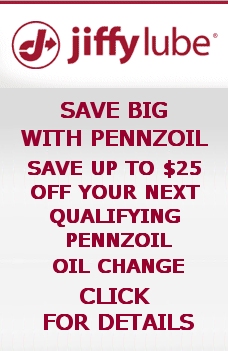 Whatever floats your boat. If you think Michigan will seriously consider Butch Jones for their pending opening, more power to you. Bottom line is he's not accomplished enough for that job. They would have to get a good 10 candidates deep before they get to him. Firstly he's a Rich Rod guy and they HATE Rich Rod there. Secondly he's married to the spread offense. They've had enough of the spread at Michigan. Plus he's not a winner that the high major level. Butch would be just as much as a gamble as Brady Hoke at this point in time. I'm sure it's fun for national media types to throw around idle speculation and I'm glad that they think he would like to be considered, it's just he won't. Butch Jones isn't getting the Michigan job. It isn't going to happen. I get that he's from there and that he sounds great at a press conference. There's also a tie to a semi key player in the Michigan AD, Mike DeBord who would be an ally for Jones should he desire to get involved. DeBord is a former Head Coach at Central Michigan that gave Butch Jones his first opportunity as a coordinator. DeBord was hired last year at Michigan where he's currently the AD over Olympic Sports. Last time I checked this doesn't include football.
Here's DeBord's resume.
Link
You will see how he crossed paths with Butch Jones here.
Link
Meanwhile Butch Jones shot down this report last night.
Link
Link
Bottom line is that he may be interested but Michigan would have to get through several candidates to get to him.
Meanwhile Dave Brandon is trying to get through at Michigan.
Link
It Patrick Brown is right, Tennessee seems fixed on getting Brett Kendrick off the field despite the fact that the line had easily it's best night of the season against Alabama. If I'm Butch Jones, I don't change a damn thing with that offense from Saturday night. Not one damn thing.
Link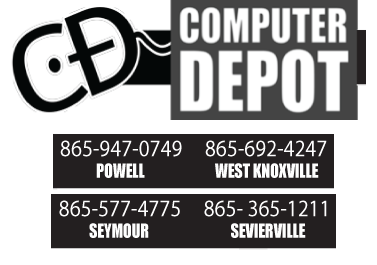 'X', presented by Smoothie King, returns today wondering what's going in with UT's running back recruiting. Barney Bussey received an offer from the Vols last night. I will discuss this today with Sean Sinclair who brainstormed with 'X' on this article.
'X' Says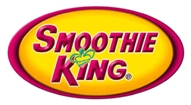 Something is going on with Tennessee's running back recruiting. You know me. I'm the black helicopter guy but I am not so sure anything nefarious is going on here.
I honestly think after a year and half of play in the SEC Butch Jones is realizing you need 4 if not more game ready backs to make it through the grind of an SEC season. Quite frankly Tennessee has a ways to go in that regard.
Look at the depth chart. Tennessee started with 5 scholarship running backs.
Jalen Hurd looks to be every bit what we thought he would be and will only get better. Treyvon Paulk a highly touted back from Georgia is no longer part of the team. To be honest, the jury is still out on where Derrell Scott fits in the backfield rotation but it is unfair to completely write him off. Devrin Young is injured and not available and Marlin Lane is doing his best to play through a number of nagging injuries. So after this season we have Jalen Hurd who himself as missed time with injury and Scott and walk ons.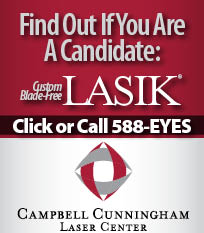 Tennessee has two running backs committed in the 2015 class. Alvin Kamara at Hutchinson Junior College who is arguably the top JUCO running back in this cycle and Rocky Reid a high schooler from North Carolina who committed to Tennessee early and now Wisconsin and Georgia are coming after him hard. No doubt Kamara is a great fit for this offense. The former Alabama running back is putting up some very impressive numbers at Hutchinson. He will be on campus in January and will be expected to contribute early next season. Reid is a bit different type of back. He is a bigger back and will surprise you with his speed. He plays in a very competitive conference in North Carolina and the opposition rarely slow him down.
In addition to the two committed backs, this staff is actively recruiting 4 or 5 other running backs. The kids they are recruiting are not complimentary type backs. These kids are top line difference making types of backs.
Bryce Love and Johnny Frasier both from North Carolina are arguably the top two backs in North Carolina. Love is a dynamic speed guy. Frasier, a Florida State commitment, is a three down back who most analysts believe is one of the top talents in the country.
I don't think Frasier winds up at Florida State but the in state Carolina schools have a slight lead over Tennessee in my opinion.
Right now, I think Tennessee is the leader for Love.
Bussey is has 20 to 25 offers and is currently committed to Nebraska. Bussey has a committable offer from Tennessee.
Honestly I am glad I'm not making the call on which running backs are takes and which one Tennessee has to pass on. These guys are all really close and could go either way potentially.
I think Tennessee takes 3 running backs in 2015 because you need them in this league. If it is me and Bussey wants to come lay for you. I personally have award time turning him away. Of course, I would say the same thing about most of the kids mentioned here.
'X'
Great stuff X!! Is that Bussey kid kin to Memphis Showboat great Barney Bussey? If he is, I want that kid!!! That's what I'm screamin'!!!
Keith Hatfield returns with today's Hatfield IX. He's the man!
Hatfield's Nine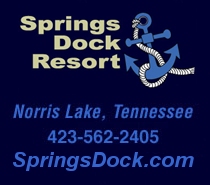 'Tony,
Let the playoff rankings fallout begin. Expect this type of hysteria from now until the field of four is actually set.
1. Butch Jones is certainly keeping the Tennessee fan base on its toes with his comments about the quarterback position. It is, however, hard for me to imagine Joshua Dobbs doesn't get first crack at things Saturday night.
2. Steve Spurrier gets at least one more chance to torture the Big Orange faithful. A loss would put the Vols squarely on the razor's edge in their pursuit of a bowl.
3. It sure looks a lot like the selection committee for the inaugural college football playoff understands the value of hype. Placing Auburn ahead of Alabama alone will draw enough heat to melt an ice cap.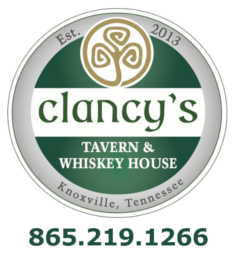 4. Roy Williams should simply be quiet and quit embarrassing himself and North Carolina. Just admit you were willfully blind and sacrificed UNC's reputation for the services of guys like Rashad McCants.
5. I'm glad to read that Mark Emmert is "troubled" by the Wainstain Report. If it were UTEP instead of UNC, he would demand the school itself be burned to the ground.
6. No matter how talented a prospect is, there comes a time when the peripheral nonsense surrounding him makes his recruitment more trouble than it is worth. Skal Labisierre moved into that territory this week.
7. Nik Vucevic and Tobias Harris are a really solid young frontcourt duo. Orlando would do well to make sure they get them both signed long term at the earliest opportunity.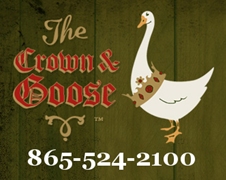 8. There is simply nothing better on television than the 30 For 30 series. Last night's edition with Brian Bosworth is the quality of work all directors should aspire to produce.
9. The greatest two words in sports are Game Seven. They are even greater when associated with the World Series.
Keith'

Tee Mail:
Tony:

I read with great interest your take on the Pereira article BLASTING the SEC! As long as that Bastard Slive is in Birmingham nobody will get a fair shake except Auburn and Alabama. Glad Mike Perreira calling out the corrupt bastards. Let's call an ace and ace and a spade. Though Mike Slive is neither of these, he's a corrupt customer and he's not fooling me. Keep telling the truth and we'll keep it rolling down I-75.

Doug in Chatty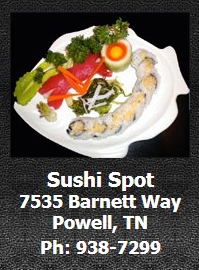 Huge loss for Bama. Cam Robinson out for at least two games.
Link
It's way too soon to start looking at who's in the potential playoff. Still it's comical to consider the reaction from the Bammers when they were 6th last night in first unveiling of that poll! Classic! What happens if everybody in the SEC West that can play finishes with one loss? I'm talking about Bama, Miss State and Auburn? Of course this is nearly impossible as they will all be playing each other. How great will that final weekend be if these teams can hold serve down the stretch? Going to be a terrific final month of the season. The Bammers have to be pissed that they didn't see their name up there last night. Hope it continues. Don't think it will but I hope it does because they get on my last nerve in the Nick Saban era. Bama under him his obnoxious to the higher power. These pairings are likely to change (perhaps greatly) down the stretch.
Link
Link
Danny Sheridan is KING BAMMER! You just knew he would have Alabama as his co-favorite to win it all.
Link
Missing Bronco's fan is safe and sound.
Link
Now, could somebody please locate the Philadelphia Eagles red zone offense.
RIP Oscar Taveras.
Link
Final thought: Reed Carringer tweeted out that Jacob Gilliam played 83 snaps on a torn ACL against Alabama. Think about it!!
Tony