Vol Colonel leads off today's installment in style. He's really excited about what he's seen and hearing about your 2015 UT football team. Lots of great stuff in here from VC!
Vol Colonel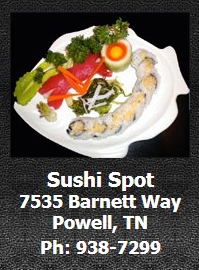 Our Tennessee Volunteers will close out spring practice this Saturday with the Orange and White game. Today we'll take a broad spectrum look at what's been going on this spring and get you set up for Saturday's spring finale.
One of the biggest challenges for the coaches this spring has been trying to identify and find the right personnel to fill out the
offensive line
.
I'm going to be perfectly honest with you. I don't think they have any more answers now, than they had before spring practice even started, Now, don't take that the wrong way, it's not like they were going to announce the starting O-Line this spring to begin with. I think we're going to be fine across the offensive line, it's just a matter of getting the right guy's at the right positions.
I know there have been some reports that Dontavius Blair is making strides and doing much better, but I really have my doubts about this guy. His footwork is below average, he doesn't use his legs well, his skill set doesn't say SEC offensive lineman to me. He drove LaTroy Lewis into the ground last week in the circle of life drill and ever since then, I've noticed he's getting mentioned as a guy who is improving. I really hope he makes me eat my words, but I'll have to see it on the field in a real game before I'm buying in.
Brett Kendrick
.
Some people want to make it like Kendrick has come out of nowhere. Heck, I thought Kendrick was very solid last year,
especially in the latter half of the season. Brett has got bigger, stronger and certainly from what I've heard, he seems to be a lot more confident in his game and abilities.
Kendrick is getting the reps at RT, but I tell ya what, if I'm Mahoney and DeBord, I'd take a long hard look at him at LT this summer, especially if Blair can't cut the muster. He started a game last year at LT. I just don't see Kyler Kerbyson as my starting left tackle. I think Kerbyson can handle the LT spot, he's just better suited inside playing guard.
Here's the bottom line for me. I think we have the horses to get the job done this season on the offensive line. I can sit here and we can go over position battles until we're blue in the face. Y'all can read that anywhere. Let's just cut to the mustard and I'll tell ya what I really think.
On
Josh Dobbs
.
Get ready to see something special. Mark this down and you revisit me come December. Joshua Dobbs is going to have one of the best seasons at Quarterback in the history of Tennessee Football! This offense was made for this kid. He's bigger, stronger and above all else, he's a winner.
The Dormady kid has had a good spring. He's picking up the offense well and he really has a nice arm. In talking to people in and around the program, the early word on this kid is really good.
Everyone tells me he looks really mature for a kid going through his first spring of big time college football.
Jauan Jennings
looks like a really good football player. My guys tell me he's going to be really good player here at Tennessee,
but expect him to find another position, possibly as early as this summer.
Dr. Sean Sinclair brought up a point on the show Wednesday about Zach Azzanni, where he wondered when Azzanni was going to have our receivers living up to their billing.
I thought about this yesterday afternoon and I've got a few thoughts on this.
Part of me agrees with Sean that our receivers haven't lived up to their hype and maybe haven't developed into the playmakers we thought they would be. There's also a part of me that says, these guys haven't exactly had the most stable situation at QB in getting them the ball. Before Dobbs got into the line-up, you had Worley throwing the ball around. The coaches never had enough faith in him to open up the offense. Even had they, it's not like he was going to toss the ball around the park like Peyton. I think it's a little of both.
This year will be the tell on Azzanni and these receivers. I think they're going to benefit from having a full season with Dobbs at the helm. Not only that, with our running game being what it's going to be, I think this will set up a lot of opportunities to throw the football a little bit and keep opposing defenses off balance.
Great point by Sean. I think we'll know the answer after this season.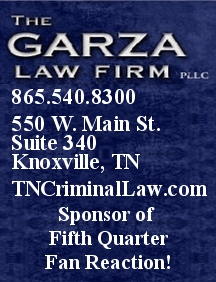 Speaking of that running game and all it's going to be.
Alvin Kamara
has been
killing it this spring
.
Hurd and Kamara have a chance to be one of the best duo's in not only in the SEC, but in the entire country.
The only problem I see with our running backs is depth. John Kelly will be here this summer and certainly that's going to help. It's just a must the RB's stay healthy, we can't afford injuries in this department.
Over on
defense
, the
biggest problem
I see is
filling out the LB spots
.
Jalen Reeves-Maybin is a lock
and after that, things are really wide open. I know
everyone seems to count out Kenny Bynum when it comes to getting A.J Johnson's old spot
, but I wouldn't count him out just yet. He started in the Taxslayer Bowl and he's kept that spot over the spring. These spots will come together this August. These
young linebackers we have are very talented. Bates, Kirkland, Gavin Bryant, they'll all see playing time.
Shy Tuttle
has been impressive this spring. You can
go ahead and pencil him into the two-deep on the D-Line. He's taken off a lot of bad weight since arriving on campus and all I hear is how fast and how great he is with the feet for being such a big guy. Pretty powerful big fella too.
Rashaan Gaulden
is another guy who has had an impressive spring. Look for him to see significant time in the secondary this fall.
Let's sum up practice this spring. There have been a lot of guys banged up and there have been a lot of guys the staff has been very cautious with. All in all, I think we've got in a lot of good work and we've had a fairly productive spring. All of these position battles are going to carry over to the summer when we really get down to business.
There's more help on the way this summer and come fall camp I think you'll see the coaches really get down to business and we'll sort out who's who when the green jerseys come off and these guys really start hitting each other.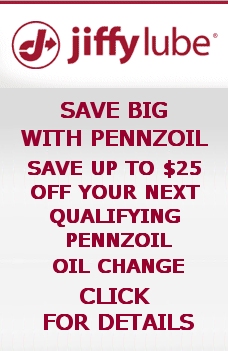 Real Quick on the
Orange and White Game
,
in the 1st half they're going to have two 15 minute quarters with the clock running continuous and in the 2nd half you'll have two 12 minute quarters where the clock will keep ticking. It really is going to be more of an event than any type of scrimmage or real game.
We'll see a big dose of the circle of life drill and other tricks and treats. They'll give us some one on one drills. There will be some goal line stuff. They're going to have another VFL Flag Football game at halftime. It should be a fun time, heck, it always is. Let's cross our fingers and hope mother nature cuts us some slack. The forecast is calling for rain, but so what. That's what Orange Ponchos are for
!
Have a Great Day and Go Big Orange
Your Vol Colonel
VC: That's called getting it done my friend. Reading between the lines it sounds as if you can't wait for the season to begin.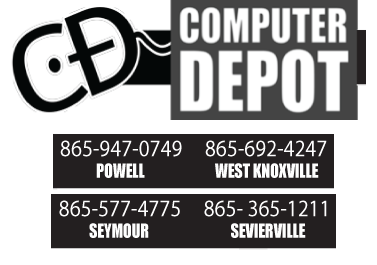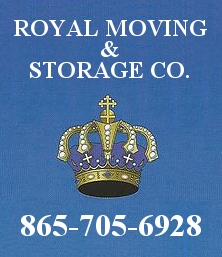 Being wrong doesn't bother me. I'm paid to give a take in real time and I'm never going to win them all. I love that Mike DeBord is proving me wrong. I wanted Butch Jones to get a young hot shot and instead he brought in a guy with a lot to offer that has been a solidifying force across the board. Butch Jones deserves tremendous credit for identifying and making a very good hire. Because of line and wr issues, we might not see Tennessee firing on ALL cylinders offensively this fall, but they will take a major step forward on that side of the ball. When DeBord told me yesterday that he plans on playing some power football around the goal line, I about leapt out of my chair at Calhoun's in Maryville. There's no reason you can't marry the two concepts. If you would like to hear our Mike DeBord interview, it can be found here. BTW, Dr Sean Sinclair did a great job on this as well. Thank you Walton for breaking this out as a standalone piece. Enjoy as you click this.
Link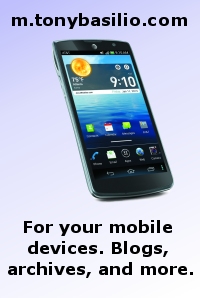 Canada has a burgeoning hoops scene. Many D-1 programs have literally struck gold in the Great White North. Sonny Bairos documents all things involving the Canadian hoops scene. Kyle Alexander will be here this weekend. Bairos who has written a terrific piece about Alexander here, will be joining me live on the air in the middle of the first hour to discuss this.
Link
I'm sure Dylan Ennis is another guy we will discuss along with perhaps another prospect or two while breaking it down non-scientifically with Bairos.
Going to be a lot of hoops activity on Tennessee's campus this weekend. Ebuka Izundu is quite the prospect indeed.
Link

Here's what we have so far as far as nominations go for the franchise four. Please e-mail your nominations to me (commonfan@gmail.com). My aim is to get as many folks on the ballot as we can but these nominations must come from you. This is for the fan, of the fan, by the fan. I want to brag on you as I believe you've done a really nice job of putting together a non-political list that is rich in talent and treasure. We are still taking nominations as I've extended the deadline to Friday morning. At that point I will turn this list over to Walton (webmaster to the stars) who will construct a ballot. Voting will begin on Monday. Hope you will spread the word on this as it would be great to get tons of votes on this. I'm curious to see how this turns out as there are so many well deserved candidates.
Franchise Four for Tennessee Football

Bobby Majors
Peyton Manning
Reviez, Colquitt Family
George Cafego
Shawn Bryson
Tee Martin
Reggie White
Hacksaw Reynolds
General Neyland
Jim Haslam
Phillip Fulmer
Inky Johnson
Scott Galyon
Johnny Majors
Al Wilson
Steve Kiner
Condredge Holloway
Darwin Walker
Craig Faulkner
Kevin Mays
Doug Atkins
Jason Witten
Heath Shuler
Jim Haslam
Dale Jones
Harry Galbreath
Stanley Morgan
Bud Ford
Heywood Harris
Gus Manning
Tom Mattingly
David Grim
Bob Kessling
Bubba Miller
Tim McGhee
Travis Stephens
Will Overstreet
John Henderson
Erik Ainge
Jayson Swain
Eric Berry
Reggie Cobb
Chuck Webb
Willie Gault
Delong Family
Leonard Little
Justin Harrell
Billy Ratliff
Larry Seivers
Jacob Gilliam
TD Woods
Marc Hovanic
John Ward
Tim Priest
Eddie Brown
Chris White
Daryl Dickey
Bill Bates
Bob Suffridge
Bobby Dodd
Gene McEver
Todd Helton
Herky Payne
Richmond Flowers
Alvin Harper
Carl Pickens
Johnny Mills
Ron Widby
Steve DeLong
Bobby Denton
Antone Davis
Chip Kell
Swamp Rat Dewey Warrren
Roger Frazier
Remember, these can be folks associated with or those who have played for the Vols. This is fun stuff. Jog your memory and play along.
Link
There's a new arms race in major college sports. The beneficiaries of this one won't be contractors but actual athletes. Simply put, schools are now ramping up offerings to prospective athletes with the design of landing the best players. Tennessee is crushing this league in cost of attendance figures for incoming guys. Complete advantage early on for UT. Now, Clemson is rolling out the 'Clemson Will'. It connotes death but could be mean a lot of life to their sports programs.
Link
Claire McCaskill wants to change major college hoops.
Link
This is great for the MD/DC area.
Link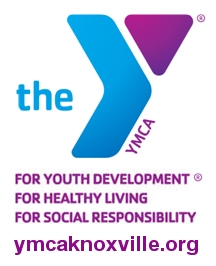 Tom Jurich is the man. I may not like either his men's bball or his football coach, but that guy produces winners in Louisville's athletic department.
Link
I believe this wholeheartedly. The life of a college athlete is tough sledding.
Link
Spurs just keep on ticking. They keep on winning with selfless basketball. Amazing game last night with the Clippers. Great stuff!!
Come on Preds!!! Stay alive tonight....Get back in this thing!!!
Peace
TB