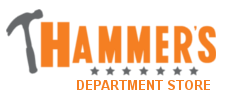 'First off, I'd like to wish Cuonzo Martin the best. Second, I'd like to say good riddance.
It's real simple for me, If you don't want to be the basketball coach at the University of Tennessee, I can promise you, this old Volunteer doesn't want you to be the basketball coach at the University of Tennessee.
I've told you before, I support Tennessee, as far as coaches go, I will support the coach until I cannot support him any longer or until we part ways, no matter how we reach that finality.
Once again, certain members of the national media such as Pat Forde and this Dana O'Neil over at ESPN and I'm sure some local guys too, are of the misguided belief that somehow our fan base ran this coach off. They want to bring up that online petition and tell us that we got what we deserved.
I for one, hope we do get what we deserve, (as Tony B just said too) and that's an upgrade at the position of Head Men's Basketball Coach at the University of Tennessee.
Pat Forde wrote that we at Tennessee have an immense level of dysfunction. He goes on to say Cuonzo's successor will be Tennessee's 3rd basketball coach since 2011. He tells us that Butch Jones is our 4th football coach since 2008 and he reminds us that Dave Hart is our 2nd athletic director in the last 3 years. He also brings up Lane Kiffin, Derek Dooley, Bruce Pearl and his infamous BBQ and says nothing is solid on Rocky Top these days and that we need a reality check
.
Well Pat, maybe you and those like you, need a reality check. Correct you are, that this will be our 3rd basketball coach since 2011. Correct again on Butch Jones being our 4th coach since 2008 and you're absolutely correct on Dave Hart being our 2nd A.D in the last 3 years. Here's where Pat and others like him are wrong. There is NO level of dysfunction here and to say nothing is solid on Rocky Top is nothing but a damn lie and if you want to take shots at our fan base, let me remind you of a few things. Over 68,000 Big Orange fans attended our spring football game. We rank in the top 5 in football attendance. We ranked in the top 10 in attendance for our home basketball games again this year. Our fans have been through a lot around here the last few years, that's a given, but the bottom line is, we support our athletic programs and we're damn passionate about it. Nobody here fired Cuonzo Martin, he left to take another job.
We offered him a 2 year contract extension and a 500k raise that would've made his total compensation 1.85 million and with some easy to reach incentives his package was worth 1.9 million per year, just as I reported those figures to be on these very pages, the week we were in Raleigh for the NCAA tournament.
I know a lot of people will say Cuonzo took the Tennessee job when nobody wanted it and how we had this dark NCAA cloud hanging over us. Let's make this real clear, he took this job because it was a step up into the big leagues of college basketball and it was a HUGE step up in salary. We paid him over 4 times what he was making at Missouri State, where his total compensation was 300k per year. That 500k raise we offered was 200,000 more than what he made per year just three short years ago. I think we did pretty well by Cuonzo, we certainly gave him and his family financial security and made him a millionaire. Not bad for a guy who had never made the NCAA tourney up until this year.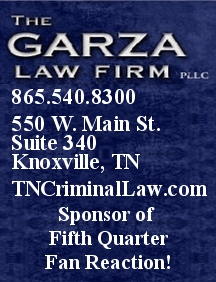 Did Cuonzo have it easy here following a beloved coach who took us to 6 straight NCAA's, some sweet 16's and an Elite 8 appearance, not to mention our only #1 ranking in school history?. Obviously, he didn't and no other coach would have either. That's a tough act to follow and we've seen it time and again in college athletics, you don't want to be the guy who follows a coach like that. That would be a tough act for almost anyone to follow.
I said back when Cuonzo didn't get or take the Marquette job that I thought there was just too much water under the bridge for him to remain our basketball coach. It was obvious he wasn't happy here or he wouldn't be looking at other jobs.
Tony had been telling me for a couple of months that he had heard Cuonzo and his family weren't happy here. Tony, told me point blank in private conversation that he thought this guy was going to bolt out of here the first chance he got and this was back before the SEC Tourney. I told Tony in return, that a Sweet 16 or better run could change a lot of things and that if he went Sweet 16 or better, we would offer him a raise and extension. Well, bada bing, we were both correct and ultimately Tone hit the bulls eye. Cuonzo is the coach at Cal. I think this is a win, win situation for Tennessee and for Cuonzo Martin and his family. Cuonzo gets to move on and try to find happiness and we get to go out and find a better basketball coach.
I'm not taking a back handed slap at Cuonzo Martin, I believe we will upgrade to a better coach and I'm glad Dave Hart is leading the way on it and gets to hire his own guy. I think Dave Hart is turning out to be a helluva Athletic Director and I have faith in him to go find us a new coach. I don't give a damn about his track record at FSU with basketball hires. That's a complete football school down there in Tallahassee and they don't give a hoot about basketball. When I look at Dave Hart I see a guy who is doing a damn good job here to this point.
He's cleaned up all that waste, that was the women's side of the athletic department. He changed that stupid criteria for jersey retirement so Coach Majors could be honored as he should have been years ago. He's signed a helluva deal with Nike. He hired Butch Jones. He signed a deal to have us play in front of the largest crowd in college football history when we meet Virginia Tech in The Battle at Bristol in 2015 and he's worked with Jimmy Cheek to get us back on solid footing with other schools as far as academic constraints that were holding us back to an extent, in the few years before he got here. He also played a game of high stakes poker with Cuonzo Martin and his agent James "Buddy" Baker and came out on top.
to all the Pat Forde's and people like him, who think we're not on solid ground around here. You're dead wrong, Butch Jones has us on the way back to the football promised land. Dave Serrano has Tennessee Baseball on solid ground and has turned the corner this season and in basketball we're coming off a Sweet 16 run and we're going to make an upgrade at head coach. I think we're on very firm ground around here and we have some of the best fans and fan support in the country.
Last thing before I sign off, let me roll some names out there for you on the coaching search. I do believe
Gregg Marshall and Ben Howland are the top two candidates to fill the vacancy. Now, we all know coaching searches are fluid and things can change. Some other names that could crop up are Tim Miles Nebraska's head coach, Richard Pitino, Mick Cronin, Archie Miller, Donnie Tyndall from Southern Miss and Rick Byrd.
Shaka Smart's name could come up, but I'm not buying that one. It should be interesting as coaching searches usually are. I hope all of you have a great week and as always Go Big Orange!
Your Vol Colonel'