Great having Jayson Swain on today!

The fact that it's worth the thought makes this game worth playing. Isn't this what it's all about? I'm going to play it straight with Butch Jones and this team this year. No crazy expectations here. Personally this season isn't about win totals. It's about playing smart, purposeful, well coached, watchable football. If they do this consistently this year, you won't hear me complain. If they go out Sunday and lose in well played game, it will be hard to fault a team that is this young. If however they go out and play finesse football and get beat Sunday, this another matter all together.
I'm picking the Vols in a close game Sunday night. And I'm not so sure this is such a bad thing. A close win would help teach these guys how to win. That's what this year is all about.
Now, Tennessee will have their hands full with Keeton while Fakrell is a GREAT defensive player. Tennessee's youth will be decisive in this game. I look for big games from the youth at all levels defensively. Will UT's young guys make mistakes? Of course they will. Still I believe Tennessee wins in a close game. Say 31-24. How does that sound?
I hear Worley has had a tremendous week of practice! I'm talking about portions when the media gets kicked out. Hope it carries over to the weekend! Source tells me he has been literally on fire this week.
From last night's Temple-Vanderbilt game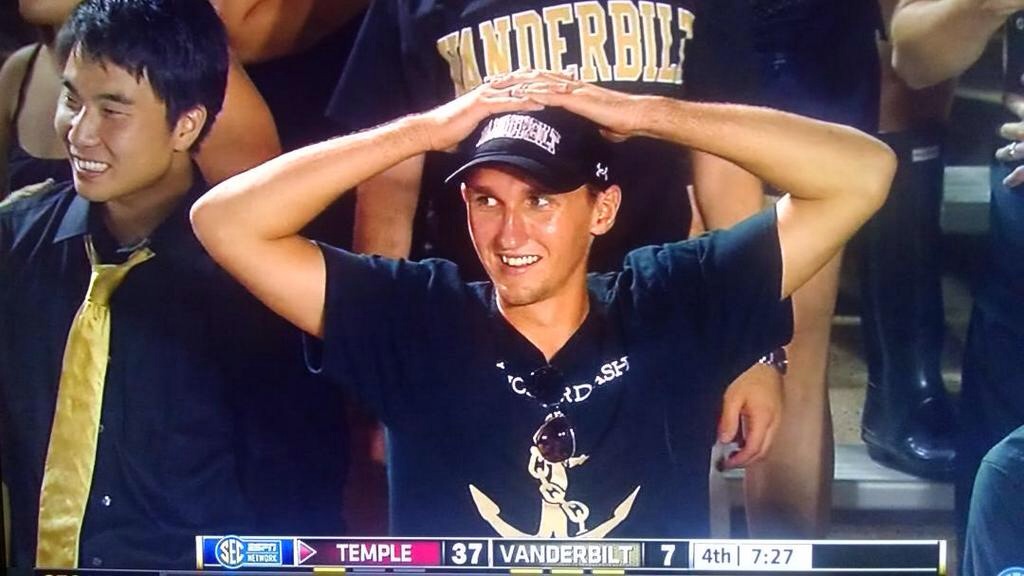 Christian Lundy, 1/2 of the young guns will be with me today @ Hardee's in hour #2 to discuss this and more.
Christian Lundy
'As we move closer and closer to kickoff, more and more questions are being answered.
The Vols will kick things off on Sunday night at 7 p.m. and the rotation at most positions appear to be set.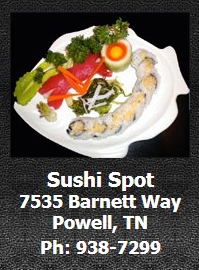 Butch Jones declared Justin Worley the winner of the Vols quarterback competition a few weeks ago at the Vols' media day. Nathan Peterman, who arguably had the better camp, appears to be in line to be the Vols' backup this week. Josh Dobbs is listed as the co-backup on the official depth chart.
Jalen Hurd quietly had an excellent, excellent camp and it would be a surprise, at least to me, if he doesn't lead the Vols in carries this season. Hurd is poised for a breakout season if he remains healthy and that should start on Sunday night. Marlin Lane is listed as the starter at tailback, but you will likely see Hurd early and often. Devrin Young and Justus Pickett provide depth at the position.
The depth of Tennessee's receiving corps was a focus of camp. The depth was proven throughout camp as some bumps and bruises saw the Vols work a number of different of wide outs with the first unit. Marquez North, Von Pearson and Pig Howard won the starting jobs in the end, but Josh Smith, Jason Croom and Josh Malone all had nice camps and receivers coach Zach Azzanni feels more than comfortable with any of the six on Sunday night. Junior Johnathon Johnson and freshman Vic Wharton battled some injuries in camp, but both will see the field as they get more and more healthy.
Freshman Ethan Wolf was the story at tight end. Wolf has gotten better and better as a blocker and looks like a future star as a pass catcher. After struggling to find any consistency at tight end throughout last season, the Vols inserted Wolf and fellow freshman Daniel Helm at the position this spring and it has carried over to the fall. Helm has struggled at times with blocking, but has great hands and will become a very good tight end in his own right. The Vols look to be in great shape here over the next three to four years.
Offensive line was the position I had the most questions about entering camp. Freshman Coleman Thomas and junior college transfer Dontavius Blair were thrown in to the fire as the first team offensive tackles in the spring, but the Vols have done some shifting throughout camp and will enter Sunday night with Kyler Kerbyson and Jacob Gilliam manning the tackle spots. Freshman Jashon Robertson has been a very nice surprise and will be tough to supplant at right guard over the coming seasons. Marcus Jackson and Mack Crowder have been mainstays at left guard and center, respectively, since the spring. It appears as though the Vols will go with Dylan Wiesman, Brett Kendrick and Coleman Thomas on Sunday off the bench.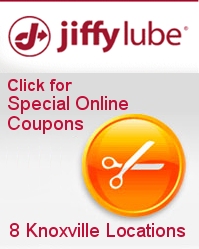 The defensive line is a big question mark as well. Curt Maggitt has had a nice camp, but it was interrupted by a bum ankle in the middle of August. Maggitt appears to be full go now though and will play on Sunday for the first time since tearing his ACL against Missouri in November of 2012. Corey Vereen has locked down the other end spot. The question with Vereen is how well he can hold up against the run. Freshmen Derek Barnett and Dewayne Hendrix will spell Maggitt and Vereen after having very nice camps. UT will go with Danny O'Brien, Jordan Williams, Owen Williams and Dimarya Mixon at defensive tackle. As the Vols leave camp, defensive tackle is the biggest question mark in my eyes.
It appears as though the Vols are going to be going with two linebackers at most times on Sunday. A.J. Johnson will likely play almost every snap at mike linebacker and Jalen Reeves-Maybin, Dillon Bates and others will rotate at will. Some smaller, quicker players like Elliott Berry and Cortez McDowell are getting looks at the linebacker position as well as the Vols attempt to add some speed to the position. The Vols do not have a prototypical SEC linebacker when it comes to both speed and size so picking the right spots for the right guys will be critical.
While there's a lot of young talent in the defensive backfield, three returnees locked up spots early in camp. Safety Brian Randolph, cornerback Cam Sutton and nickel back Justin Coleman were named starters over a week ago leaving two spots up for grabs. Devaun Swafford and Todd Kelly, Jr. have battled it out at the safety spot opposite Randolph and while Swafford has been named the starter it seems like it's only a matter of time before Kelly supplants him based on the way Kelly has closed out camp. Willie Martinez has been complimentary of both Emmanuel Moseley and Mike Williams at the cornerback spot opposite Sutton and while Tennessee's official depth chart lists both as backups it seems likely that Williams will start Sunday night. I would expect a season-long battle at that spot as Tennessee continues to try and solidify that spot.
The Vols will close out Utah State preparation in the coming days as they go through a closed to the media practice on Friday before finishing up with a walk through on Saturday.
Follow me on twitter @C_Lundy1
Christian'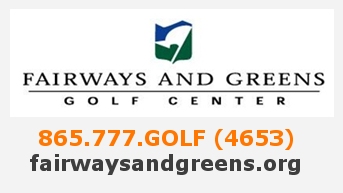 IT'S HERE
SOAK IN ALL THE FOOTBALL YOU CAN
SINCE WE LAST SPOKE 8-26-14
WHAT VOL FANS SHOULD KNOW ABOUT UTAH STATE:
OFFENSE:
-Prior to tearing his ACL and MCL in the 1st quarter of the 6th game of the season (BYU) Chuckie Keeton had 1388 yds passing for 18 TDs and only 2 Ints while rushing for 388 yards and 2 TDs...
WHAT WE WILL LEARN NATIONALLY THIS WEEK:
TITANIC FOR ACC-ATLANTIC?
Preseason projections indicate the top-2 challengers for Florida State in the ACC Atlantic Division are Clemson and Louisville who play the Seminoles on September 20th and October 30th respectively...
S-K-I-N in the GAME:
In this instance S-K-I-N stands for "Swift Kick in Nuts". The section will be dedicated to uncovering painful events suffered by fans or in some cases pointing out anyone associated with the sports world that deserves to be ruptured.
...[more]
---
Where things get started I have no idea but I wanted to post this on behalf of Jayson Swain who will join me live today on my show @ Hardee's on Kingston Pike. Jayson gave me a thanks in the note posted on 24/7 sports message board. I wrote here several weeks back that I was rooting for Jayson. And today I'm putting my money where my mouth is as he will come on my show and promote his new morning show. I believe this town deserves a morning sports alternative from a guy that is fan and player friendly. Jayson is just a great soul. You spend a few minutes around him and you can't help but love the guy!
I actually had two people text me this week with word that I was jumping back to 1180 and Tennessee Sports Radio. My reply. Nice try. I'm not going anywhere. I love what I'm doing. Comfortable in my own skin doing my thing on my terms. Hard to beat happy. I wish the same for Jayson Swain and his Swainiacs as well.
Here's Jayson's message verbatim.
'Thanks for your support for years! Tennessee Sports Radio did some special things and created some great memories.

We have went in detail to explain what is happening on the 1180 signal starting Sept 1. The Swain Event is buying air time from Oskie Media which owns 1180am. A contract was signed earlier this week with Oskie Media. The Swain Event is not employed nor associated with anyone claiming to be Tennessee Sports Radio. By being independent we have the freedom to go on different shows in different markets and reach more passionate sports fans who also follow the Vols.

There are benefits for those who want to try to use the Tennessee Sports Radio brand that was built off the efforts off so many people in the last 3-4 years. I will make no secret about it that I do not agree with anyone trying to continue to use the "TSR" brand when so many people have made sacrifices, to work and build that brand.

The Swain Event will be independent and work with those who truly believe and value the power of relationships. More importantly we will work with individuals/shows who bring value to the listeners.

Tony Basillo has been a great source of information and 1st class from the day we announced that we were going independent as a show. Basillo laid the blueprint and we would be insane not to take his advice.

I don't post much or write articles but this clarification is warranted. Again thanks for support everyone and we look forward to seeing you Monday on the New Swain Event on 1180 at 7am'

Please check out and bookmark Jayson's site as he launches his new show.
www.SwainEvent.com
Keith Hatfield has some great momentum with his blog right here at tonybasilio.com. His guest list today for his program (airing 1pm eastern time, live right here on the stream & on WLAF AM & FM) is Neil McCready, Donnie Tyndall & Gregg Doyel. WOW!
Here's Hatfield's Friday Hatfield IX.
Hatfield's Nine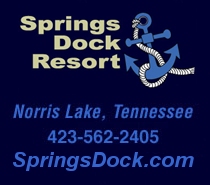 'We have finally arrived at Football Time In Tennessee. I fully expect a raucous crowd inside Neyland Stadium Sunday night to cheer on the Vols.
1. College of Charleston has conducted, to this point, the worst coaching search in the history of college basketball. They can relieve themselves of that dubious distinction by joining reality and hiring Bobby Lutz.
2. One can argue whether or not Josh Gordon's punishment is too severe. What is not open for debate is that he is solely responsible for being in a position to receive said sanctions.
3. I continue to be amazed at how much blame Tony Romo receives for the malaise the Cowboys have fallen into under Jerry Jones. On the list of problems that franchise has, Romo is near the bottom.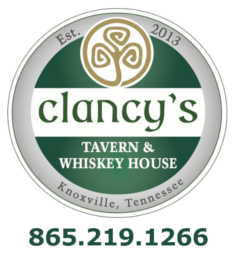 4. My guess is that the beating West Virginia will suffer at the hands of Alabama will be the beginning of the end for Dana Holgorsen. The Mountaineers have the look of a program heading in exactly the wrong direction.
5. Manchester City has looked fantastic in early Premier League play. They'll have to maintain that level of play to survive their Champions League draw.
6. Clemson and Georgia will be one of the more interesting matchups of the opening weekend. We'll find out who has done a better job of replacing departed stars.
7. It will be a big recruiting weekend for Donnie Tyndall's basketball Vols. A number of top 2016 targets will be on campus and I wouldn't be surprised if Tyndall snags at least one 2015 commitment.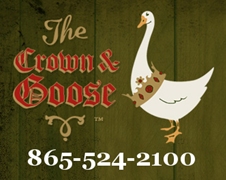 8. Chuckie Keeton will the most hyped non major conference player to come to Knoxville since DeAngelo Williams. Unlike Williams, Keeton will actually play.
9. At some point, it becomes obvious that it is the system and not the quarterbacks. Mike Hamilton hiring Derek Dooley instead of Kevin Sumlin makes choosing Jerry Green instead of Bill Self look reasonable by comparison.
Show Cause is loaded with surprises today. It'll be worth your while to tune in from 1-3.
Go Vols
Keith'
Guess the score of the UT/Utah State game and win a great prize!!!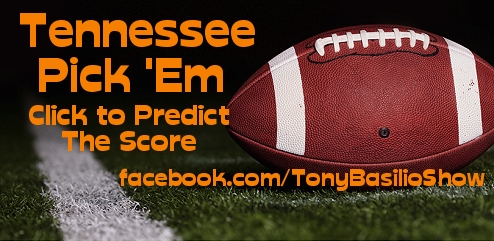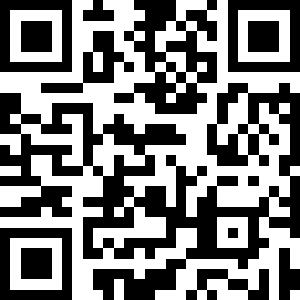 Go To Pick 'Em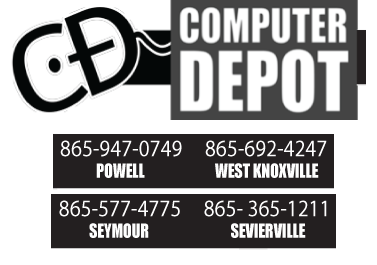 The Folks at UT sent me this e-mail yesterday and would like to share a portion of it with you. I'm speechless at some of this. Read on and see if you agree.
'The Tennessee Volunteers open their 2014 football season on Sunday evening at 7:00 p.m. at Neyland Stadium against Utah State before a sellout crowd of 102,455. There are many new and exciting initiatives for fans and students at the stadium this season, and a detailed explanation is listed below, as well as updated traffic information and fan reminders for gameday.

Stadium Atmosphere/Pride of the Southland Band

During the last several months, The Pride of the Southland Band, under the direction of Dr. Don Ryder, has worked on numerous initiatives to enhance the gameday atmosphere, starting new traditions while respecting existing ones. More than half of the music available to be played by the Pride is new, and the Pride Drumline has installed new cadences in an attempt to energize fans consistently throughout the game.

Additionally, pep bands will be touring the upper deck during the third quarter of every game.

There has also been a significant rule change by the SEC entering into the 2014 season relative to bands and institutionally controlled music. Music played by The Pride of the Southland Band as well as recorded music can now be played until the center steps over the ball. With this in mind, when the Vols are on defense, there will be a custom-made song (previously introduced during the open practice on August 16) called "Third Down for What" that will play over the stadium speakers.'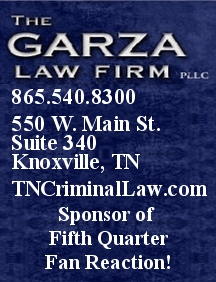 That's really unnecessary. What's wrong with crowd noise. What's wrong with us all leaning on each other for atmosphere and intimidation of the opposing team? How artificial can this get? What could the thought be league wise in making this legal? Call me a traditionalist but is this an experiment to run off all free thinking fans? I just don't get it. Not even a little bit. Hate to be negative but I hope they rethink this.
On a positive note hopefully the band is retiring such classics as 'Livin' on a Prayer' and of course everybody's favorite 'The Immigrant Song.' Please, no more 'Separate Ways'. And who can forget the shark jumping experience of 'How Much Is That Doggie in the Window?'
Viva Pride of the Southland Band! Stick to the classics!! Mix in some 70's/80's funk too and it will be right on.
We had our first ejection of the young season.
Link

Tee Mail Time!

'Tony B:

In the Basilio tradition of keepin' it one-hundy, let's all acknowledge that Sunday night is a critical game for this program. Utah St., Arky St, Nooga, Vandy and Kentucky are all vital to the six-win or better scenario, and to establishing credibility within the program, and with 2015 and 16 recruits. A loss isn't necessarily fatal for the season or certainly for the program direction, but it would be a giant derailment that would have Big Orange Country in distress. This program is fragile, and the temperament of the fan base reflects that fragility.

The Aggies come in with a team talented enough and seasoned enough to win against a team that has questions in many places. Butch Jones has been masterful in building the program's brand, but will he and his coaching staff give his team the best chance to win Sunday night? The great Jerry Colquitt raises interesting questions about offensive strategy and mindset.

On the plus side, there's a great opportunity to get a win and showcase a strong collection of promising young players before a good national TV audience. There won't be much interest if Baylor blows out SMU, and only the hard core NASCAR fans will be following the Atlanta race, so a good competitive game with a great Neyland Stadium atmosphere will draw some eyeballs.


Orange Throat'
Love the approach we are taking. Love this type of game because it's being played on Sunday and it is a showcase. Of course, in openers you just never know. Ask South Carolina fans. They will tell you that opening the season against a game opponent can be hell on wheels.
RonWrightWannabe is already feeling great and the season isn't even 24 hours old.
'Tony,

Well good things have already happened for our beloved Vols! Several good things came out of the South Carolina game. First, they lost! When another eastern team loses that is good! Second, we recruit hard against them in Carolinas. They also look to be very vulnerable. So, us going in there and stealing a game from them isn't outside the realm of possibility. Their pass rush resembled ours from last year. The SEC has given Texas A&M the high profile they needed to recruit with the best in the nation. They look to be here to stay.


A lot of people doubted Sumlin for being a guy that just rode Johnny Football's coattail but he had shown before Manziel that he could coach and he solidified that last night. Here is hoping that our defense improves as much as A&M. They might be vulnerable against the pass but they are physically tougher in the front seven. With Texas A&M finishing in top 10 last year in recruiting and now ranked 5th the western division can have them! Spurrier on the other hand reminded me why I will miss him with that CLASSIC halftime interview! He was asked what he needed to do different on defense and he said "oh, rush the passer, defend a couple of guys, stuff like that". HAHAHA! He and Miles really are the only two coaches the media should even bother with interviewing in the SEC.



Another future opponent Ole Miss took till the 4th quarter to put Boise St. away and didn't look very good on offense for much of the game doing it. Bo Wallace is a mistake waiting to happen. I will give their defense credit. They have a mean streak and probably the most athletic D in Ole Miss history. Still, with that offense I don't think they will contend for the west.


Vandy? Where do I start? Can I pencil that one in right now? The weather delay was actually the hightlight of the night for them.


Go Vols!
RWW Class of 88'

After downing South Carolina last night, A&M's next four opponents are Lamar, Rice, SMU and Arkansas. Lamar Alexander would have a better chance. Rice has a better chance at the Sushi Spot. SMU? Puleeeze. Arkansas? Jeez.
Meanwhile South Carolina at 0-1 has East Carolina next week before hosting Georgia on September 13. They better figure out something defensively because that was Sal Sunseri meets Monte Kiffin ugly last night.
Sam Bradford, Case Keenum, Johnny Football and Hall. You think Sumlin can develop QB's? Can we get his sloppy seconds here?
Congrats to Temple! Really thrilled for Greenback native Marcus Satterfield who has risen in his profession to offensive coordinator at Temple. Do you think he had some fun last night? Good for him. Congratulate him on Twitter @Coach_Satt
Texas A&M, Temple & Rutgers all prove that you never know what you're going to get in opening games. That's why we love college football!!!
Remember to join me immediately following the Utah State game for the Smartway/Dalton Bearing Fifth Quarter Fan Reaction Call in Show! You will star and you will love it.
Praise God for football weekends…
Go Vols!!!
Tony