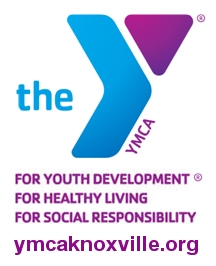 Thank you to Sean Sinclair and Phil, Mayor of SoNo, for filling in yesterday. I'm blessed to have a great radio family, and I consider you a huge part of it. That's why I appreciate your understanding during the time of this episode. I'm not going to be able to put as much here as I usually do. In fact, I'm going to take Friday and Monday off to recuperate. Hope you understand. I really do love Tennessee's new uniforms and have to give a lot of credit to the folks at UT, including Dave Hart. Leading things off for us today is the Vol Colonel.
Vol Colonel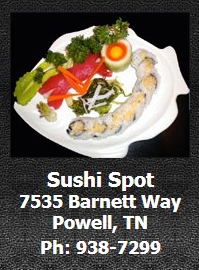 Wednesday was a great day for The University of Tennessee, Tennessee Athletics and all of the Tennessee People. The Nike Uniform Unveil was a smashing success on all fronts. My hat is off to everyone on the hill who played a part in yesterday's unveil. This wasn't your run of the mill, throw the uniforms out there for public consumption deals. This was a spectacular event, reminiscent of a Hollywood Red Carpet Movie Premier. Former Vol and current Fox Football lead analyst Charles Davis and the SEC Network's Maria Taylor hosted the event. Former Vol Quarterback and DJ Extraordinaire Sterling "Sterl the Pearl" Henton set the tone for the event as he provided the soundtrack for the day's festivities. This was truly a first rate production. It was carried live by the SEC Network. You just can't put a dollar figure on the great publicity that this event garnered the university yesterday.
One last thing before I exit stage left. Tennessee also unveiled a brand new UTSports.com website yesterday. It kind of got lost in the mix due to the Nike unveil. Hats off to Brian Rice and all that were involved in making that launch a big success. The new site has been completely over hauled and is much more user friendly. Make sure you go check it out.
I hope everyone has a Great Day and Go Big Orange!
Your Vol Colonel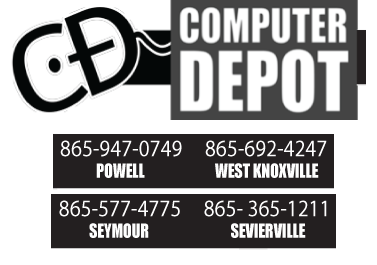 Next up Keith Hatfield, who will be in for me today. Keith is in full-throated agreement with me on this Nike change, as he knows this will make the basketball team better.
Hatfield Nine Time
Hatfield's Nine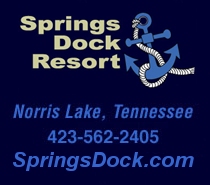 Yesterday was the first day of the rest of the UTAD's life. Welcome to The Age Of The Swoosh.
1. Rick Barnes has been around the block a few times and is a shrewd individual. If he had any reason to be concerned about the academic allegations at Texas, he would not have been as forceful in his comments Monday night.
2. I will feel much better when Lamonte' Turner is enrolled and on campus. My anxiety level is always high when any academic issues are in play.
3.LaMarcus Aldridge has positioned himself very well in free agency. He is going to have multiple very attractive options.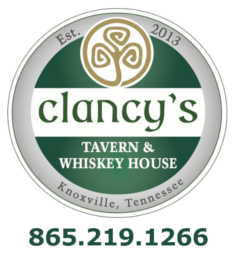 4. Miami will be a fascinating team to watch in free agency. They have a myriad of directions they can go with their roster.
5. Orlando is fortunate that Barcelona was quick to resolve the issue of Mario Hezonja's buyout. That assures they'll have as much time as possible to prepare him for his rookie season.
6. Phoenix seems confused about what direction they want to take. Their current roster really doesn't fit together.
7. It wouldn't be the offseason without a few John Calipari to the NBA rumors. I'm pretty sure Cal is far too shrewd to even consider working for Vivek Ranadive.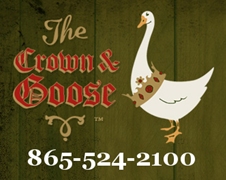 8. College basketball will sorely miss Bo Ryan. He's one of the few guys left who is a basketball coach instead of a wannabe CEO.
9. Kudos to Gary Parrish for giving Donnie Tyndall a forum this week. Here's hoping it is the first step back into the game for him.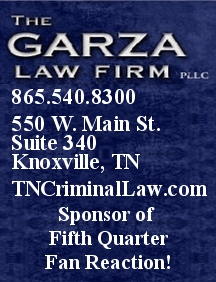 Sales are on pace for Battle at Bristol.
link
Check out Mike Huguenin's take on the best 'triplets' in college football.
link
Interesting read from Andy Staples on branding in college football.
link
Well, this ended awkwardly. Have you heard the interview with Jim Harbaugh?
link
Tomorrow Orange Throat will weigh in with his take on things.
In closing, thanks for your understanding. I'm really looking forward to getting back on the air next week. Check back tomorrow and we'll do this again. Final thought. If football doesn't work out for him, Butch Jones could promote wherever and whatever he wants in this entire world. The guy is a mastermind. Hollywood awaits. Now, let's have a movie script ending in Knoxville. I see the top of the mountain, and it's looking orange!
Tony