The Tony Basilio Show

Heard on

99.7 FM and 1040 AM

WJBE

Weekdays in the Midday

From 11a-1p


Call In To The Show!

865-200-5402

Tee Mail Is Back!

865-544-VOLS(8657)

Click Here To Get the Droid App!

Click Here To Get the iTunes App!

Live @ Hardee's Mo-Town By College Square Mall

Posted: Tuesday, December 10th, 2013, 10:54 AM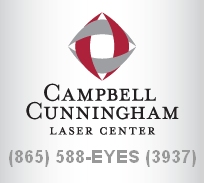 Danny Parker who covers UT recruiting for InsideTennessee.com pointed out on yesterday's show that for the first time in over a decade, Tennessee will sign the top 3 football players in the state! For various reasons Tennessee has experienced leakage. In a recruiting season full of wonderful signs for Vol faithful this is perhaps the best news of all. If Butch Jones and staff are going to get Tennessee football back to respectability this must continue in the next several years. Tennessee hopes to keep the instate haul coming as Charles Mosley is expected to choose Tennessee over Alabama. At 6-5, 350 lbs, Mosley has a bright future at the next level. Don't let this guy's star rating fool you. Alabama doesn't offer guys who can't play.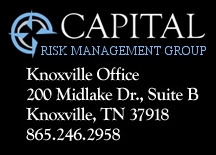 Huge Vol fan and local fixture in Rocky Top, Mike Carver shared with me yesterday that he was glad the Vols aren't in a bowl game because now this staff can buckle down and focus on making a great recruiting class even better. If you think about it, that's some serious food for thought. 100% of the focus of this staff is centered on keeping and enhancing this class and get a tremendous jump on 2015 as well. They don't have to worry about divided loyalties or leaving anybody on the staff behind to coach #117 up for a bowl game. That's a very interesting glass half full perspective on the way this season ended up.
Tomorrow Night on our Final 11pm Eastern start time Tennessee Saturday Night (check back in this space for start times during basketball season!), we're going to do our awards show. Russell Smith from 94.3 WNFZ radio joins Beano and me along with Jerry Colquitt for our annual awards show. We will give out Tennessee and SEC awards as well as college football awards as well. You can listen here at TonyBasilio.com and on your smartphone apps!
Here's the ballot if you want to play along
Tennessee
Play of the year
Player of the year
Most Improved
Most Underrated
Best Game of Year
Worst Game of Year
SEC
Team of The Year
Coach of The Year
MVP
Biggest disappointment
National
Team of The Year
Player of The Year
Coach of The Year
Heisman Award Winner
Most Disappointing
Best Game Of The Year
Worst Game Of The Year
Play along if you don't mind and tune in tomorrow night at 11 eastern as we put a great recap on the college football season. Danny Parker of Insidetennessee.com will break down where we go from here after what figures to be a day of great news at UT.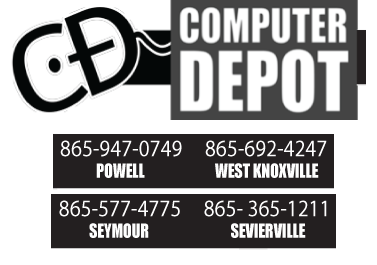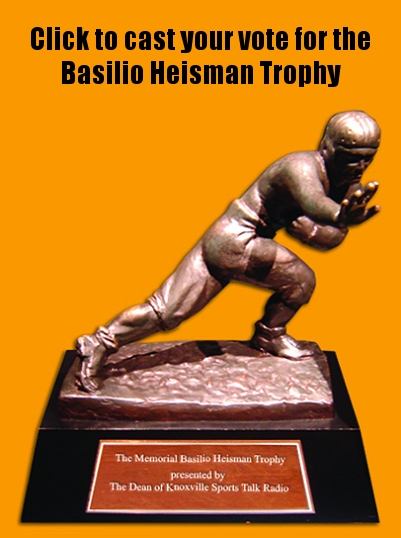 Basketball Vols hit the hardwood tomorrow with Tennessee Tech at Noon. Keith Hatfield, presented by Springs Dock Resort hits it hard right here.
Hatfield's Hardwood Report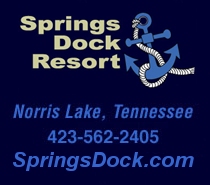 'Tennessee returns to its home floor after mixed results in the Bahamas. Winning two out of three games in paradise was preferable to the alternative, but the maddeningly languid performance against UTEP is hard to forget. Tomorrow's matinee against Tennessee Tech should provide the Big Orange with the opportunity to work out some of the
still apparent early season kinks. It also allows the Vols another chance to show that they have rectified the lapses in focus that have been the bane of their early season existence under Cuonzo Martin.
The Golden Eagles make the trip over from Cookeville with a 5-5 record in tow. There's not much on their resume to indicate they should present UT with much of a challenge. A reasonably competitive loss at a mediocre South Florida squad is probably their best performance to date. Last night's loss to Lipscomb is in line with their early season
level of performance.
Tech does use most of its roster. Coach Steve Payne gives 10 players double figure minutes. Jeremiah Samarrippas, one of the first casualties of Larry Brown's personnel purge at SMU, mans the point. Dwan Caldwell provides some bulk on the block. It's not a particularly big team and they don't shoot it with great accuracy from deep.
The truth of the matter is that this should be a rout. Tech doesn't have the size and strength needed to slow Jarnell Stokes and Jeronne Maymon on the baseline.
Jordan McRae and Robert Hubbs should also be able to physically overwhelm their Golden Eagle counterparts. Getting things fine tuned before the trip to Wichita should be the goal.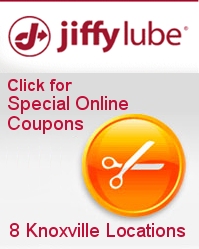 Quick Hitters:
Jordan Clarkson and Jabari Brown are playing superb basketball and that is driving the train at Missouri. The Tigers get a huge shot at some national pop against UCLA Saturday.
On the other hand, Mississippi State is a mess. A home court loss to a poor TCU team is not an encouraging sign for Rick Ray's second season.
Ole Miss kicked away what would have been a good road win at Kansas State. The Rebels get an even bigger opportunity with Oregon coming to Oxford Sunday.
Providence and Rhode Island played a classic last night, complete with the coaches having to be restrained from each other. That rivalry will get nothing but better as long as Ed Cooley and Dan Hurley are the coaches.
BYU at UMASS could be the most entertaining game of the weekend. The matchup between Matt Carlino and Chaz Williams alone is worth tuning in to see.
Elfrid Payton is a below the radar gem. He gets a shot on the national stage against Louisville Saturday.
Enjoy Your Hoops Weekend
Keith'
Keith! Great stuff man!
Basilio's Big Five Picks
Dave Clawson & B. Green +3 over Northern Ill (Fri)
Texas +14 over Baylor
Mizzou +2 over Auburn (Mizzou wins outright)
FSU -29 over Duke (Complete Blowout!)
Michigan State +6 1/2 over Ohio State
Furman +31 over North Dakota State
Yes, I'm picking Mizzou over Auburn. I think Mizzou is better. They have too much offense for Auburn. The size of Mizzou's receiver will be the difference and deliver the school's first ever SEC Title. Could you imagine suggesting such a thing back in August. Crazy year.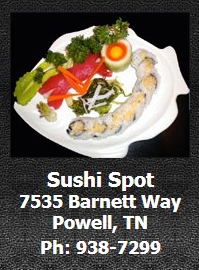 David Cutcliffe picked up some prestigious hardware by winning the Walter Camp Award for National Coach of The Year!
Link
How's this for a head scratcher? Tomorrow afternoon's SEC Championship Game is a really soft ticket. In fact it's one of the softest tickets in years in Atlanta for the SEC Title Game. Word is that Mizzou has barely sold its allotment. Can you imagine that? Then again, Columbia, Mizzou is 678 miles from Atlanta. That's a 10 hour drive. A lot to ask of a fan in this age of HDTV and the comforts of home. As for the Auburn fans? They don't travel like LSU or Alabama folks. Fact.
Saw where they tarped BOTH end zones in preparation for tomorrow's ACC Title game between FSU & Duke. BTW, how much would it suck to go to that game? How do you keep it interesting as a fan? You almost have to bet on that game just for it to keep your interest. A four touchdown line in a conference title game? What kind of a league is that anyway? That's just plain silly.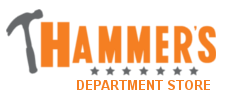 Jameis Winston is in the clear but Andy Staples of Sports Illustrated says that several unanswered questions about the events of the night in question remain unanswered. Whether it's fair or not, questions about exactly what happened that night are going to follow Winston for perhaps the rest of his life. No winners in this matter.
Link
It looks like Nick Saban's one healthy branch coaching tree may be sprouting another appendage. Bama OC Doug Nussmeier is very much in play for the vacancy at Washington.
Link
How many jobs is Petersen been a candidate for in the past 5 years? 20+? Seriously. Think about it. The deal is that Petersen in comfortable in a spot where he gets to just coach football. He doesn't like the media very much and he's not a booster glad hander at all. Guys like him were a dime a dozen 40 years ago, now they are anomaly. It's the day of the salesman/coach and Petersen is a coach/coach.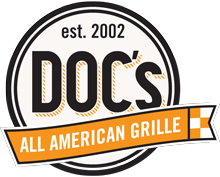 How has Jacksonville done this. They've literally gone from the 1976 Tampa Bay Buccaneers to a team that has the Bills, Titans and Colts left with a shot at the second wild card berth in the AFC. Jags are smokin' hot having won 4 of their last 5. Wrap your brain around that for a second. Amazing turnaround.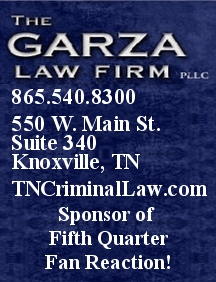 The brother of one of my son's best friend's plays for nearby Carson Newman College who are have made the National Title Game of Division II Soccer!!! That's great stuff.
Link
Congrats to Knoxville Webb School! A 28-14 winner in the D-II State Championship Game last night in Cookeville. Tennessee signee Todd Kelly Jr dominated the game running for three touchdowns. Kelly racked up 248 yards on 19 carries. Great Athlete.
So, Louisville beats UC last night sending UCF to the BCS. Got it? Good.
Well. This is a unique marriage proposal.
Link
TB

---
---


Calhoun's Atop Bearden Hill
6515 Kingston Pike
Knoxville, TN
865.673.3377

Calhoun's on the River
400 Neyland Drive
Knoxville, TN
865.673.3355

Calhoun's at Pellissippi Parkway
10020 Kingston Pike
Knoxville, TN
865.673.3444


---
---
Live @ Calhoun's Kingston Pike Pell Pkwy

Posted: Friday, December 6th, 2013, 12:53 PM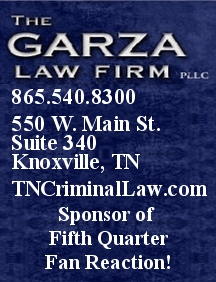 Yesterday was incredible fun on the air! The Josh Malone build up was 1 hour and 45 minutes and it made us all feel like little kids. Dr Sean Sinclair, a longtime UT insider fueled me with his nervous excitement over what was going to happen. It's easy to get conditioned to believe the worst even when you know good news is coming. How many times have we been let down around here in recent years?
The day will always be remembered in my mind for the palpable anticipation it wrought. Can he play? Sure. But Josh Malone represents so much more than that. He embodies hope for the future. Hope from the repression of 6 losing seasons in 9 years. Malone is a bright light at the end of the dark tunnel. He's Tennessee's North Star of the moment. Malone's video is impressive enough on the field.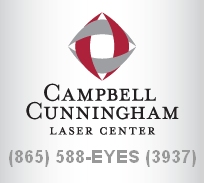 The manner in which he stood before his student body and those cameras and presented himself was equally impressive. So much so that it makes me want to say to his parents 'job well done.' What an impressive young man to project himself in this way. He didn't joke around and act glib, he read a prepared statement thanking virtually everyone for his development as a football player and then did an impressive interview on NBC Sports Network. I don't impress easily. It was impressive.
Click on this pic and tell me it doesn't make you smile.
Link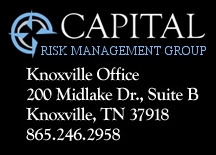 Danny Parker, recruiting analyst of Insidetennessee.com joins today to talk Malone, Moseley and other developments from UT's recruiting front.
Mike Huguenin of college football 24/7 will stop by today to give us a next level look at Championship weekend. Plus the latest on Winston, Washington and the OC opening @ Florida. Huguenin is EXCELLENT RADIO!
Huguenin sees 7 possible National Title matchup scenarios including a Bama/Auburn rematch.
Link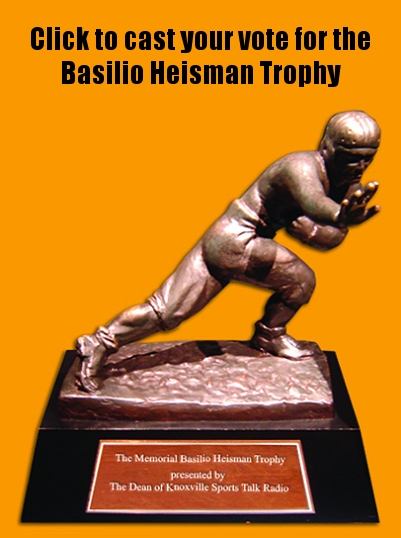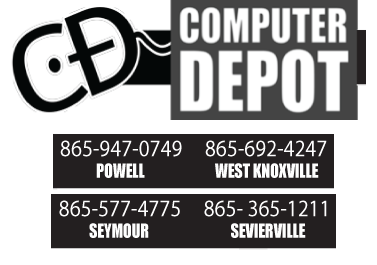 Today's Voice of Choice
Greetings Tony,
I am excited to see that the UT Administration has finally moved all of student seating to the lower level of Neyland. I believe this will make some difference in the crowd noise by having a unified student section.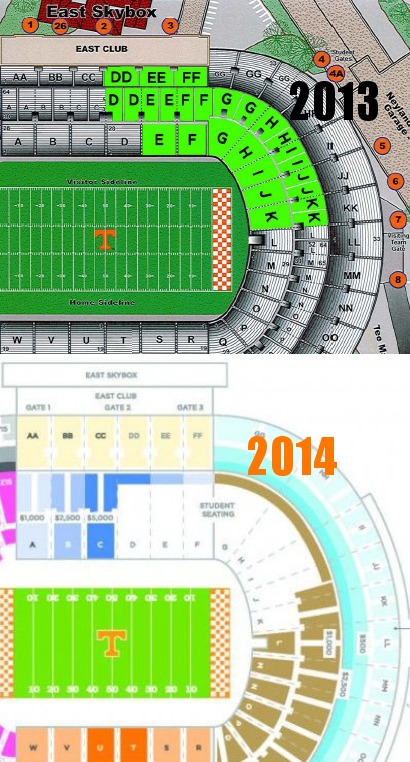 When I attended games, it was well known that if you where a student that drew a upper deck ticket, you didn't feel like you were as connected to the game as those who were lucky enough to get lower level tickets. On more than one occasion, if I got an upper level ticket, I would come in and then double back and cram in to the lower level student section. I believe many students do this and this is partially why the upper deck student section area is more empty the last few years, along with the ridiculous charging of students for tickets. Please note in the attached two PDF's the changes in the sections. I am sure the high dollar donors will cry about losing Section D, but they can get over it.
I believe things are getting better.
Love the show.
Brian
Alexandria, VA
Class of '99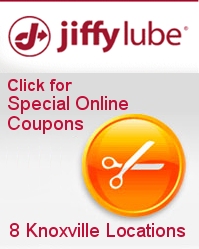 Those people in Alabama are nutso. Dr Sean Sinclair compares the fervor of pockets of the SEC to that of English Premier League soccer. England has their hooligans and the SEC has Alabama fans. Extremists in all walks of life draw a contrast and help the rest of us feel good about ourselves. Tell me how superior you feel to these folks after reading the latest tale from the postmortem of Iron Bowl fallout.
Link
What kind of TV analyst do you think Tim Tebow will be? I don't know if he communicates well enough to do that job. We will see. He's almost too likable. 3 networks are bidding for his services. Must be nice.
Link
If you watched the SEC remotely at all over the past several years, you just knew the Honey Badger was going to be a great pro. He's living up to it in year one. So much so that he's garnering rookie of the year consideration already.
Link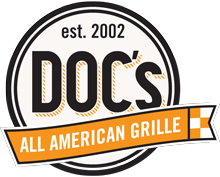 Santana Moss is not alone in his assertion that NFL officiating is devolving. We will discuss this today on the NFL @ Noon with Jimmy Buckner and Cloney. And remember Cloney will be live tonight @ 7pm eastern on your live stream right here @ Tonybasilio.com and also on your apps as well as 1450 WLAF in Lafollette.
Link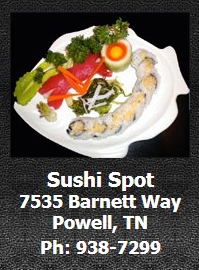 This paper trail stuff can really be a Hemorrhoid for folks like John Feinstein. He was for it before he was against it. John Kerry move over.
Link
For the second straight year the ACC and Big 10 tied in their hoops challenge. How about Roy Tse Tung Getting the big upset win over Michigan State last night on the road? Big time! He's called Roy Tse Tung because Jerry Green used to quote him ad nauseam during his reign of terror in Knoxville.
Link
BTW: North Carolina now owns 13 lifetime wins over #1 in its illustrious hoops history.
You ever wonder how much extortion goes on behind the scenes in the sports we watch. This story is flat out scary. It's all about the point where big $$$ meets access and opportunity.
Link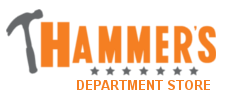 Joey Votto is doing something great with a part of his past most would be trying to forget. I think he's on the right track. It's the reason I've openly told people that I've struggled with depression and anxiety. It opens the door to be there for other strugglers who buy the lie that they are alone. Isolation is the worst place. Good for you Joey Votto! This is a GREAT story. Help others find freedoms!
Link
What's taken this long for somebody to do a film about Doc Ellis? The guy through a major league no hitter while under the influence of LSD. The field was blue the ball was red and his journey was only beginning. Worth a click.
Link
Doug Gottlieb on Twitter brings glad Christmas tidings from the Empire State. 'Not 1 professional sports team in NY State has an above 500 record right now.'
Tony B

---
---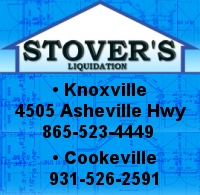 Stover's Wholesale Knoxville
4505 Asheville Hwy
Knoxville, TN 37914-3607
865.523.4449

Stover's Wholesale Cookeville
452 W Broad St
Cookeville, TN 38501-2334
931.526.2591


---
---
Josh Malone Day!!!

Posted: Wednesday, December 4th, 2013, 4:56 PM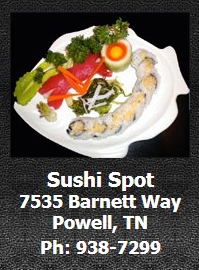 It's D-Day for Josh Malone and UT is hoping for an early Christmas present. 'X' believes it will be a 'major upset' if Tennessee doesn't land him. When you have players of this ilk in your state borders, you simply must land them. Especially when your main competition are region powers. This kid doesn't have a legacy at a place like Michigan or Notre Dame. It's you and Clemson. You've got to get him. Easier said than done obviously when you're Butch Jones and staff and you've only been here for not quite a year. Never mind the fact that Malone is a potential playmaker at this level. You simply have to get him if you're UT and trying to build this back and establish credibility. 'X' feels so confident about this one that he sent me a 2014 Tennessee two deep that I will publish tomorrow here at Tonybasilio.com that features Malone in it. We will carry the announcement live as it comes down for you today on the show right here.
Here's some more great stuff on Malone's big day.
Link
Watch this video for a few seconds and you can see what all the excitement is about around Malone.
If UT lands Malone, 24/7 will jump the Vols over Texas A&M for #2 behind Bama in National rankings. Not too shabby for a program that finished 5-7 this year. I'd call that miraculous.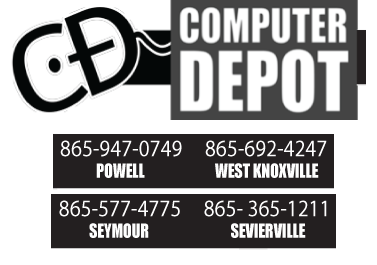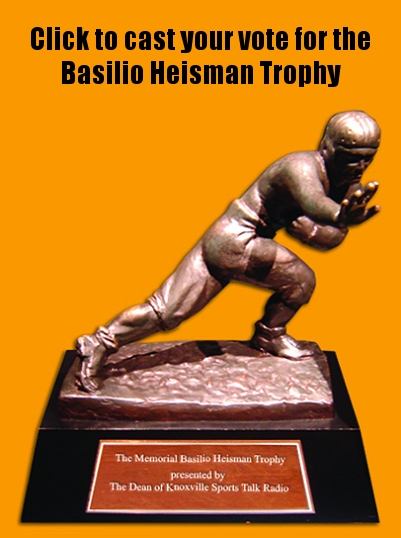 Basketball Vols are off until the weekend. Keith Hatfield hits the Hardwood today presented by Springs Dock Resort in Norris.
Hatfield's Hardwood Report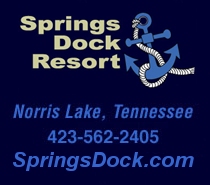 'The first month of the season is in the books for Tennessee basketball. Despite two very unsightly losses, the Vols are about where they were expected to be. I don't know anyone who thought they'd get through November unscathed. The unpleasing aesthetics of the defeats make
things seem worse than they are at this point.
There have certainly been negatives. The post defense has been porous. The perimeter shooting has been, to be charitable, erratic. Jarnell Stokes and Jeronne Maymon continue to struggle when confronted by quality size on the blocks. The focus and effort haven't been as consistent as they need to be for this group to realize its potential.
On the other hand, there's plenty to be encouraged by so far. The freshman class is acclimating to the college game at a rapid pace. The ballhandling hasn't been the consistent disaster it was last season. The scoring has been more balanced than the two man show we saw too
often down the stretch in Cuonzo Martin's second season. The response to adversity in the Bahamas was markedly better than in previous campaigns.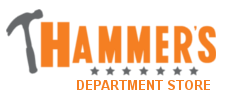 Martin's first two teams dug holes they ultimately weren't capable of climbing out of with shoddy play in November. This group has, at worst, managed to tread water. Garnering a split of the contests with Wichita State and Virginia, while sweeping the rest of the non conference slate, would send the Vols into SEC play on sound NCAA Tournament
footing. That would be a markedly better position than where they've found themselves so far heading into January during Martin's tenure.
Quick Hitters:
Florida can't seem to catch a break. If they could get their roster close to full strength, they'd be a Final Four threat.
Auburn has to make radical changes in their basketball program. The product they are putting on the floor now is Southland Conference quality.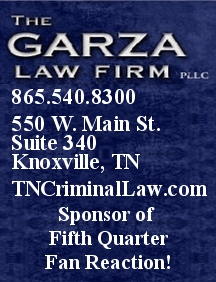 Richard Pitino is going to do his father proud. Once he gets a couple of full recruiting classes on campus, he'll make Minnesota a major player in the Big Ten.
I should know better than to doubt Rick Byrd. Belmont is going to be right in the thick of the OVC race.
North Carolina limps into East Lansing tonight. Michigan State is usually the last team you want to try to get well against.
Wisconsin and Virginia face off in Charlottesville. It will be Nirvana for aficionados of great halfcourt basketball.
Enjoy the Hoops
Keith'
Lots of great stuff there Keith. I do agree that young Richard Pitino is one to watch. And have you noticed how well the PG from Central is playing!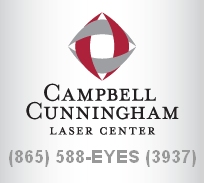 Some Bama fans are a different form of demented. They've never learned that it's just a game. GROW UP!
Link
Gus Malzahn better be smart enough to stay away from the Texas job. He's got Saban on the run and he can really coach. This will be classic stuff in the SEC West if he sticks around with that style and feel for the game. Stay GUS stay!
Link
If you start to notice less JUCO players in college football over the next couple of years, you won't be imagining things. Are new academic requirements of JUCO players entering the NCAA a good thing?
Link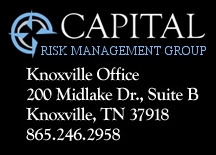 Ryan Black, who joined me yesterday, believes Auburn's DB's Vs. Mizzou's rangy WR's will be the matchup of the weekend in the SEC Title Game.
Link

Come on Florida! Do the right thing! Hire Kiffin! I want hatred back in that once fierce rivalry.
Link
But it looks like Mike Mularky is among the favorites to land Florida's OC job.
Link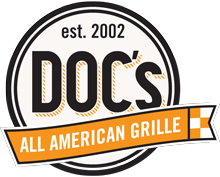 How about Marcus Mariota announcing that he's coming back for 2014? I love that! You're only young once! Great stuff. So, what not for the top of the NFL draft. Here's a mock draft to start your Wednesday.
Link
Hope Mariota has better luck than Zach Mettenberger who tore his ACL.
Link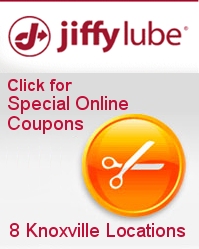 Surely UW isn't going to hire old man Pinkel.
Link
I agree with David Climer, the BCMESS needs to go out with a bang!
Link
There are life changing experiences and then there's this.
Link
This SEC columnist believes undefeated teams should play for National Title. How about you?
Link
Enjoy the day
TB

---
---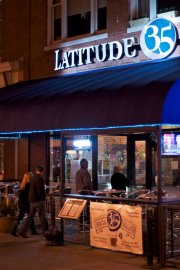 ---
---