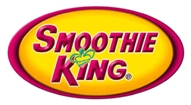 Way too early look at in-state prospects for 2017
Below is a first look at 2017 in-state prospects you will see on campus during the spring. The names below are a sampling of a class of 2017 football prospects that may be the best that the state has produced since yours truly has been following recruiting.
The list is not comprehensive and the names are in no particular order or ranking. Ranking and priority will come after I have recovered from close out of the 2016 class.
Simply put, this is the first cut of in-state prospects Tennessee is involved with.
Just a couple of quick observations. The state, especially the mid state, is LOADED with big, athletic kids. Though only a couple are listed, there are a half dozen or so running backs in the state that will be heavily recruited by Power 5 schools.
Tee Higgins, Wide Receiver, Oak Ridge
, Tennessee 6'5" 190 lbs. Tennessee commitment. No better athlete in the country. Tennessee needs to get its passing game cleaned up.
Trey Smith, Offensive Lineman, Jackson, Tennessee
(University High School), 6'5" 290 lbs. Jackson has traditionally been a strong Tennessee town. Smith is a priority for Tennessee in 2017.
JaCoby Stevens, Athlete Nashville, Tennessee
(Oakland High School) 6'2" 200 lbs. One of most explosive athletes in class. Could play on either side of ball. Will be tough to keep in state because of ties to LSU.
Maleik Gray, Athlete Lavergne, Tennessee
(LaVergne High School) 6'1" 195. Another prospect that can play either side of the ball. Tennessee has a fight on its hands to keep him in state.
Amari Rogers, Wide Receiver , Knoxville, Tennessee
(Catholic High School) 5'10" 195 lbs. Dynamic wide receiver and punt/kickoff return. Tennessee, Clemson, USC all involved here.
Tyson Chandler, Running Back, Nashville, Tennessee
(Montgomery Bell Academy) 5"11" 180 lbs. Running back is high priority in 2017. Chandler is at top of list.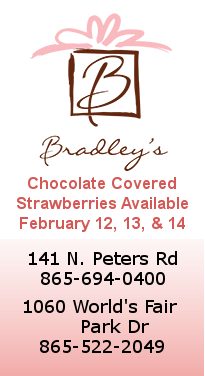 Cordarrian Richardson, Running Back, (Memphis, Tennessee (Trezvant High School)
5'10" 220 lbs. Richardson and Chandler in any order are the top running back targets on Tennessee's board.
Chase Hayden, Running Back/Athlete Collierville, Tennessee
(St. George's Independent School). VOL Legacy. Hayden is probably destined for defensive back in college, but he could help out as slot receiver or running back. Tennessee, Michigan, Notre Dame early for Hayden.
Trannell Moore, Running Back, Chattanooga, Tennessee East Ridge High School
, 6'0" 190 lbs. Probably least recognized name provided except those in the Chattanooga area who have watched him play. Moore won 3A Tennessee Mr. Football Award this past fall. Tennessee knows about Moore as he was unofficial visitor last fall for practices.
Rutger Reitmaier, Offensive/Defensive Lineman , Nashville , Tennessee (Lipscomb Academy)
6'3" 285 lbs. Give credit to Tennessee. They evaluated Reitmaier early, liked what they saw, and extended an offer. Other schools are following suit now.
Princeton Fant, Wide Receiver Lavergne, Tennessee (LaVergne High School)
. Truly talented and athletic wide receiver prospects that has battled injury off and on. When healthy, not many prospects in the state are better.
Ben Hutch, defensive tackle , Nashville , Tennessee
(Hillsboro High School) 6"2" 270 lbs.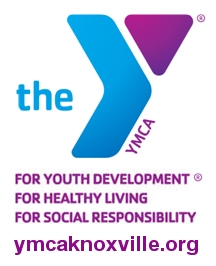 Jacob Phillips, outside linebacker, Nashville, Tennessee (East Nashville Magnet School)
6'3" 225 lbs. Tennessee will be in the market for one or two explosive, playmaking outside linebacker types in 2017. Phillips will be near or at the top of their list.
Obinna Eze, Offensive Tackle , Nashville, Tennessee (Davidson Academy)
6'8" 265 lbs. Eze is extremely raw and been playing organized football only a short time. You can't coach 6'8" 260 at 16 years old.
Latrell Bumphus , Athlete, Savannah, Tennessee
(Hardin County) 6'4" 230 lbs. Bumphus is a jumbo athlete that could play defensive end or tight end in college.
TD Blackmon, Middle Linebacker Maryville, Tennessee
(Maryville High School) 5"11" 210 lbs. Not sure how Blackmon projects in college, and I don't know what his measureables are. I do know I think Blackmon is a good football player.
The state is loaded with talent at the cornerback position. There are more but below are three already garnering SEC interest.
Landon Guidry, Cornerback Nashville, Tennessee
(Thompson Station High ) 6'0" 175.
Gentry Bonds, Cornerback Murfreesboro, Tennessee
(Riverdale High School) 6'180" lbs.
TJ Carter, Cornerback, Hendersonville, Tennessee
(Hendersonville High School) 5"11 175"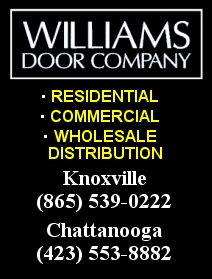 Wildcard Isiah Stokes Defensive End Memphis, Tennessee
(Lausanne Collegiate School) 6'8" 280 lbs. Stokes would be arguably a top 5 prospect in the state next season as a defensive end prospect. At least at this time he has given up football. Some think there is a chance he rethinks this decision before his senior year of high school.
One prospect people aren't taking notice of but will by December: Chase Kuerschen, Athlete, Knoxville Catholic. I don't know what his measurables are, but he has good size, runs great routes, is a sure tackler, and is football fast
Top Five – OUT OF STATE TARGETS 2017
There will be plenty of time to develop a more detailed list of key out of state targets. Here is an early list of a half dozen.
DeAngelo Gibbs, Safety , Loganville, Georgia.
Gibbs will be talked about as one of top prospects in Georgia for 2017. Actually, most believe he may be the top safety in the Southeast. You will hear plenty about him. Gibbs and Tennessee signee Nigel Warrior are cousins. To be honest, it would be an upset if Gibbs didn't wind up in Orange next season.
Lamont Wade, Cornerback, Clairton, Pennsylvania.
Most recruiting services have Wade rated as the top 2017 cornerback. Though early, he lists Tennessee as one of his top schools. Wade was recruited by Bob Shoop while Shoop coached for Penn State.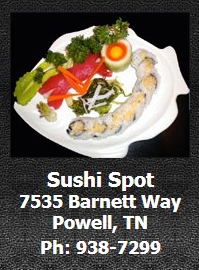 Justin Foster Outside Linebacker Shelby, North Carolina.
Linebacker is a position of need in 2017. North Carolina has been good to Tennessee of late. Foster is one of the tops in the Southeast.
Zac Carter, Defensive End, Tampa, Florida.
Carter is as good a defensive end prospect for 2017 as the state of Florida will produce. Tennessee has already positioned itself to be a major factor and possibly the team to beat for Carter.
Jordon Riley , Strong side Defensive End/Tackle Durham, North Carolina.
Riley was committed to Tennessee but recommitted a few months ago to make sure he made the right choice. Tennessee is still involved here. Very hard pull out of the heart of ACC Country.
Eric Crosby, Defensive Tackle, Virginia Beach, Virginia.
Tennessee failed to sign a high school defensive tackle in 2016 and frankly the 2017 in-state crop of defensive tackles is good but not exceptional. Crosby is a top target and lists Tennessee as one of his top schools.
'X'