I'll let Orange Throat kick off the weekend. For the uninitiated, Orange Throat is a UT insider that chooses to share his musings/inside word with us.
Orange Throat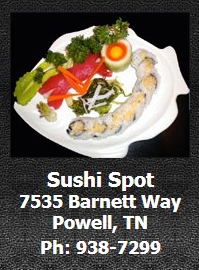 'Random musings as we go into the weekend:
THE HIT ON THE HIT MAN:
Our combative AD Dave Hart struck back against his detractors on "The Nation" radio show last Sunday night.
This is a Vol Network/Volquest supported show, so this is like Fox News interviewing Mike Huckabee.
Hart struck back at the Vast Lady Vol Conspiracy that has sprung up against his ridiculous partial-rebranding of the Lady Vol sports teams, and his primary defense is he led the effort to construct the Pat Summit plaza.
Meanwhile,
Nashville's "The Tennessean" is still on his trail and is showing no signs of letting up. Still looming out there is the possibility Riyahd Jones may be charged with something soon.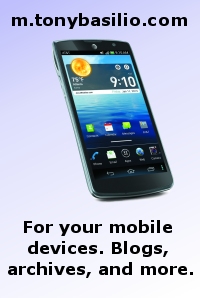 WE'RE ON BOARD WITH DEBORD:
We've opined in this space with serious questions about the hire of Mike DeBord as OC. I'm joining Tony B as a DeBord sheep, based on his press conference and interview with Tony. I think he brings a great dynamic to Butch's staff.
This guy is a real pro, comfortable in his own skin. Butch is a mercurial guy who needs some grounding at head quarters, and I think DeBord might be a huge hire. Now, if our offense sucks next season, I reserve the right to change my mind.
TENNESSEE BASKETBALL:
Donnie Tyndall's foot is swelling within Cinderella's slipper, to the point that he had to kick it off last night as his team faded and lost to Vanderbilt in the second half last night. This was a bad loss. Vandy shot 3s in the second half unmolested. DT's zone defense has to be called into question.
Further, DT's recruiting is hamstrung by the looming NCAA Notice of Allegations for Southern Miss, which is expected to impact Donnie. This recruiting class is going to suffer from the NCAA situation, already has. Not jumping off the ship, but have my life jacket on
.
Orange Throat'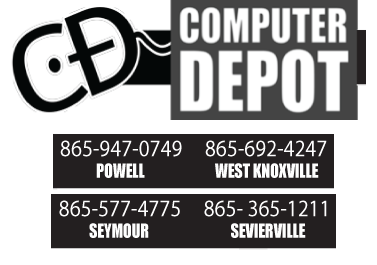 Kevin Stallings didn't hesitate to set a player straight last night in the after math of that game. Now, how he got that point is another matter entirely. Here's an account of what happened post game. This is very much in dispute.
Good for Kevin Stallings.
Link
Tennessee's side of this is as follows:
Our staffer did sternly tell our players who were near Baldwin to walk away and "don't fall for that."
Stallings overheard that, approached our guy, and asked what happened. Our staffer then simply answered his question.
One of the talking heads on ESPN tonight said that our coaches should have handled that situation better, insinuating that one of our guys sought Stallings out.
That absolutely was not the case.'
Either way, I have to tip my cap to Kevin Stalling for the way he shamed that kid post game. Once the game is over, there's no need for that non-sense. Before or during the game if you want to talk some trash and back it up, you get me vote. Afterwards, behaving like that is piss poor. Knowing those guys on UT's staff I'm 100% sure the second account sounds more plausible. Never a dull moment around here.
Vols have lost 8 of 10. Ouch. Vols are 2-6 at home in SEC. Double ouch. Tennessee has 4 straight games in the SEC for the first time since 1994-95. Courtesy Patrick Brown Chatt Times Free Press.
Vanderbilt @ Tennessee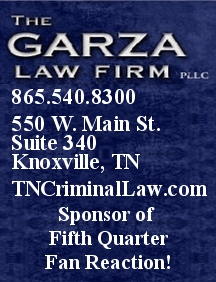 Live blog notes from the game:
Vols down 16-5 early hit the switch last night and went on perhaps the most important run of the year last night going on a 12-0 run to climb ahead of Vandy in the first half at 17-16. Both teams had early 12-0 runs keyed off 6 TO's. Tennessee does not quit. They play with max effort. When they turn up the defense, they are extremely fun to watch. Armani Moore plays so hard. Willie C had four point and zero fouls 14 minutes into that game. Vols stretched the lead out to 28-19 with 1:30 in half that's a 23-3 run if you're scoring at home. Vandy looked like UT versus UK. Reece adds a layup and it's a 25-3 run with 51 Secs in half. And Stalling is bitching at the refs. Are you kidding me?
At haltime, Tennessee had 22 second chance points to 7 for Vandy. Vols had 10 offensive rebounds in the first half and outrebounded Vandy 22-7. That's how you get it done!
Vandy shot well over 40% in games versus the zone this year and went only 5 for 17 from 3 point land in the first half. If this keeps up, Vols are in great shape
If Vandy can't shoot 3's, they can't play.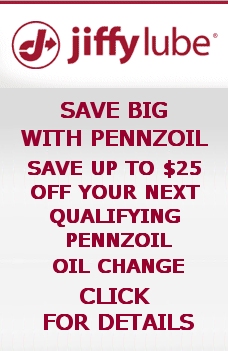 Willie Carmichael only committed one personal foul in the 1st half. We take our victories where we can get them around here.
Damien Jones attempted only 2 shots in the first half. You can't make that up.
How about Vandy making it 46-45 with 8:23 left in the game? Surely this can't last. Three huge swings in this game tonight. Strange.
Kornet hits a 3 ball and we're tied at 48 with 7:45
Richardson starting to assert himself and he has 12.
Jones hits a foul shot giving Vandy first lead since it was 16-14 6:50 left.
Vandy is up 54-50 with 6:23 left...Vols are in trouble Baldwin with 3 pointer to take a four point lead. This can't be happening. That clown is backing it up.
Kornet bombed in a 3 and Vandy is up 7. Oh no, better get MACO
Vols led 45-32 with 14:33 left in game. What the hell happened here?
Seeing Whoopie GoldsGym's brother on Vandy's bench makes me feel like I'm in the Conzone. GoldsGym Jr. even does the celebration flex like his brother.
Jones with a flush and it's 59-50....Come on Vols...This is getting ugly.
Moore finishes Vols down 7.
Vandy missed 3 shots during the second half run with zero turnovers.
Offensive foul call is ALL TIME bad. ALL TIME! 3:51 left and that is Moore's FOURTH foul.
Kornet with a dunk and it's 61-52.
Vandy 9-11 make it 10-12 in that stretch of plays. Jones with dunk Vols down 11 at with 3:30 left. Vols only forced 3 TO's in that stretch. That's called ballgame where I come from.
2:00 min left Reece with 3 Vols down 9.
La Chance running one hander and it's an 8 point game.
Hubbs hits a 3 and it's 68-63 with 1 min left.
Luke Kornet converts 2 ft's and it's 70-63 with 47 secs.
Game set, match, Good night. Adios. See ya, wouldn't wanna be ya.
Vols with worst Feb in history. They have won only 1 game in February. What's up with that? 1 damn game. Sheesh man.
Luke Kornet 7 foot sophomore with 21 point night. Pasty white boy alert.
Well, it was an interesting Smartway/Dalton Bearing and Hydraulics postgame show last night (you can go back and
listen here
).
Keith Hatfield went off last night. He was not pleased.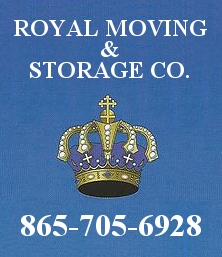 'Game was an ALL TIME stinker.'
'I'm waiting to see Big Zo Johnson and Le Marcus Golden walk out with that kind of defense.'
'Bright spot. Dance Team used music from this decade.'
'2-6 in league play at home. Great news is we have only one more game left.'
'Vandy is way too young. They were fighting amongst themselves in the first half. What a stupid game.'
Here's today's Hatfield IX
Hatfield's Nine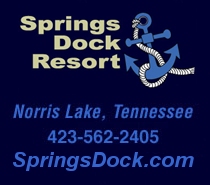 'We can only hope that winter is on its way out the door. I'm not sure the good folks of East Tennessee can take much more.
1. Tennessee's effort last night was totally unacceptable. That's one of the rare times this season they didn't get after it on the defensive end.
2. Say what you will about Kevin Stallings, the man sticks to his principles. Wade Baldwin would be wise not to test him.
3. Bob McKillop is showing why he is one of the hidden gems in college coaching. He has a team recruited to play in the Southern Conference tied for the lead in the A-10.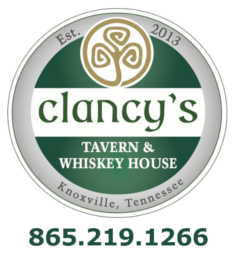 4. Chris Collins is going to do some special things at Northwestern. The Wildcats are learning how to win.
5. The atmosphere in Wichita tomorrow will be supercharged. The Shockers and Northern Iowa face off with the Valley regular season title on the line.
6. Arkansas gets the next shot at Kentucky. If the Hogs make it four in a row over the Cats, they will be in line for a number 3 seed.
7. Arsene Wenger has become a detriment to Arsenal. Their putrid showing against Monaco on home field means it is time for a change.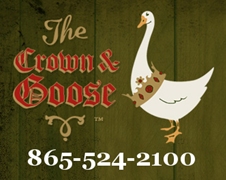 8. Sad to hear that Josh Hamilton has suffered a relapse. He seems like a decent soul who has tried as best he can to fight his demons.
9. I'm puzzled by the media's apparent need to make a martyr of Alex Rodriguez. He's a self absorbed jerk who knowingly cheated and then pretended to be a victim.
If you're looking for somewhere to watch UT-Florida tomorrow, check out The Crown & Goose. Stop in and grab a great dinner and some drinks while watching the Vols.
Keith'
VOLS NEED TO STEP UP FOR NIT CONSIDERATION

A LITTLE BASEBALL JUST TO WARM ME UP

SINCE WE LAST SPOKE: 2-26-15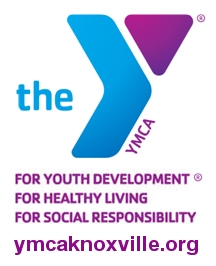 VOL HOOPS PROGRESS REPORT
Saturday night at The Tad Pad was the most disappointing night of the Donnie Tyndall era so far for me. I want so badly for this team to make the NIT and be rewarded for the over-the-top effort they have displayed throughout what has been a trying season filled with adversity and uncertainty....
PUMP THE BRAKES DAVE:
Vol baseball got off to a mildly disappointing start losing two of three to FIU in Miami then waiting very late to dent the scoreboard to even their record at 2-2 (
Now 3-2 after defeating Belmont
) with a win over Lipscomb in of all places Georgia....
FROM A-ROD TO NIMRODS:
Last week I ripped A-Rod in this spot which he has Ėand will in the future- deserve every bit of. The truth is however it is not
his
fault he is still wearing the pinstripes long after wearing out his welcome. That abundance of absurdity can be placed in the laps of Hank and Hal Steinbrenner who history will show have a lot more in common with Jim Carrey and Jeff Daniels of
Dumb and Dumber
fame than their famous father....
HIT-MAN HART FLAILING WILDLY:
I guess the relentless cold, ice, and snow have finally caused irreparable
dain bramage
because I am about to mention
Lady Vol
Athletics in the blog. Donít get the wrong impression I am not one to deny opportunity nor am I anti
Lady Vol
. My wife was a college basketball, tennis and softball standout, is enshrined in both the Lenoir City High School and Tennessee Wesleyan Sports Halls of Fame and I am tremendously proud of all her accomplishments
...[more]

Vandy Joe feels slighted. He called in last night and got an ear full of receiver on last night's Smartway/Dalton Bearing and Hydraulics Tennessee Basketball Overtime. Funny. Vandy Joe lost our # after the Vols won in Nashville earlier in the Winter. So now Vandy Joe is pissed. Well, that makes two of us.
'Tony,

Boy, talk about showing your colors. You showed, at least tonight, were a sorry loser.


I know itís your show & you own the plug; but, come on man.


I give your Vols their due when they win. I've listened & read you for years make Vandy the butt of your jokes.


Cheap shots like saying--why didn't I call after UT "killed" Vandy in football & didn't call after UT won in Nashville doesn't become you Tony. I'll remind you I called you & Beano the Friday before the football game & told you both that I wanted UT to totally bury them where Vandy would get rid of Mason. Well, your Vols struggled to win & could have lost!


You guys thought you'd beaten Alabama the way Jones & the team acted after that game! Planting flags in the sidelines. Laying on the field & having a team photo taken. That was a bush league classless act!!


I told you I attempted to call after the game Vandy game, yes gave, to UT in Nashville! Converting free throws would have given Vandy the win. What I was going to tell you when you cut me off was that you ought to get a class act on your station & talk with Vandy baseball coach Tim Corbin!!!!! Tony, just keeping it real dude. I call it the way it is & you know it.


UT is going to struggle the rest of the season. I hope Tyndall stays around. He's a good coach & will make UT better if the idiots at University don't fire him.


Oh by the way, Joe Lunardi's hair reminds me of Dave Hart's !!!!!!!! You talk about someone that needs to be shown the door-- its Hart. Before itís over, Hart & BE Cheek will run the UT athletics department into the ground.


Vandy Joe'

What is the pantywaist factor with Seth Davis? How blueblood annoying is that guy.
Link
Now that Fidel Goodel has been slapped down yet AGAIN, where will the Adrian Peterson saga go from here.
Link
Joe Lundard's hair. Will that be paper or plastic?
LSU slapped on the wrist.
Link
Mark Dantonio is grooving with his conference commissioner's hayseed agenda.
Link
Modern era probz.
Link
Oh Clarkie Moore...Keep Tony B in mind for one of these.
Link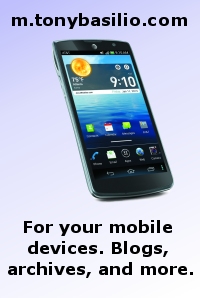 This an interesting story on the ugly side of reporting.
Link
Chris Jones....Where do you even start with a story like this?
Link
Thank goodness Tennessee is getting out of the Adidas business. These uni's are gross.
Link
Action Jackson has been released. Action joins the likes of Steven Jackson, Reggie Bush, DeAngelo Williams, Chris Johnson and Peyton Hillis given their walking papers this off-season.
Link
Jagr has a chance to play for another Stanley Cup?
Link
Tony B