Trevarris Saulsberry would be among the top 5 most indispensable Vols in this camp. That's a guy you just can't afford to lose this year for any significant length of time. Put it this way, who besides Saulsberry could draw any modicum of a double team. Can you think of anyone else on the roster that could draw a double team? His presence can be huge for this team. Butch Jones wasn't giving up the significance of Saulsberry's injury yesterday. Nor should he. I would make my opponent prepare for everything possible under the sun. Let the media work for it if they want to know. It stands to reason that a big man like Trevarris will be a while getting back. Any tweak of a knee when you're that size can't be easy to overcome. That's a real shame for that young man and for this Tennessee team. Once again, the margin of error is so slim on this team.
I remember when Scott Wells was a freshman at UT. He came out of nowhere to start the Florida game as a true freshmen back when the Gators had men and he balled out. A former wrestler, Wells converted his use of leverage on the mat to become a wonderful player for the Vols off the jump. Can Jashon Robertson be a Wells repeat. A former high school wrestler exploding at camp as we speak right here.
Link
General's Quarters
Smokey's Howl
Vol Army
Rocky Top Rowdies
Big Orange Crew
Students are going to vote here
(Link)
now through Sunday. Surely we can do better than this. Of the names above, what is your favorite.
Great for Jarnelle Stokes. I have to admit, I didn't think he was an NBA player due to physical limitations. He made a fool out of me. I'm very glad to be wrong on this one. Congrats to Jarnelle who showed enough in Summer ball to merit a 3 year contract with the Grizz! Super news!
Link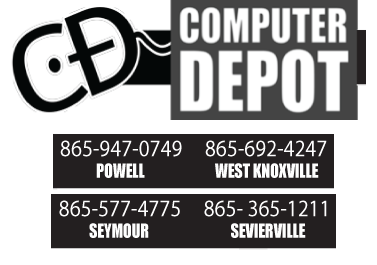 Jon Reed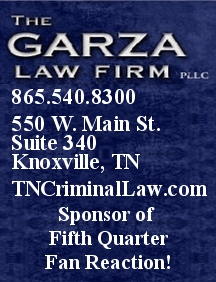 Game manager is a term loosely tossed around in the football world when talking quarterbacks. It's the backhanded compliment equivalent to being placed in the friend zone by your romantic interest.
There's no in between. Quarterbacks are either good enough to make plays or labeled as a game manager. It's a term for guys that are just there to not mess up while the rest of the team wins their battles at other positions. Being called a game manager shouldn't be an insult; it's really an indictment on the level of talent that is on the team at the other positions on the football field.
So when people say that Justin Worley just needs to "manage the game" this year for Tennessee, they are completely missing the point. The Vols are not good enough as a football team for a guy to merely take care of the ball, provide leadership or whatever other clichés are tossed around and compete. They are going to need the quarterback position to create some winning plays.
Is the defense going to be good enough to win the field position game? Will the special teams be effective enough to consistently flip the field for opponents as they try to replace their most effective player from 2013, Michael Palardy? Is the brand new offensive line and the Marlin Lane/Jalen Hurd combination going to be enough to churn out first downs and control the time of possession?
This is not a rip on Justin Worley. Frankly, it's all but guaranteed that there is not a guy on this year's roster good enough to make plays "to win the game," so you hope that a senior can limit his mistakes and not put your team at a steep disadvantage.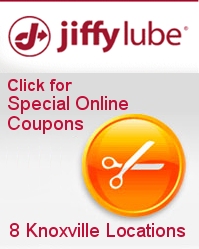 There is a reason that Utah State is less than two weeks away from coming into Neyland Stadium as less than a touchdown underdog. The oddsmakers do not care that, like Tennessee, the Aggies are in the midst of basically a complete of overhaul on the offensive line as they will start four new faces. Nor is it viewed as detrimental as it should be that they are coming into a road game in front of over 100,000 screaming fans with 3 new starters in the secondary while also replacing four of the six backups at the positions.
It's because Chuckie Keeton isn't a game manager. Neither is Justin Worley. And Vegas knows that.
For the Vols to have a successful season, whatever that means to you in the win/loss column, the quarterback position, Justin Worley or whoever it is throughout the season, has to utilize the strength of Team 117+1, the wide receiver position, and make enough plays behind an inexperienced offensive line while a young defense comes into their own. It's going to be a tough task to manage.
Check out my new program Reed & Lundy with Christian Lundy and yours truly debuting Friday from 3-5 on the Tony Basilio network online and on the Tony Basilio app!
Jon Reed
@jon__reed

Johnny Manziel played like #2 last night but he thinks you're #1. This guy is an American original.
Link
BTW, Manziel was putrid in the first half last night against the Redskins. He was 2-7, 29 yards passing in the first 30 minutes. Well, maybe he did it with his legs? Wrong. Johnny F-U was 1 rush for -1 yards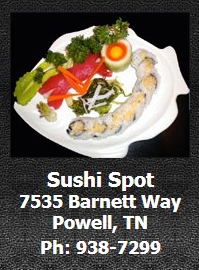 Bobby Petrino and Todd Grantham are already feuding. SI says the relationship between Louisville's HC and DC has deteriorated to the point where Petrino would run him were it not for Grantham's contract. LOVE IT!
Link
This is cool. Chris Low and ESPN.com telling on themselves for blowing it with Mizzou last year. Hey, somebody could shock the world this year in the SEC. It could happen. It could happen right here in...... well, come on Tony... You're right....
Link
Did anyone else notice Mike Tirico on ESPN going out of his way not to say 'Redskins' last night? Why doesn't that surprise me? When are these people going to worry about something of importance? Just sayin....
Horrible news for Miss State. Lose your senior right tackle at the end of camp for the season. Awful.
Link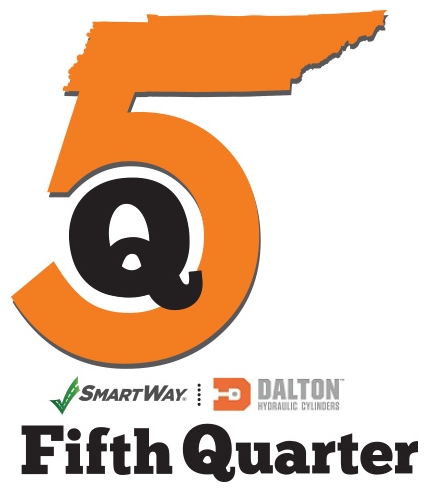 Saturdays This Fall
Tune in right after the game!
Face the facts....4 team college football playoff will last about as long as the average Hollywood marriage.
Link
After re-injuring his shoulder, Braxton Miller's season is very much in doubt. That's a huge blow to Ohio State.
Link
Braxton Miller's loss at Ohio State is huge. Why?
Link
JT Barrett could be Ohio State's new starting QB.
Link
What kind of RB will Tennessee see in Florida's Matt Jones in Neyland Stadium?
Link
Can journalism and business co-exist?
Link
WOW! AP is predicting a backup QB (sort of) will win the Heisman.
Link
RIP Don Pardo.
Link
Great Tuesday!
Tony