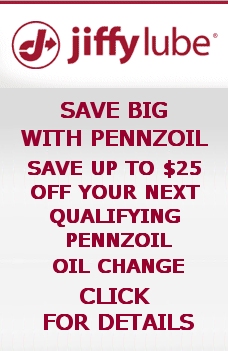 It being Florida game week, I want to alert you to a wonderful Christmas gift idea opportunity that will be occurring this week in Knoxville. I read a GREAT fictional book yesterday by John Norwood yesterday entitled Rebuilding Year. This book literally about made me cry! Really well done and centered on UT's 1998 National Title Season. Well, Calhoun's on the River will hold a special book signing Wednesday night from 7-8 pm before VolCalls with the author, John Norwood. John is a UT Alum and damn proud of it! Go purchase a book or two for those special people that introduced UT football to you! A portion of all proceeds will be contributed to the American Cancer Society's Making Strides Against Breast Cancer. So come out early Wednesday night for VolCalls, meet John Norwood and pick his new novel, Rebuilding Year. You will thank me later once you read this touching book!
Tennessee's just not ready to win games like that one on Saturday just yet. Winning teams win a fair share of those 6 plays that determine SEC high level games. Tennessee isn't there yet. The young Vols made plays and they were in it to win it as we thought they would be right here with the tonybasilio.com family of contributors. The Vols are well coached but they just don't have 'it' yet. That's the deal. There's just not enough talent there yet to overcome these mistakes. These guys have to learn how to win. And when I say these guys I mean that whole locker room from the head coach right on down. We can't have guys holding the ball during an onside kick at the end of games. We're talking little things here but little things become large in losses. The Vols have a chance to take the next step this weekend in Neyland Stadium. That's the theme of the week. I don't care if Tennessee wins 2-0, but it's time to beat Florida. My sense is that streaks don't end in close games, they end in blowouts. Enough out of me, let's here from some contributors.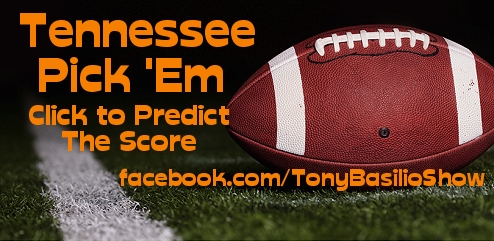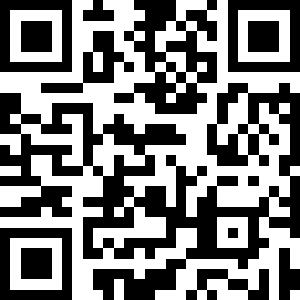 Go To Pick 'Em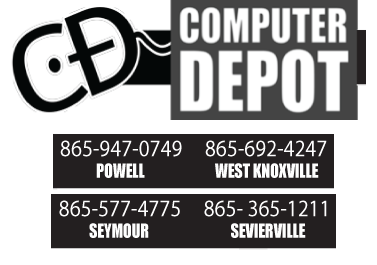 Your Vol Colonel leads things off. In case you don't know, Vol Colonel is a Tennessee insider with tremendous access. He sees practices. He knows support personnel that share with him the inside dope. And he gives it all to you right here.
Vol Colonel
One thing I will address looking back at the Georgia game is the quarterback situation behind Justin Worley. I had no problem with Nathan Peterman coming in the game when Justin was shaken up. However, I think I will have a problem going forward if Justin gets hurt or has to leave the game and we go back to Nate. Nathan is a great kid and he's worked his rear end off to earn the respect and trust of his teammates and coaches. Some players would never comeback from the disaster that was his first start at Florida a year ago. It would have been easy to pack it in or transfer out after an experience like that. Nathan instead, went back to work and put in the effort day in and day out to make himself a better football player. He's generally the first guy at practice and the last to leave. Same thing in the film room, Nate probably watches and studies more film than anyone on the team.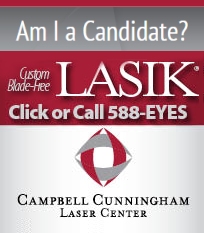 I hate to put a label on a kid and cast him aside, especially knowing how hard this young man works, but for whatever reason, when the lights go on, Nate seems to crap his pants. I just don't know any other way of saying it. Heck, there is no great way to say it. Fair or unfair, I think Nate is a practice player. He's not the first guy I've seen to come through here and not be able to carry what he can do on the practice field into a game and he probably won't be the last. I know the coaches wanted to redshirt Joshua Dobbs this season, but I think now they have no choice but to turn to Josh if Worley goes down. I know Nate has been put into some bad situations and timing hasn't been a friend to him either. It's a darn shame Nate never had the luxury of being able to try and play through it against a lesser opponent where victory was almost assured. Instead, he draws a start at Florida last year and this year he goes in at Georgia. The Swamp and Georgia aren't the most ideal places to break in a young quarterback. Would things have been different had he been able to see action against a Western Kentucky or a UT Chattanooga instead of hostile environments on the road? I guess we'll never know.
Now let's move on and accentuate those positives. I see growth and a team that's getting better each and every week out there. Justin Worley really looks like the game is slowing down for him. He looks comfortable and confident out there and he's playing smart football. His decision making for the most part has been spot on. When he came back in that football game Saturday and led us down the field for a score, I told my wife that's not Justin Worley, that's Justin Warrior. That's just what Justin was out there Saturday, a warrior. Jalen Hurd continues to develop and get better with each game. He's going to be a special player. His 119 yards on 24 carries was the best day for a freshman running back at UT since Jamal Lewis in 1997.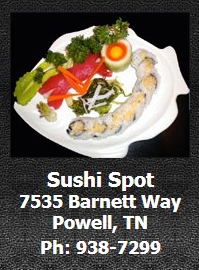 Jalen Reeves-Maybin had his best day as Volunteer on Saturday. I thought he was outstanding. He was all over the place making plays. Todd Kelly Jr. came up big. He had that great interception and just has a natural knack for being in the right place at the right time. He's not the kind of player you're going to fool often. His instincts are impeccable. Derek Barnett, Owen Daniels and Danny O'Brien had solid games. You always get solid performances from AJ Johnson and Cam Sutton. Sutton is really developing into a shutdown corner. If I'm not mistaken Georgia only targeted Cam's side of the field once or twice during that game.
The defense is ahead of schedule and they have been lights out on 3rd down. In our last two games our opponents have only cashed in on 3rd down 5 out of 22 times. That's off the charts outstanding. Matt Darr averaged 44.6 yards a punt Saturday, far and away his best day since arriving at Tennessee. The future is just so bright here. We're the youngest football team in America. Nobody has played more freshmen (22) than us this year. Can you imagine how good we're going to be down the road when these kids grow up and we stack some more recruiting classes around them. This is a very exciting time right now. It's fun to watch us play again.
While we may have missed out on a defining moment against Georgia, I do believe there is a defining moment on the horizon for this football team. I think that defining moment comes this Saturday against Florida. We've lost 9 in a row and 17 of the last 21 games to the Gators. This streak WILL come to an end in Neyland Stadium this weekend. I think we are going to unleash some fury on Florida and be the final nail in Will Muschamp's coaching coffin. Florida opened at a pick and some books have the Gators a slight one point favorite over the Vols. I expect the line in this game to flip to Tennessee as the favorite before the week is out. I think the smart money will know what's going to happen in Knoxville this Saturday. The Gators are going down to the Volunteers and I don't think it's going to be close. These Volunteers will serve notice to the college football world this week that this program is back!
Have a Great Week and Go Big Orange!
Your Vol Colonel'
Viva Vol Colonel!
Orange Throat, is up next. This guy has been around college sports for decades. You know his name. Trust me. He's impressed and ready to win this weekend. Aren't we all?
Orange Throat
An intriguing matchup Saturday at what should be an electric Neyland Stadium, despite the early kickoff:
Will Muschamp is literally fighting for his head coaching life. He'll easily land as an elite DC next year if he gets fired but probably won't get another shot as a HC until he goes back through the cycle. There is almost no viable pathway for Muschamp to keep his job if he loses Saturday.
Butch Jones has the train gaining speed, but a loss Saturday would rob the engine of power and momentum. If you don't get it done against the questionable Gators, you've squandered a golden opportunity to end a painful streak and gain needed credibility to match the hype with performance. If Butch loses, the questions about his staff will get louder, especially if they don't get it done on offense.
Missouri's shocking comeback win at Columbia throws the SEC East into total chaos, so the winner of this game has reason to believe.
Butch and Bajakian now have a dilemma with the QB situation. Those that believed the Peterman performance at Florida last year was an aberration got jolted with his showing between the bushes. Anybody that picked him over Worley coming out of camp should have to submit a sample to the lab. If Worley gets hurt again, or if this injury is worse than advertised, how long do you go with Peterman? Everybody says he's a great kid, but I'm not sure he could win the starting job at Vandy right now. That means you get Dobbs ready, and quickly. Otherwise, we line up the "Thundering Hurd" in the Wildcat and hope for the best.
As far as beating Florida, the thing I was most encouraged by yesterday was the performance of Darr and Medley. Make no mistake. This game Saturday will be a tough, hard-hitting game and Florida's defense will show up. My bet is it will be low scoring and the kicking game will be huge.
One more point. The Governor of Kansas should launch an investigation into the mismanagement of the Jayhawk football program. First, Turner Gill and then Charlie Weis. Millions and millions of buyout money. Not sure he would have taken the job, but Phillip Fulmer was in the picture when KU hired Gill, whose resume was thinner than a Kenyan marathoner.
Orange Throat
Thinner than a Kenyan marathoner! Great line.
Keith Hatfield is up next. This guy is laying the wood on this site and on Friday's. What a rising star!
Hatfield's Nine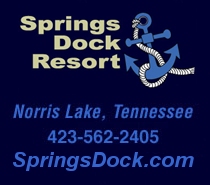 'Florida weeks has arrived with and brings with it a tremendous opportunity for the Tennessee football program. Never will UT face a less imposing Gator team in Knoxville.
1. Justin Worley stood in and delivered another gutsy performance. He's certainly played better than I ever envisioned he could at this level.
2. The offensive line has to collectively toughen up immediately. They were turnstiles for most of the third period.
3. The defense is obviously improved. They are still far too susceptible to the big play.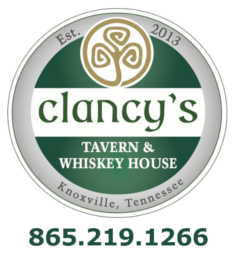 4. Justin Fuente deserves some credit. Memphis is light years better now than when he arrived.
5. Bo Wallace has to be more concerned with ball security if Ole Miss is to have a shot Saturday. Turnovers will kill any chance for the Rebels against the Tide.
6. The atmosphere in Oxford will be as good as it gets. ESPN and the SEC Network should just set up shop there today.
7. Johnny Cueto getting to 20 wins is a richly deserved honor. Winning that many games for a team that can't hit a lick is a tremendous feat.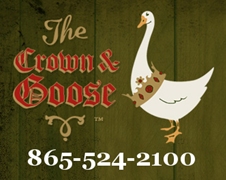 8. This year's MLB Playoffs should be fascinating. Television execs have to be giddy over getting a Cardinals - Dodgers series.
9. There are results every season in the NFL that boggle the mind. Pittsburgh losing at home yesterday to Tampa fits the bill.
Be sure and stop by Clancy's Tavern and Whiskey House this week. With each pint of Miller Lite you purchase, you get an entry into a drawing to win two UT-Florida tickets at their portion of Gator Roast I on Friday night.
Also, be ready to go for the leadoff events for Gator Roast I at The Crown & Goose and GPT Annex on Thursday. We'll get started in the six o'clock hour at The Goose, then head to Annex for some late night fun with our friends from Fireball.
Keith'

How is Tennessee going to checker Neyland Stadium Saturday? How do you coordinate that on short notice? They are going to try. Love it.
Link

Tee Mail:
Are you with Dwayne on this?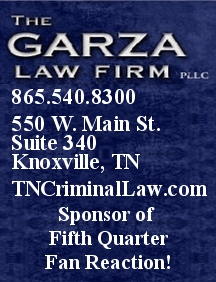 'This Weeks Florida Game Is a Game of Firsts
The first game that fans will question Butch Jones coaching abilities if he doesn't win.
The first "big" game the Vols should win.
The first game the Vols can win that will lead them to a chance to win the SEC East this year.
The first game Butch can't blame inexperience and all those freshman playing as to why we lost.
The first game the boo birds will come out if we loose.
The first game that gives us a pretty good chance to see us in the bowl picture.
This is a game we gotta, gonna win!
Beat the Gators!
Dwayne K, Nashville'
Mike in OKC is pretty hard on UT's OC. Are you with him in this.
'Yo Tony,

Proud of the Vols, overall. UGA knows they faced a quality SEC opponent! What might have been?

By reviewing game stats at utsports.com, I suggest the primary variable to explain Tennessee's 2-2 record points directly to turnovers and points off of turnovers.

POOT vs. Utah St. Tennessee 34 Utah St 0 Final W 38-7 Tennessee

POOT vs. Ark St Tennessee 14 Ark St 0 Final W 34-19 Tennessee

POOT vs. OU Tennessee 6 OU 28 Final L 34-10 Oklahoma

POOT vs. UGA Tennessee 0 UGA 14 Final L 35-32 Georgia

Against Georgia, not only did Tennessee get two interceptions, but the offense, subsequently, went 3 and out each possession; thereby costing the Bulldogs absolutely nothing for their mistake. Contrast that to the cost of the Vol fumble to Georgia touchdown Tennessee contributed.

I'm still waiting to be convinced Bajakian is a competent SEC (Power 5 Conference) quality OC. Obviously, not all of his calls compare with eau de skunk, but enough do to warrant critique. There's an old adage, "One aw shiRt erases 10 atta-boys." We've seen 'em last year and this. I want the guy to succeed, but there ain't much room for error in close SEC games. I did like Tennessee surviving their first possession of the season, on Saturday, beyond 3 and out. Even scoring a field goal on the possession (should have scored a touchdown -- see replay). What a difference a TD would've made in the end.

In regard to coordinators, for sake of analogy, let us consider combat. The Head Coach has the overall responsibility to win a Championship (victory in war through a strategic vision which includes offensive and defensive considerations). Coordinators have the responsibility of achieving the overall goal by winning games (military campaigns) through successive possessions (battles) by putting their players in positions to succeed one play at a time (tactical engagements) against an opponent determined to negate the effort.

BTW, does memory fail me; or against Florida last year in the Swamp. did not Nathan Peterman and Marlin Lane fumble an exchange at just about the same spot on the field with Tennessee in at least field goal scoring position?

Bleed Orange!!!

Mike in OKC'

Mike. I get your frustration. We are all frustrated. It's hard for me to judge an OC with an O line like that in this league. Georgia had men up front and truthfully it will be a minor miracle at this point if we don't send one of our QB's to the hospital.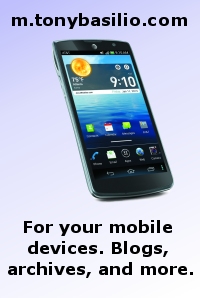 'Tony,
After watching the Georgia game Saturday, I was very glad that Butch Jones (and not you) is coaching this team. You should go on the air and admit that you couldn't have been more wrong about the QB choice for this year. The evidence that Worley is a much better QB than Peterman could not have been clearer than we saw Saturday. Worley is tough as nails and threw some really good passes. He also was way off on some throws. But right now, he is much better than Peterman, who really struggles. You have always underestimated Worley. Now you owe the man a big apology for all of your negative comments about him. He may not be the best QB we've ever had, but he is the best one we have now and did an outstanding job in spite of having so many of his WRs out with injuries and having a weak O line that can't pass protect. I saw the kid play in HS and it was clear then, he is a talented QB.
Go Vols!
Mike Horan
Inman, SC'
Mike: I NEVER said anything about the QB job as if I knew the deal firsthand. I simply don't see enough practice to comment on something like that. I interviewed Reed Carringer of rockytopinsider.com who was firm in his belief in the summer that Worley was outplayed by Peterman in practice and I documented his feelings here in the blog. Interestingly I also had some support folks tell me that Carringer's account was accurate as well. I don't believe Reed Carringer would just pull this out of the air. He's very good at what he does. Unfortunately the same can't be said for poor Peterman. That kid had two of the worst performances you will ever see from a QB. Your point on Worley is well taken. That kid is really tough and has become a nice QB. I really hope our coaches will put some more quick stuff in for him and the receivers because I'm afraid he could get really hurt playing behind that O line.
Are you ready to beat Florida?
I am!
Tony