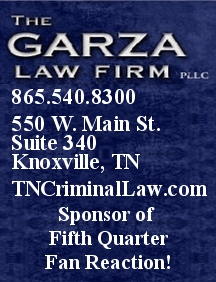 Couple of housecleaning notes!!!
Couple weeks out from Signing Day...
'X' stops by on Wednesday with a special report.
Get the app!
Droid
|
iPhone
Orange Throat
Random musings as we celebrate a great Tennessee basketball win at Vanderbilt and welcome superman chancellor Beverly D. Davenport to town today:
HAVE THE GNB'S CHANGED THEIR MINDS ON FULMER?
For months, insiders close to the GNB's (Guys with Names on Buildings) have insisted that former HC Phillip Fulmer had NO chance to succeed Dave Hart as UT's athletics director. This was thought to stem from the fact Fulmer didn't take his dismissal well in 2008, despite the $6 million going-away present, and confronted the highest of the high and mighty. There were growing murmurs at the end of last week that the GNB's may well have changed their minds and are now willing to consider Fulmer.
WHY THE CHANGE?
It seems the unprecedented show of support from fans, lettermen, donors, media and other constituencies for David Blackburn has had an impact on the GNB's and university leaders. Yet, for whatever reason, there seems to still be reluctance to give Blackburn the job. Perhaps the powers don't want an ultra-popular athletics director who has the vim and vigor to actually lead and win hearts and minds. The developing theory is that the only way UT's leadership can avoid saddling incoming chancellor Beverly D. Davenport with a PR disaster is to opt for Fulmer.
WHAT KIND OF A.D. WOULD FULMER BE?
There would be obvious comparisons nationally to Barry Alvarez, the former Wisconsin head football coach who became A.D. at Madison and since has done cameo roles twice as HC for bowl games after coaches departed. The first time was when Bret Bielema tired of Alvarez's meddling and bolted for Arkansas. Fulmer hasn't spent any time in collegiate athletics administration the past eight years. He would need to surround himself with a super strong team. In fact, in the past few days, many insiders are developing the point-of-view must convince Blackburn to come be his deputy AD up front, or not accept the job at all. We have reason to believe a significant amount of people (including lettermen) will think Fulmer undermined Blackburn behind the scenes unless he brings the Chattanooga AD to be his right-hand man. At age 66, one would think Fulmer would serve only three or so years and then Blackburn could easily slide into the chair. Of course, that scenario makes far too much sense to be followed by our leaders.
ODDS ON FULMER COACHING NEXT DECEMBER?
At least 50% he will. Beano will have fun with this today. Imagine a scenario where the 2017 Vols lose to Florida, Georgia, Alabama, LSU and one other team to go 7-5. Such a poor season might relegate Vol fans to the bowl version of Siberia: the Birmingham Bowl at Legion Field, unless the city has condemned the creaky old facility. We can envision AD Fulmer relieving HC Jones of his duties and becoming interim HC while he goes through his coaching search. What say you, Beanstar?
WELCOME TO ROCKY TOP, MADAM SUPERFAN:
The Knoxville News-Sentinel ran the puffiest of puff pieces on incoming chancellor Davenport yesterday. There were photos of her at UC athletics events and charming anecdotes of her having relatives who are UT fans. After reading that, we expect her to host her own sports talk show on the Basilio app, in addition to her day job! Bev D. will be at The Tommy tonight for the "We Back Pat" game with Top 10 power Notre Dame. The Lady Vols should be glad the Irish hail from South Bend, Indiana, not Mississippi.
HUGE ROAD WIN FOR VOL HOOPS:
Rick Barnes took young Vandy coach Bryce Drew to the woodshed Saturday night as his Vols outclassed the Commodores on their home court. PG Jordan Bone was awesome and dominated the second half. The Vols were at their balanced best and Admiral Schofield put even more distance between his January resurgent self and his suspension in Hawaii. Another very winnable road test awaits, as the Vols visit Ole Miss tomorrow night. A second straight road "W" would even Tennessee's league record at 3-3 and add real momentum.
THE CANALES IN THE COAL MINE:
Journeyman football coach Mike Canales looks to be Butch Jones' choice for QB coach. Canales is such a respected QB coach nationally, he is coaching running backs at Utah State.
Once again, we do not make these things up. GoVols247's John Brice ran a story yesterday depicting Dave Hart as being very hands-on with Jones as he deliberates on his staff changes. We buy this because Jones' decisions look like they're being guided by an Alabama fan. No indication if Brice, who we at tonybasilio.com love and respect, asked Hart about the UTAD's dead-last SEC finish in the Learfield Cup fall sports standings.
Sorry for the extra dose of sarcasm today, folks. Keeping it real means telling you the truth as we know it. It's not always fun, especially in times like these. Maybe this Tennessee basketball team can keep things going and give us some more fun like we had Saturday night.
Orange Throat
IGYCF'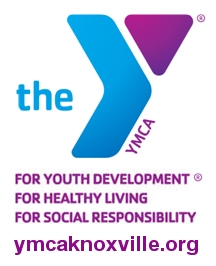 And people wonder why I've been here 25+ years doing my thing. Never a dull moment. Phillip Fulmer is in a tough spot today. Because whether it's fair or not, the optics are going to be that he's undermined the chance of David Blackburn to be AD at UT.
For the record I want to state a few things here:
I don't know if Fulmer has campaigned for this or if they've just come back to him. He sure appears to be in campaign mode by my read of things.
What the GNB's have done to Blackburn is piss poor if this is in fact the way it plays out. It's a disgusting way to treat a great man and one of our own.
All the dust that has been kicked up, it would make sense that they may in fact come back to Fulmer after all.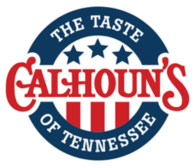 I do believe Fulmer expressed interest in this opening back around the beginning of the 2016 football season only to be told he wasn't going to be considered.
For the record I would take Fulmer over Bohn or Jon Gilbert but I wouldn't take him over David Blackburn. Not trying to ruffle any feathers, but Blackburn has a track record of success at Chattanooga. Last time we saw Fulmer here wasn't exactly warm and fuzzy.
What's interesting here if Fulmer ends up with the crown is that this will display the power of the people. No way the GNB's ever wanted to hire him. This will be done by them half-heartedly.
I agree with Orange Throat. No way the powers that be want to saddle that huge sports fan Beverly Davenport with some out of town guy in this environment. And the GNB's (Guys with Names on Buildings) are the ones making the call. Please don't pretend otherwise.
If Phillip Fulmer is smart, he'll beg Blackburn to come join him and make him a nice nest where DB can eventually land. Otherwise, Fulmer is going to be seen as a guy that cut two guys to get top jobs at UT in the past quarter century. That's gotta be some kind of record. I'm sure that looks harsh in print and by no means am I accusing him of anything, but optics matter. And the optics of this one just are so UT.
In my mind in the modern era of the bean counter, Fulmer wouldn't be a legit AD unless he brings DB with him. That's where I'm at on this.
Nothing is ever clean and easy around here. And I mean NEVER, EVER!!!
Do I think Fulmer is the next AD at UT? Yes. Unless the GNB's get blow back on the optics of this.
In closing, I like Phillip Fulmer. He's Tennessee to the core. In my mind, he's had his time here. He was paid $6 million to go away. We'll always appreciate him. It's just a damn shame for those powerful people to play with David Blackburn's hopes in that manner.
Oh and one other thing....I believe the fans would've been 90% in favor of the Blackburn hire while the Fulmer news is being met with mixed reviews. There's just too much history there with him.
And BTW, that was a real cheap shot Throaty took at Bricey and Dave Hart. Then again, Hart has managed to have 6 x's the resources than DB and finished 6 spots behind him in the fall.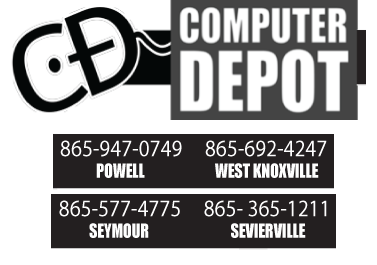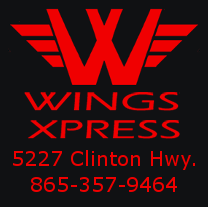 We've got one game to play for the balance of mankind. I'll take Aaron Rodgers. Was there any doubt that he was making that play with 11 seconds left in that game? Poor Cowboys. Dagger..... Just a painful loss. Cowboys are so talented but the NFL is about windows. That was an amazing football game last night. It was pure NFL. Two historical teams with tremendous national followings going 15 rounds. Now the beat up Packers have to head to Atlanta at week's end for a Super Bowl Berth.
Hatfield's Nine


We have the NFL's version of the Final Four set and Tennessee was able to win in Memorial Gym. It was an enjoyable weekend.

1. Tennessee was brilliant down the stretch in beating Vanderbilt. That is how you close a game.

2. Jordan Bone had his best game as a Volunteer. He was more assertive and confident than he had been since returning from injury.



4. Duke still hasn't meshed as a team. The Blue Devils are still in the process of defining roles.

5. Arkansas fans have to be sick when they watch Marcus Monk. The Razorbacks would be a top 15 team if they had his offensive arsenal on their roster.



7. Gonzaga may well head into the NCAA Tournament undefeated. They simply mauled a good St. Mary's team.



9. The Patriots were not sharp in their game against the Texans. They won't get away with a similar effort in the AFC title game.


Sapphire is Knoxville's premier nightspot. Keep you eyes on this space for some exciting news.



2017 looks to be a banner year for the Blankenship Field renovation project. Go to blankenshiplegacy.org to donate.

Keith
@rkeithhatfield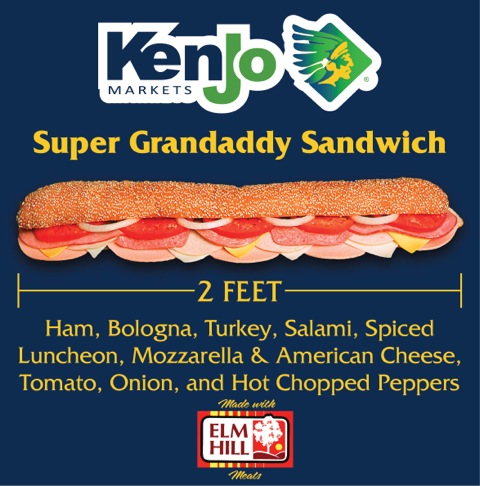 Live Blog From UT/Vandy....Tennessee's most complete game of the year.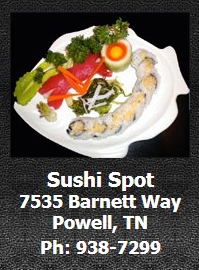 Vols opened up 10 point lead by playing loose offensively. Tennessee flowed as well through 30 minutes as they have all year long. Everybody was involved.
Couple of defensive breakdowns and it's 59-53 with 12 min left.
Vols only 6 turnovers through 28 minutes.
Vandy only 2-7 from 3 through 28 minutes. Got zero clean looks at it.
Gave Kornet drills 2 open 3's...He drills it...It's 63-59 with 9:30 left.
Williams with sweet bank shot 65-59 w/ 8:40.
Kornet follow makes it 65-61 8min
Followed by a block on Williams but Williams took it right at him and got him to commit a foul.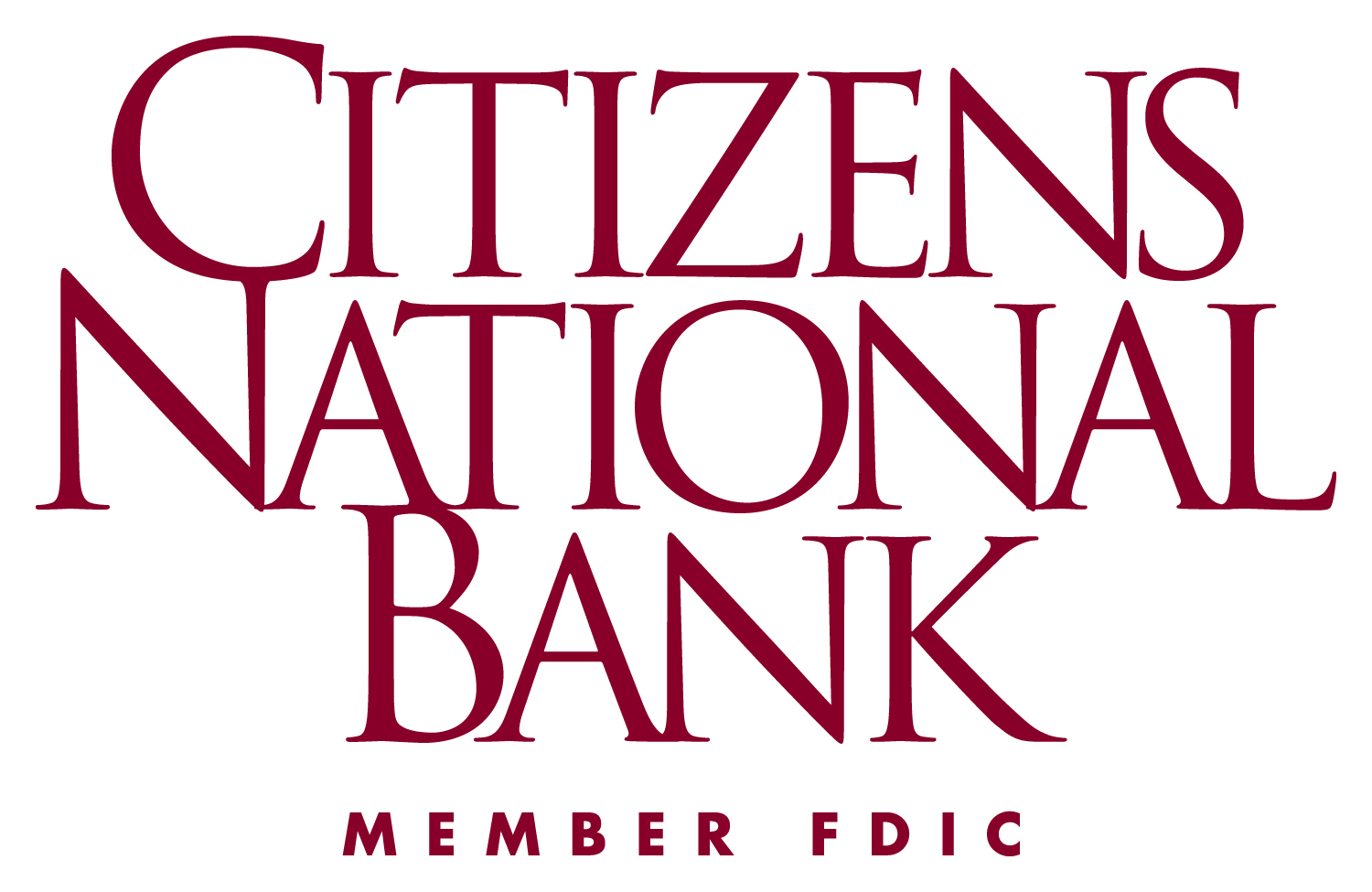 Bone with beautiful entry pass to Williams and it's 69-63 with 6:45.
3 Ball LaMonte Turner and it's 72-63 Vols with 6:15 left in game.
Vols are winless at home but have two SEC road wins. Go figure.
Dave Neal doing Rick Barnes' bidding on SEC Network called losing Detrick Mostella 'addition by subtraction for the Vols perhaps.' Perhaps no, Dave. That's idiotic. The Vols need scoring.
Tough Day At Vandy:
Zac Cunningham announced he was NFL bound and Jordan Bone ripped down their 8-9 kingdom.
Final Thought: How long until Coach Fulmer puts those headphones back on now that he might just get that top spot? We might just be going to Alvarez City.
Tony
The Tony Basilio Show
Current Sponsorship Opportunities
•
Beano:
Monday and/or Friday Sponsorship

•
Studio:
Naming Sponsorship

•
Postgame Call-In Show:
Both audio and visual presentations with visual product placement avails on Periscope/Youtube

•
Book Corner:
All Interviews. Your Business gets a presenting sponsorship with 30 second commercial.

•
Tony B App:
Presenting Sponsor. Perfect for regional concerns.