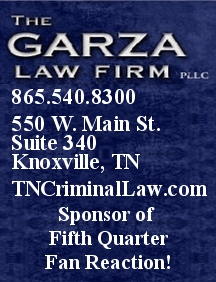 'Tuesday's Orange Slices:
- Freshman receiver Jacquez Jones suffered a knee injury in practice and will miss the 2017 season. Jones arrived on campus late in the summer and was expected to redshirt this season. He was the 134th-ranked receiver in the 2017 247Sports Composite ranking. Jones becomes the third Vol to miss the entire 2017 season, joining offensive linemen Chance Hall and KíRojhn Calbert.
- Sophomore tight end Eli Wolf was awarded a scholarship during Tuesdayís practice. The younger brother of the Vols starting tight end, Eli Wolf appeared in six games last season and caught one pass for eight yards against Tennessee Tech.
Offensive Outlook:
Quarterbacks:
Junior Quinten Dormady is expected to start the Vols' season-opener against Georgia Tech in Atlanta, but redshirt freshman Jarrett Guarantano will play. Dormady played in 10 games over the last two years as Josh Dobbsí backup. Heís a combined 24-of-39 for 357 yards and a touchdown in those games. He has good size (6-foot-4, 222 pounds) and has a solid command of the offense. Heís an upgrade over Dobbs as a passer, especially on throws 15+ yards beyond the line of scrimmage, though Dobbs improved his downfield passing his senior year. Obviously, Dormady wonít be the running threat Dobbs was, but he's a good athlete and should be much more of a running threat than Justin Worley was a couple of years ago.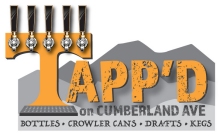 1911 Cumberland Ave
Guarantano arrived in Knoxville with a lot of hype, thanks in large part to his Bleacher Report commitment video from Times Square. He was the No. 1 dual-threat quarterback in the class of 2016, according to the 247Sports Composite. And he has the confidence and talent to go with that lofty ranking. Guarantano didnít come to Tennessee to be the backup quarterback, but thatís where he sits right now.
The Vols are in a good position in that both of their options behind center appear to be very solid, unlike other SEC schools like LSU and Florida. Of course, you never really know until you see a quarterback in a game.
Iíve never been a big fan of multiple quarterbacks playing because the majority of the time it doesn't work and leads to a divided locker room and fan base. The exceptions tend to be when the second quarterback has a specific role that doesn't make the starter look over his shoulder every incomplete pass.
The way Florida used Chris Leak and Tim Tebow led the Gators to a national title in 2006. Oklahoma St. had a red zone package for their backup quarterback in 2015 and it worked well.
Obviously, weíd all love for either Dormady or Guarantano to play at an All-SEC level and end any quarterback controversy. But aside from that, the best-case scenario is for Dormady to play well enough to be the starter all season with Guarantano having a package of plays (5 to 10 plays per half) where he serves as a running quarterback with the occasional play-action pass. Replacing Dobbsí running ability (831 yards, 12 TDs last season) will be a huge task, especially given the lack of proven depth the Vols have at running back, but Guarantano can be that option.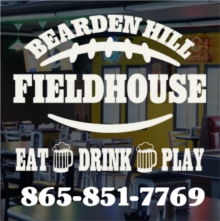 Running backs:
Junior John Kelly played a bigger role last season than anyone predicted because of Jalen Hurd quitting the team and Alvin Kamaraís midseason injury. The 5-foot-9, 212 pounder from Detroit, finished second on the team with 630 rushing yards and five touchdowns. He also caught 6 passes for 51 yards.
Kelly runs extremely hard and combined with his low center of gravity, makes him very difficult to bring down, especially for a single defender. He reminds me a lot of Travis Henry, though not as physically imposing, but with better top-end speed. By all accounts, Kelly has a great personality and is well-liked by his teammates. Hopefully he can stay healthy, because behind him will be freshmen, which is always a huge concern. How the running back depth could be this bad in year five is very puzzling because everyone expected last year to be Hurd and Kamaraís last at Tennessee.
Nashvilleís Ty Chandler is the best of the three freshmen, and is expected to be the No. 2 back heading into the season.
Chandler was the No. 5 running back in the 2017 247Sports Composite rankings, so he has the ability.
Tim Jordan wasnít highly recruited (92nd RB in 247Sports Composite), but he physically looks like a player a year or two into a college weight program.
Iím curious to see how he plays with the pads on.
Wide Receiver:
Until last year, Tennessee receivers had underperformed in the Butch Jones era.
Josh Malone parlayed a very good junior season into being a 4th-round draft pick of the Cincinnati Bengals. Malone led the Vols last year with 50 catches for 972 yards and 11 touchdowns. his deceptive speed allowed him to stretch the field in a way no other receiver on the roster could. Thatís something this coaching staff will need to replace.
Iíll admit, before last season, I thought Jennings was better suited playing safety after watching him obliterate opponents on kickoffs his freshman year. I was wrong. Jennings should be on offense. He has big time playmaking ability and needs the ball in his hands. He reminds me of Hines Ward, another former high school quarterback, who played at Georgia and for over a decade with the Pittsburgh Steelers. Jennings, like Ward, isnít the biggest receiver, but plays much bigger than his size because of his physicality and toughness.
He must become the teamís go-to receiver, which should command double-teams, something he didn't see much of last year.
Senior Josh Smith, when healthy, has been a dependable option. He had more than a few drops his freshman year, but heís made a some big plays, most notably the 4th-down touchdown late in the first half against Georgia in 2015 and the go-ahead touchdown at Alabama in 2015. Smith does a good job of creating separation and getting open. I donít think he and Dobbs had very good chemistry, and I expect Smith to have a solid senior season.
Tyler Byrd hauled in 15 passes for 209 yards as a true freshman last year. Unless he at least doubles those numbers this year, Iíd argue heís playing the wrong position. His physical ability dictates that could be the teamís best cornerback.
Tight end Ethan Wolf has 67 receptions for 752 yards and four touchdowns in his Volsí career.
Like Smith, Wolf never seemed to be on the same page as Dobbs, and was forgotten at times.
With Larry Scott, a tight end coach, calling plays, Wolf could have a big senior season that elevates his NFL potential.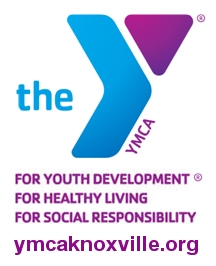 Brandon Johnson played the most snaps of the freshmen wide-outs last year and seems to be overlooked this fall camp.
Marquez Callaway could be this teamís breakout player on offense. He has big-play potential and should double as the teamís punt returner.
Offensive Line:
This is the most talented and experienced offensive line since Jonesí first season. Six returning players started at least five games last season, though Chance Hall is out for the year with a knee injury.
Senior Jashon Robertson anchors the unit and heads into the season as the starting center, after starting the past three years at guard.
Drew Richmond
came in with a lot of hype after flipping from Ole Miss on National Signing day. After a redshirt year, he started six games last season.
Now in his third season, itís time for Richmond to start living up to his potential that made him a five-star prospect. He seemingly has the talent to play left tackle in the NFL, but he needs to be more physical and limit mental mistakes.
Freshman Trey Smith has been the talk of camp since the spring and for good reason. The Jackson, TN. native was the 4th-ranked offensive tackle in the 2017 247Sports Composite, and was an early enrollee.
Unlike Richmond a couple of years ago, Smith arrived on campus big and strong enough to play immediately. Listed at 6-foot-6 and 320 pounds, Smith has found a home a right guard in fall camp and should be the starter there in game one.
Junior Jack Jones has to leg up at left guard over sophomore Venzell Boulware. Jones isnít as physically gifted as other lineman, but he plays with toughness and a mean streak you want lineman to have. I thought he played well last year, but he lost his starting job after a mid-season injury.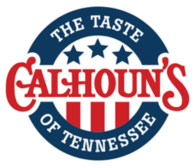 Fifth-year senior Brett Kendrick has been banged up in fall camp, but began practicing last week and will be the right tackle. Kendrick has plenty of experience and is a solid option.
Senior Coleman Thomas appears to be the odd man out right now. Thomas has 27 starts under his belt, but struggled early last season, especially against Appalachian St. I thought he played well in 2015, but he regressed mightily last year.
Side note, Iíll forever remember Thomas as the guy Eric Striker abused all night in the game at Oklahoma in 2014. Who in the world thought it was a good idea to put our freshman center at right tackle against an All-American pass-rusher?
Iím not as high on the offensive line as others are. Theyíve just been too inconsistent at times, plus Dobbsí mobility bailed them out a lot the last two seasons.
Matt Dixon'