9 Days, 9 Reasons to believe and 9 reasons to be concerned is how we kick off today's edition.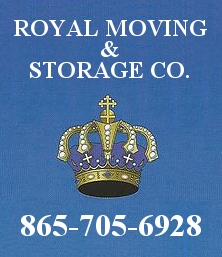 9 Celebrations:
Can you believe we are 9 Days away from the start of what promises to be a wonderful season. I challenged the callers/listeners to give me 9 reasons to feel great about the season and 9 reasons to feel concerned. Here's what we came up with.
Josh Dobbs is in control: Could you ask for a better leader of your football team? That's what I thought. This guy is the whole package.
K Mac is loose: Stripe or no, starter or no, K MAC will be a force to be reckoned with. When guys like this show up on your campus you WILL contend for conference championships.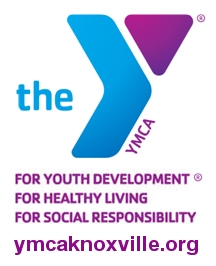 Leadership is GREAT on this team: See the story on several guys changing #'s to honor injured teammates. This group has a great vibe about them. That's a credit to the coaching staff, program and the players. Every team goes through tough times. This group will not turn on each other.
Defensive line depth. Don't sleep on Vereen. Lewis and guys like that: When you go 10 deep with guys that can ALL contribute with minimal drop off that's a problem anybody would love to have. Great one here from Michael San Antonio.
Maggit is a great leader on D: Curt Maggit has paid his dues. He's ready to win. He can show these guys the way. Again, leadership, leadership, leadership.
Placekicker very good: UT has a game winner from inside 50 yards, tell me where the ball is going. Sounds like right down the middle splitting the uprights to me.
Going to be dynamic and fun on O: I feel good about a football team that will be fun to watch. It's part of it.
9 Concerns:
O Line: Expectations aside this is the only serious grouping of players that Tennessee should be concerned about. Otherwise this team is ready for a coming out party. The only problem with a suspect line it only takes one gaffe to get somebody hurt or to help create that turnover that could turn a game.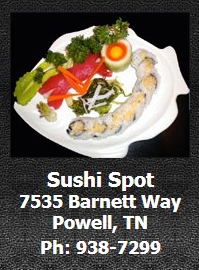 Coleman Thomas potentially @ tackle: I felt sorry for this young man last year and if they insist on playing him at tackle from the jump this year my sentiments toward him will continue.
Expectations too high: This is an interesting conundrum. The only issue is how do you handle things if the Oklahoma and or Florida game doesn't go your way.
Is Jones too stubborn? Butch Jones is as wonderful recruiter and marketer. It remains to be seen if he can be flexible enough to win.
Traffic on Cumberland (Titans Bill): Titans Bill brings up a great point here. How will traffic affect the upcoming season.
Punter: How will the winner of this underwhelming pre-season battle perform the first time Tennessee is backed up and needs a field flipping kick in a close game? That's a $3 million question.
New Cheer in Neyland: Is the crowd in Neyland prepared to constantly execute a cheer that requires timing, effort and well, timing.
Not enough concerns: I'm kind of worried because we really don't have a lot to worry about with this team. I'm used to worrying about my teams.
This is the kind of togetherness stuff worth celebrating with this group of players.
Link
Click here to vote
Pick your Franchise Four for Tennessee Football
1.
Peyton Manning

| | |
| --- | --- |
| | 72.1% |

2.
General Neyland

| | |
| --- | --- |
| | 41.8% |

3.
Reggie White

| | |
| --- | --- |
| | 36.2% |

4.
Johnny Majors

| | |
| --- | --- |
| | 34.8% |

5.
Al Wilson

| | |
| --- | --- |
| | 20.8% |

6.
Eric Berry

| | |
| --- | --- |
| | 17.0% |

7.
Phillip Fulmer

| | |
| --- | --- |
| | 16.7% |

8.
Doug Atkins

| | |
| --- | --- |
| | 16.7% |

9.
John Ward

| | |
| --- | --- |
| | 15.2% |

10.
Bud Ford

| | |
| --- | --- |
| | 14.2% |

Total votes: 3914
Click to show all
results for this poll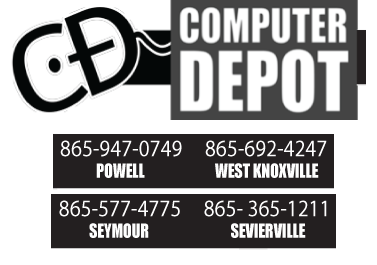 Vols 2015 Schedule
9/5
Bowling Green*
4p
9/12
Oklahoma
6p
9/19
W. Carolina
7p
9/26
@ Florida
TBA
10/3
Arkansas
TBA
10/10
Georgia
TBA
10/24
@ Alabama
TBA
10/31
@ Kentucky
TBA
11/7
South Carolina
TBA
11/14
N. Texas

TBA
11/21
@ Missouri
TBA
11/28
Vanderbilt
TBA
* Nashville, TN

Homecoming
All Times ET
Tee Mail:
One vote for Nashville!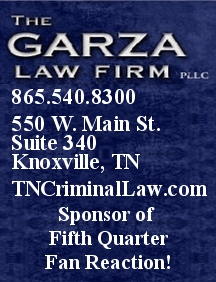 'Tony,
I just started listening to your show a couple of weeks ago. I have been listening to your show and listening to callers in Nashville, and other areas, that say they are not going to the game. My husband and I live in Knoxville. My husband's parents live in Lewisburg, TN (about an hour south of Nashville). This is also the hometown of Aaron Medley, our kicker. My husband and I are taking my husband's parents to the game. We are all excited. This will be my mother in law's first football game (outside of one high school football game). I am sure there will be plenty of people from Middle Tennessee (and East Tennessee) that are excited about going. I am not sure that about the people in Nashville, but there are people outside of Nashville that are excited about this game.
Thanks,
Go Big Orange!
-Angela Young'
Angela: Thanks for being there. Glad you found the radio family. Welcome aboard. I'll be really curious to see what that attendance is going to look like for that game. Going to be interesting.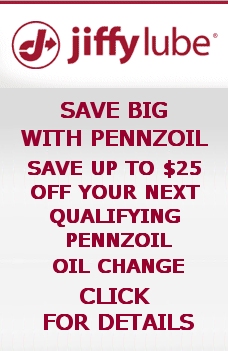 Kirkland and Jumper battling are two candidates left standing for starting MLB job at UT.
Link
Vols involved in some 'scramble' games this year in the SEC.
Link
Kendrick remains a human yo yo in UT's O line.
Link
,BR.
I don't know what Bud Foster was thinking here but it didn't take the LEADERSHIP of Va Tech long to rebuke him for the notion of fining players.
Link

Link
Ohio State wide receiver Noah Brown suffered a broken leg in camp yesterday that will cost him the season. Brown was apparently having a monstrous camp for the Buckeye's. They have depth but that's a loss no doubt.
Why would leagues need for bid transfers from 'student athletes' with violent pasts? Do you really need a rule for that. At what point to do we look at major college sports and say stop this...Be better....We deserve better. Violent predators shouldn't be playing college sports. ZERO tolerance. No second chances. Playing sports in college on a team is a privilege, not a right. Enough already. Meanwhile the Big 12 is getting religion.
Link
Link
Julie Herman's athletic department is a disaster. A dumpster fire. One embarrassment after another.
Link
Can Under Armour be Maryland's Nike? What?
Link
Even Notre Dame is getting a video board.
Link
I respect esports participants...They are serious athletes that must be reckoned with.
Link
49ers were a house of cards. Ugly residue is left from the Harbaugh run there.
Link
COMMUNITY CHEST VOLUNTEERS NEEDED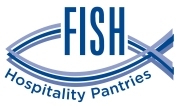 Additional volunteers are needed at Community Chest of Knoxville Thrift Shop located at 1508 N. Central (corner of Central St & Woodland Ave, a block and a half from our FISH Northwest Pantry). Volunteers at the Community Chest help with receiving, sorting and displaying in the retail shop donations of clothing and household items. For more about the Community Chest go online and
check out their website
.   Proceeds from the Community Chest support the work and mission of FISH Hospitality Pantries.
For more information about volunteering at the Community Chest contact Jim Wright at (865) 207-8572 or
send him an e-mail
. Thank you.
Link
I hope athletes stop and consider how much what they do matters to some fans. This is a bittersweet story.
Link
From the mouth of babes. This is written by a 1st grader.
Link
Happy 50th birthday to East Tennessee prep golf whisperer Matt Nelson. You don't look a day over 48 my friend.