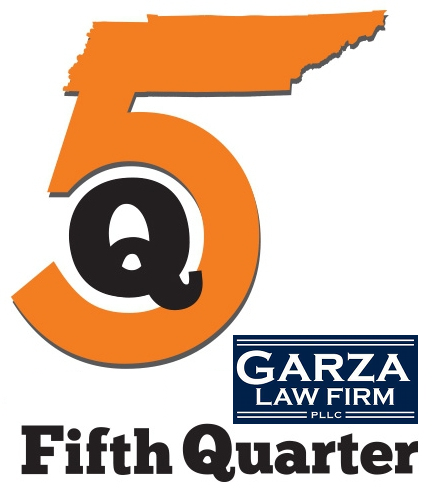 Saturdays This Fall

Listen on TonyBasilio.com
& On Your Apps!

Get the Droid App!

Get the iPhone App!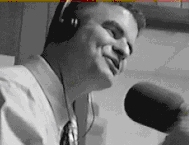 Thursday
Posted: Thursday, August 17th, 2017, 10:27 PM
Dr. Sean Sinclair had high praise for Quentin Dormady after learning from inside sources that the Jr Vol QB has been 'outstanding' in summer camp to this point. In fact, Sinclair said the following yesterday on the Tony Basilio Show.
Could Dormady Be A Troy Aikman Type? Low Key Big Kid Howitzer For Arm Very Mature For His Age & Is Already Engaged All Business Highly Cerebral
Thoughts of Dr. Sean Sinclair: May I add that Dormady, like Aikman, had to sit. For Aikman he had to wait his turn in college football in an offense that suited him. Early on Aikman was a fish out of water for a season and a half at Oklahoma before transferring to UCLA.
...

[more]
Wednesday Live at Copper Cellar
Cumberland Ave
Posted: Wednesday, August 16th, 2017, 8:52 AM
19 Days...Bring it!!!!
Today's Question The media is reporting on the QB battle. Guarantano has supposedly come on strong. My question for you...
When it comes to the QB Battle at UT:
A) Dormady will be the starter.
...

[more]
Tuesday Live @ Stover's
Posted: Tuesday, August 15th, 2017, 9:20 AM
Great Tuesday to you and yours. Our Vol Colonel remains suspended today. Therefore his regular Tuesday column will not appear today at Tonybasilio.com. I'm expecting to hear something from Commissioner Ron Fuller on when a reinstatement may be occurring. I would've thought we would've gotten word last week. Apparently the Commissioner is put off with Colonel's recent act on Periscope. Look, I miss the Vol Colonel but I have to follow Commissioner Fuller's lead on this one.
For those having app issues: If you can't get the app to work at all, one solution is to download TuneIn Radio and search The Tony Basilio Show. It will play perfectly for you on TuneIn Radio no matter your operating system.
...

[more]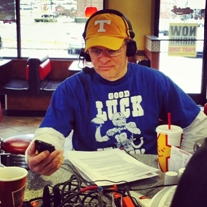 VOLS BEST CHANCE FOR A BIG WIN
Posted: Sunday, August 13th, 2017, 2:53 PM
MONDAY ON MY MIND
WHO WILL THE VOLS UPSET? If Tennessee is to break through the 8-regular season win ceiling set to date in the Butch Jones tenure they must not only beat everyone they're supposed to but find an upset win in the mix as well. With that in mind let's look at the four games the Vols are likely to be underdogs in and rank them from most to least likely to win:
1-GEORGIA Sept 30: (Early line Tenn -1) The Vols have taken the Bulldogs down two years in a row and are a fluke Pig Howard fumble from being 3-1 over the last 4 (maybe the Hail Mary evens it out but this is MY BLOG). Media members tabbed the Dogs to win the East at SEC Media Days which means they have zero chance of doing so. We might as well be the ones to keep the scribes run of futility intact.
...

[more]
MY SHOT AT THE '5-THINGS CRAZE
Posted: Thursday, August 10th, 2017, 2:07 PM
FREE THOUGHT FRIDAY
FIVE KEYS TO VOL SUCCESS: With "5 Things" seemingly being the new journalistic craze I thought I would use the format once as well. With print media going the way of the dinosaur I'm not sure this is a wise tact but here are my 5 keys for Vol success during the just around the corner season
1-HEALTHY DEFENSIVE LINE: In one of the most abysmal performances in the storied history of Tennessee football the Vols finished 104th in America in Rush Defense allowing opponents to run for 218.5 ypg; 5 ypc and 28 TDs. Things went from awful to absurd as 4 of the Vols last 6 SEC opponents rushed for 350 or more yards (A&M-353; Bama-409; Ky-443; Mizzu-420). Though the Vols had issues stopping the run from the outset most of the stampeding occurred after injuries to Shy Tuttle, Khalil McKenzie and the suspension of Danny O'Brien. First and foremost, on Tennessee's to-do list has to be finding a way to make 2017 foes turn a couple of pages in the playbook by stopping the run between the tackles.
...

[more]
SEC TEAM QUESTION MARKS
Posted: Sunday, August 6th, 2017, 5:28 PM
MONDAY ON MY MIND
SEC TEAM QUESTION MARKS: Following up Friday's SEC team strengths here are the question marks:
EAST
FLORIDA: QUARTERBACK: Maybe a QB emerges from R-Fr Felipe Franks and Fr Kyle Trask but apparently Jim McElwain didn't think it was happening fast enough accepting Notre Dame transfer Malik Zaire into the program. Zaire started very few games for the Irish after a 2015 ankle injury and Trask was a high school backup in Houston. Honorable Mention: RUNNING BACK: Jordan Scarlett emerged as a feature back last season but a RB-by-committee is expected in 2017. Lamical Perine, Mark Thompson and Fr Adarius Lemons will try to aid Scarlett and assure the Gators rush for more than the putrid 1.3 ypc averaged in 2016.
...

[more]