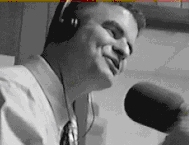 Tuesday
Posted: Tuesday, February 21st, 2017, 8:06 AM
Any Longstanding Head Coach Would Be Disqualified For AD: Beano had a GREAT point yesterday that completely takes the emotion of UT's AD search out of it. He said that in the Title IX era that now exists due to an overreaching federal government and court system as they've tied crimes against women on campuses to potential funding, any long standing head coach in ANY revenue sport would be disqualified as a potential Athletics Director. He's right on the money if you think about it. Florida couldn't hire Steve Spurrier in today's environment even if they wanted to. Do you think Frank Beamer could come back at Tech and pass the smell test with some of the scandals they had there? This isn't about Fulmer. This is about what's prudent for UT.
Fulmer as AD at UT should be a non-starter in the Title IX era.
...

[more]
Monday
Posted: Monday, February 20th, 2017, 10:34 AM
Orange Throat leads off on this AD search Monday.
WHY CAN'T WE FINISH WITH A SWEEP? Our Basketball Vols disposed of that god-awful Missouri team on Saturday and set the stage for a huge home game with Vandy on Wednesday night and a big opportunity at South Carolina on Saturday. The Commodores are rolling of late, winning three of their last four but they looked outmatched last month against the Volunteers. The Gamecocks are reeling and trying to blow their sure NCAA tourney bid. A sweep this week would set the stage for a big final week of the regular season. Again, it is great to have our basketball team playing meaningful basketball late in the SEC season and Tony, San Antonio Jones and Keith Hatfield will all break it down Wednesday night on the SmartWay/Garza Law Firm Basketball Overtime Show after Vandy-Tennessee goes final.
...

[more]
Friday
Posted: Friday, February 17th, 2017, 10:00 AM
LADY VOL BASKETBALL SLIPPING AWAY: The number one concern coming out of last night's game is the health of Diamond DeShields after being carried to the hospital after a nasty collision in the first quarter at Alabama, a game the Lady Vols lost, 65-57. This is UT's third loss in the last four games and the Crimson Tide is one of the worst teams in the SEC. Next up Arkansas on Sunday at The Thommy.
PLAY BALL! Dave Serrano's make-or-break season as UT's baseball coach kicks off this weekend in Memphis in a three-game set with the Tigers. This is a very winnable series and the Vols then go west for some more winnable games ... Our 5-0 Lady Vol softball team is in Las Cruces, NM for a five-game round-robin starting on Saturday.
...

[more]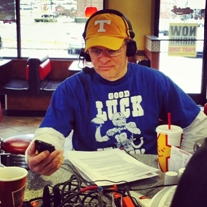 DON'T FALL ON YOUR SWORD YET, TONY
Posted: Thursday, February 16th, 2017, 2:42 PM
FREE THOUGHT FRIDAY
SLOW THE SHAME TRAIN: Tony may have been prematurely critical of Rick Barnes -especially in the tone and relentless nature of his complaints- but now I believe heís become too contrite. After the Vols came out of nowhere to sit on the bubble of the NCAA Tournament, The Dean went so far as to have his daughter construct a dunce cap for him to wear on the Smartway, Garza Law Firm Basketball Overtime show. After chastising him for his early ragging of Barnes I have done a classic about-face urging him to pump the brakes on his Rick Barnes apology tour because the content of his original concerns were not far off. Only the way he presented them was questionable.
I really like what Barnes and staff has done with this yearís team. The Freshman class is much better than advertised and has responded well to his direction.
...

[more]
DON'T LAUGH AT THE NEW STAFF
Posted: Thursday, February 9th, 2017, 3:51 PM
FREE THOUGHT FRIDAY
THOUGHTS ON THE NEW STAFF: It appears that the restructuring of Butch Jones staff is complete. The hiring of Brady Hoke as Assistant Head Coach and Defensive Line Coach and Walt Wells as Offensive Line Coach make five (six including Rock Gullickson) total changes in a chaotic offseason. The two newest guys join promoted Offensive Coordinator Larry Scott, new Secondary Coach Charlton Warren and -God Bless America- full-time QB Coach Mike Canales. I have been justifiably critical of Butch Jones over the last several months but I have nothing but praise for how he has rebuilt his staff especially under less than ideal circumstances. Though uncertain how Scott will handle his first opportunity as an OC in the eat-your-own SEC, or wondering if Steve Striplingís sidestep was on his own accord, all of the other revisions check the box on what I thought had to happen. Full-time QB Coach? CHECK.
...

[more]
SILVER LININGS AND RED FLAGS
Posted: Thursday, February 2nd, 2017, 3:00 PM
FREE THOUGHT FRIDAY
RECRUITING IN THE REARVIEW: Tennessee football officially welcomed itís 2017 recruiting class on Wednesday which was luke-warmly received by both fans and media alike. Thatís not to say it canít develop into one of the better hauls of Butch Jones tenure for he -or whoever is at the helm- three years from now when the class can be accurately evaluated. We can always hope that similar to the current basketball freshman that their performance exceeds their rankings.
SILVER LININGS AND RED FLAGS: With losses to South Carolina and Vanderbilt still polluting the minds of Vol Football fans everywhere and a recruiting class not highly enough ranked to restore faith the 2017 season could be one of the least anticipated in years. That being said look no further than this seasonís basketball team as proof that fan expectations -good or bad- do not define a season. I thought days after National Signing Day provides a good opportunity for an abbreviated look at both an optimistic and pessimistic look at the program heading forward:
...

[more]