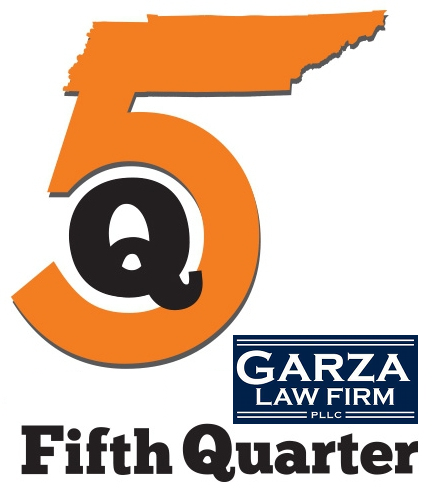 Saturdays This Fall

Listen on TonyBasilio.com
& On Your Apps!

Get the Droid App!

Get the iPhone App!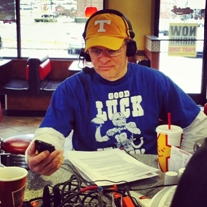 WINDS OF CHANGE ARE HOWLING
Posted: Thursday, September 21st, 2017, 3:26 PM
FREE THOUGHT FRIDAY
JUMPING THE GUN ON BUTCH? As a long-time Tennessee fan I have seen a number of coaching transitions and much like meteorology the pattern can be read long before the storm actually hits. I can't say for certain how long-term the future forecast is or whether it will be a category 3, 4 or 5 but the winds of change are about to blow Butch Jones out of here. You hear it in the whispers of the connected; you notice the change in message of those who report on the program; you calculate the approval rating drop on the talk shows and the tenor at the grocery store or barber shop; you hear former players willing to publicly criticize the program for which they once toiled and risk life and limb; you see the rock plastered with "FIRE BUTCH NOW" and it isn't deemed by the UT Student body to be desecration and you notice the desperation in the coach's voice and face. The signs are all there that we are in the last days of the Jones era.
Tony -on his Tuesday show- warned those wanting an immediate ceremony and burial not to put their suit on or send flowers too quickly and I don't totally disagree.
...

[more]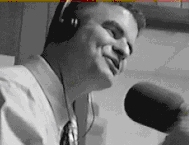 Live Thursday @ Stover's
Posted: Thursday, September 21st, 2017, 8:09 AM
Tailgate With The Kids Benefiting Children of The Incarcerated. September 23rd Circle Park @ Tailgate Tennessee Every child and mentor needs a ticket to the game. Please help. We're also furnishing a full tailgate for these children & Mentors. Thanks To Neal Heath & Hunter Rodgers for purchasing a spot in Circle Park at Tailgate Tennessee!!
Vocal criticism from former players of UT's program & Butch Jones leads me to believe something is up. Point is, I don't ever remember so many former Tennessee players hypercritical of the Tennessee Football program at any point in time. John Brice blew my mind yesterday when he offered up at the end of our show a hypothesis that Butch Jones has gotten sideways with VFL Coordinator Antone Davis and perhaps this is why the chatter from former players is so loud since the start of the season. Brice went on to say that Davis didn't even make the trip to Florida even though he was integral in spearheading UT's hurricane relief efforts that were featured on CBS-TV prior to UT/Florida.
...

[more]
Live Wednesday @ Copper Cellar
Cumberland Ave
Posted: Wednesday, September 20th, 2017, 8:11 AM
Need your UMass/UT tickets!! We've gotten about 100 in. Need another 150 tickets for the UMASS game. We can do this, but you're going to have to spread the word or dig deep. What's another home game to you versus giving a young person the day of their life. That's what we're aiming to do with our second annual tailgate for the kids benefiting Amachi Knoxville.
Send your tickets TODAY to Tony Basilio
PO Box 26011
Knoxville, TN 37912
Tailgate With The Kids Benefiting Children of The Incarcerated.
...

[more]
Tuesday Live @ Stover's
Posted: Tuesday, September 19th, 2017, 6:22 PM
Interesting Tuesday here at Tonybasilio.com.
Today's Question: Through 3 games, project Tennessee's final record. We'll attempt to intelligently do this on the air today.
We go inside the #'s today as a prelude to tomorrow when we REALLY go inside the #'s.
We have a debut columnist today, plus we sketch out a few details from the Butch Jones press conference.
This is usually Vol Colonel's spot but he tells me he's all written out for the time being on Butch Jones' football. This is his prerogative.
...

[more]
RED ZONE RED ASS AND OTHER UGLY FLORIDA THOUGHTS
Posted: Monday, September 18th, 2017, 7:40 AM
MONDAY ON MY MIND
POST GATOR THOUGHTS: Last year gave us a reprieve and got the 11-loss gorilla off our back but nothing has changed in Gainesville. I've seen the script over-and-over. Florida takes maximum advantage of whatever opportunities they get regardless of how infrequently they come around, their defense gets critical stops in the shadow of their goal line and often score. We on the other hand will self-destruct just enough to let it all happen and fail to get proper direction from whoever is roaming our sideline. In short, they will make whatever play and decision they need to win and we will not.
-I'm afraid we've learned -again- that Jones' offense will not work efficiently against SEC-caliber defenses without a QB that is half-RB
...

[more]
ITS FLORIDA WEEK; AND THIS YEAR THE EARLIER THE BETTER
Posted: Thursday, September 14th, 2017, 6:53 PM
FREE THOUGHT FRIDAY
BETTER EARLY THIS TIME: Usually I lament the fact that Tennessee and Florida face each other so early every season and I will again … just not this season. For the first time, I think it is an advantage for the Vols to visit Ben Hill Griffin Stadium in the season's third weekend. From a purely football standpoint the Gators find themselves in a higher state of confusion than the Vols. Not only did they lose their opener for the first time in 28 tries but did so in offensively anemic fashion. The Gators rushed for only 11 yards against a Michigan defense replacing 10 starters and that wasn't their biggest concern. Their QB play was pedestrian at best with newest "future star" Feleipe Franks going 5-9 for 75 yards and veteran Notre Dame transfer Malik Zaire 9-17 for 109 yards with neither throwing a TD. When the Wolverines Wilson Speight is clearly the best QB on the field you've got issues.
...

[more]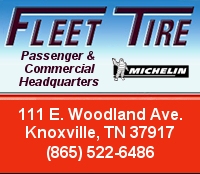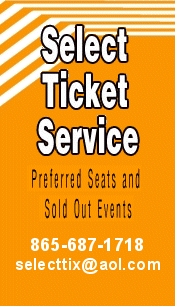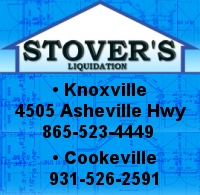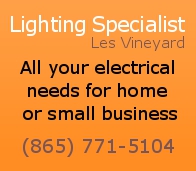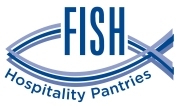 FISH Hospitality Pantries (a.k.a. Hospitality Pantries, Inc.) operates four pantries in East, South, Northwest and West Knoxville. They currently provide food to approximately 8,000 families every month. FISH focuses on what more can be done to help ensure that everyone gets enough to eat.
Thank you for your support!
Click here to learn about continuing to support FISH Hospitality Pantries.